We Build The Highest Quality Pools in The World
All of our fiberglass is hand laid using only Solid Sheets of Fiberglass. We do not use Chop Fiberglass, which is common among other manufacturers in our industry.
Chop Fiberglass is a common practice that involves gluing shards of fiberglass to create fiberglass layers. These are not solid layers (like we use) and create weaker walls, but at a reduced price.
At San Juan Pools, we do not compromise price for quality. We find that we'd rather spend more on quality to ensure the highest level of satisfaction for our customers. Rather than growing our business through cutting cost, we grow our business due to our solid industry reputation for building the highest quality fiberglass pools in the world!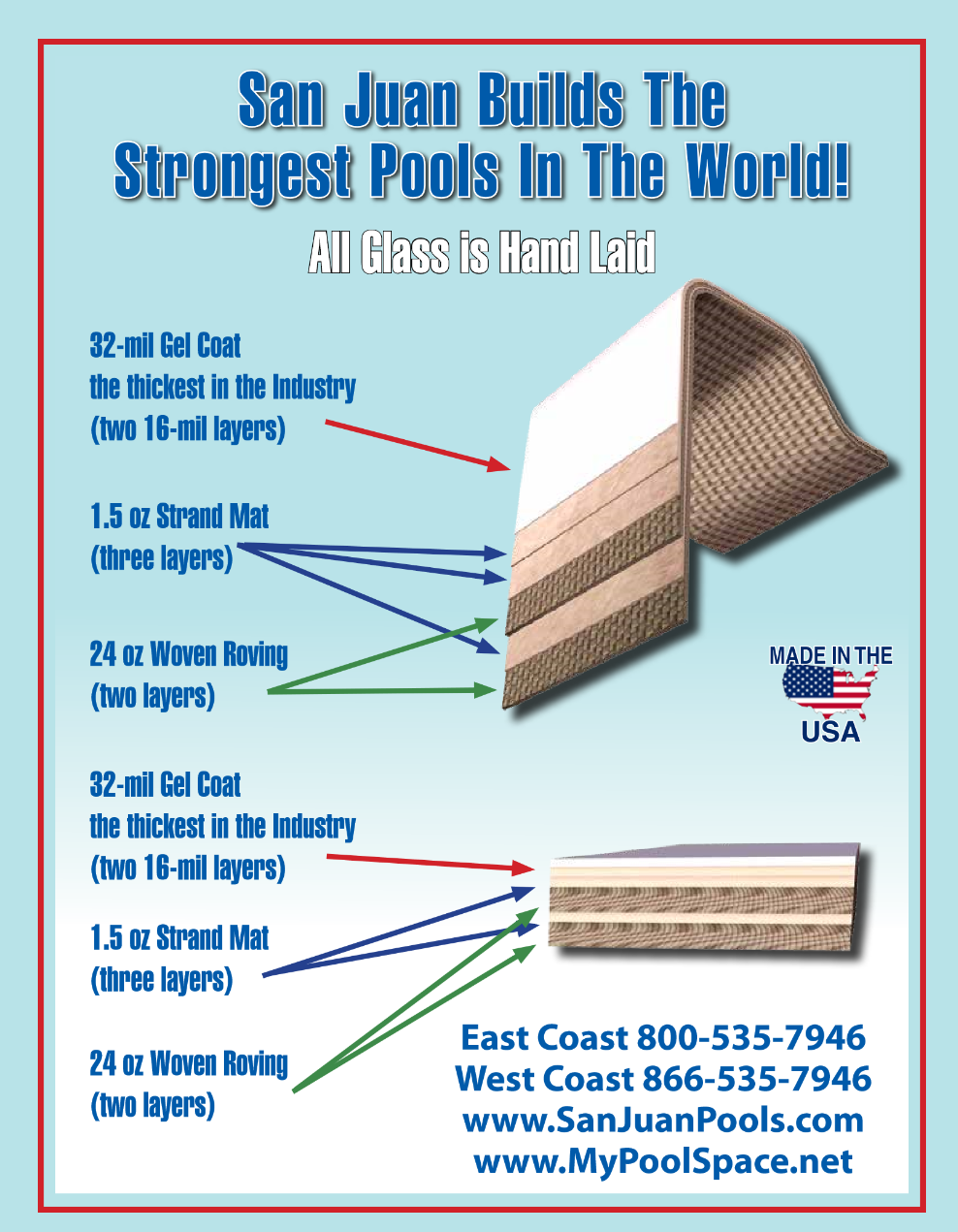 100% Hand Made
We believe in building swimming pools the right way. That means we invest in people who construct our fiberglass swimming pools from scratch - every time!
We don't believe in investing in manufacturing equipment to replace the people who helped us to get where we are today. Instead, we keep our talented tradesmen on staff because they know our products the best.
We are able to construct our swimming pools backed by the San Juan Warranty because we believe in the quality of every pool that we ship to each job site. It's the San Juan way and we don't believe in any other way!
Contact Us To Get Started...
We love helping homeowners to find the next best swimming pool for them and their family! San Juan Pools has the largest network of fiberglass pool dealers in the country and we are able to pair you with the best dealer to develop your dream backyard.
Please fill out our contact form so we can get you in touch with the pool professional to make those dreams come true!