All of our Fiberglass is Hand-Laid!
San Juan builds the Strongest Pools in the World!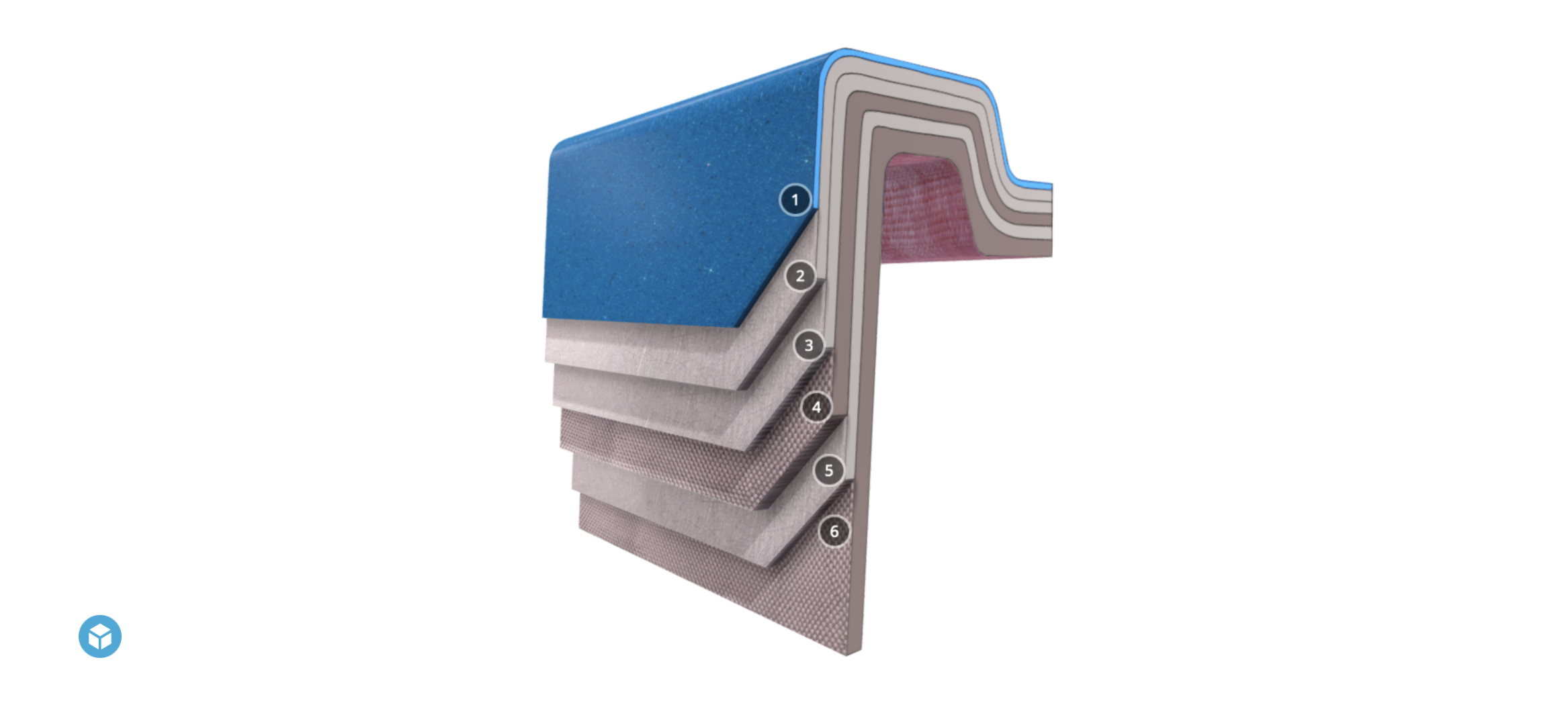 America's Oldest Fiberglass Pool Manufacturer
Today is the anniversary of when my San Juan pool was installed. Sitting by the pool, I realized that I never left a review. I absolutely adore my San Juan Fiberglass Pool! I have had my Mandalay Bay for over 15 years and have never experienced an issue with it! I love my backyard paradise and truly wouldn't change a thing. Best of all, my pool is still under factory warranty even after all this time. I couldn't be happier with the service provided by San Juan and their representatives. 🏊🏼🏊🏼
Richard Stubbleifield
2022-02-24
Best fiberglass pools ever. 3 weeks from start to finish. Much more solid than any other pool. Love it more than concrete. Much less maintenance, feels great on my feet and butt. Highly recommend.
Thomas Prickett
2022-02-22
We are very happy we purchased a San Juan Pool almost five years ago, we use it all the time, looks great out back and it is so easy to maintain. I would strongly recommend San Juan and do to everybody that says how nice it is.
This company is top-notch. I have been installing their wonderful pools for many years now. My wife and I love the product so much we decided to install one in our own backyard. We are so very happy with our pool. Keep making those beauties Kirk!!!
Sun Drenched Pools Pools
2021-03-17
We've been installing San Juan Fiberglass Pools since 2008 in Savannah, GA and absolutely LOVE this company! We love them so much we are an EXCLUSIVE dealer!
Very attentive
we have being install San Juan pool for 14 years. they are family Operated like we are. & they make you part of their family
San Juan Pools - Corporate Office
Phone: 800-535-7946
Address: 2302 Lasso Lane, Lakeland FL 33801