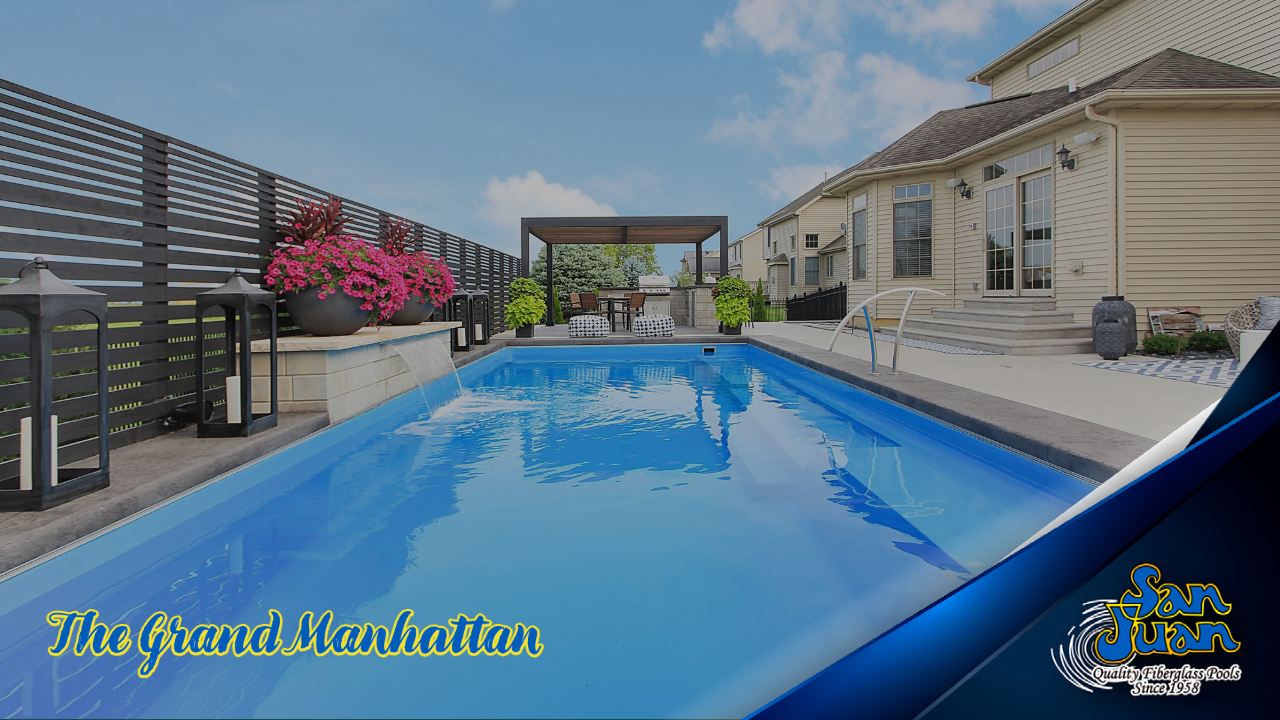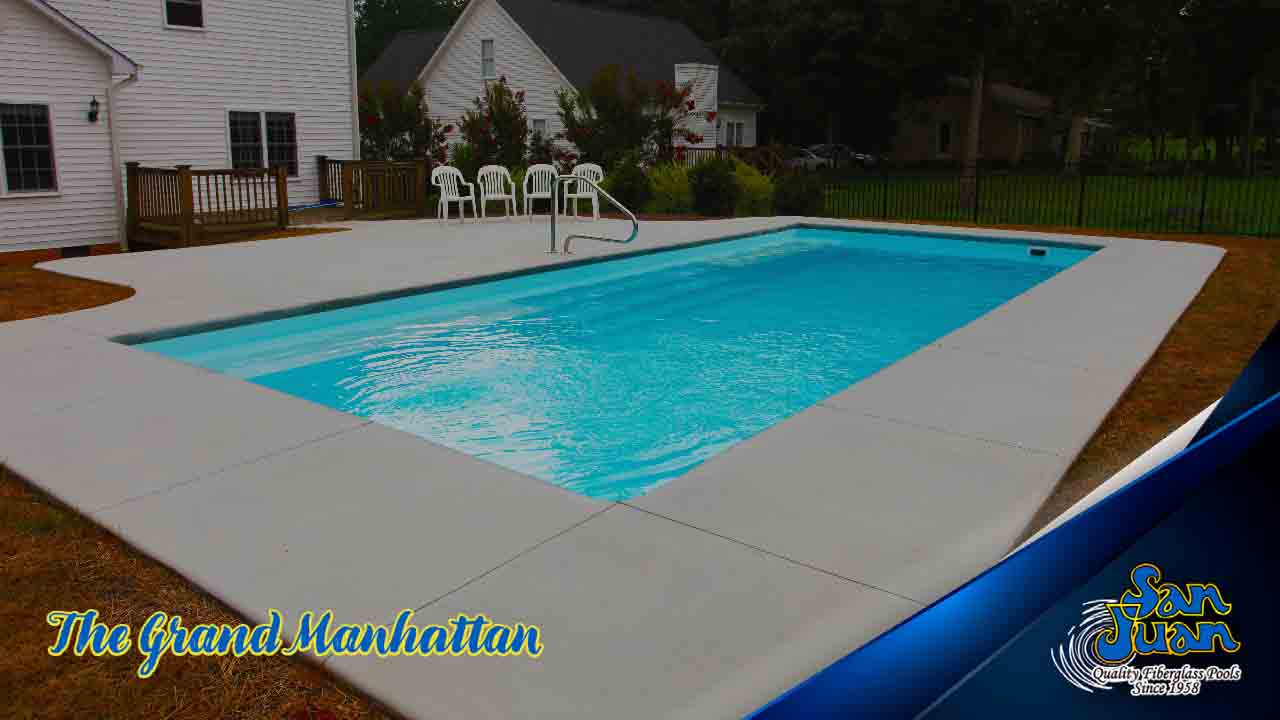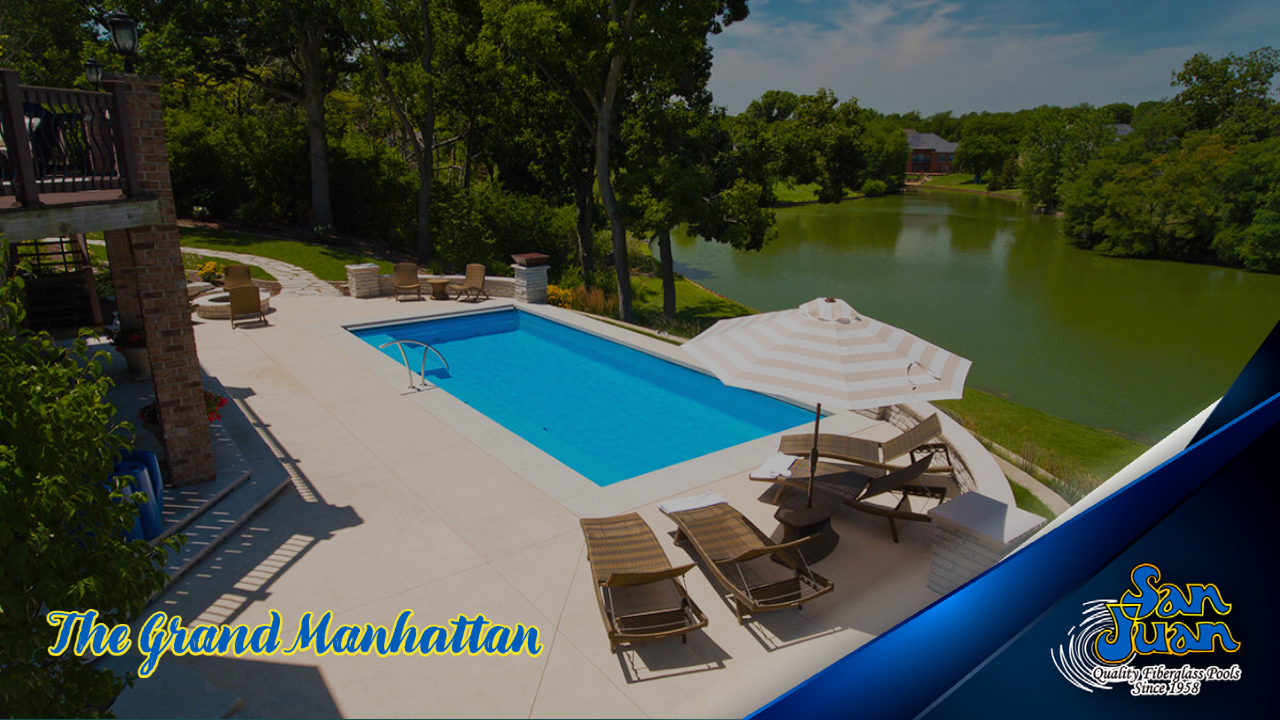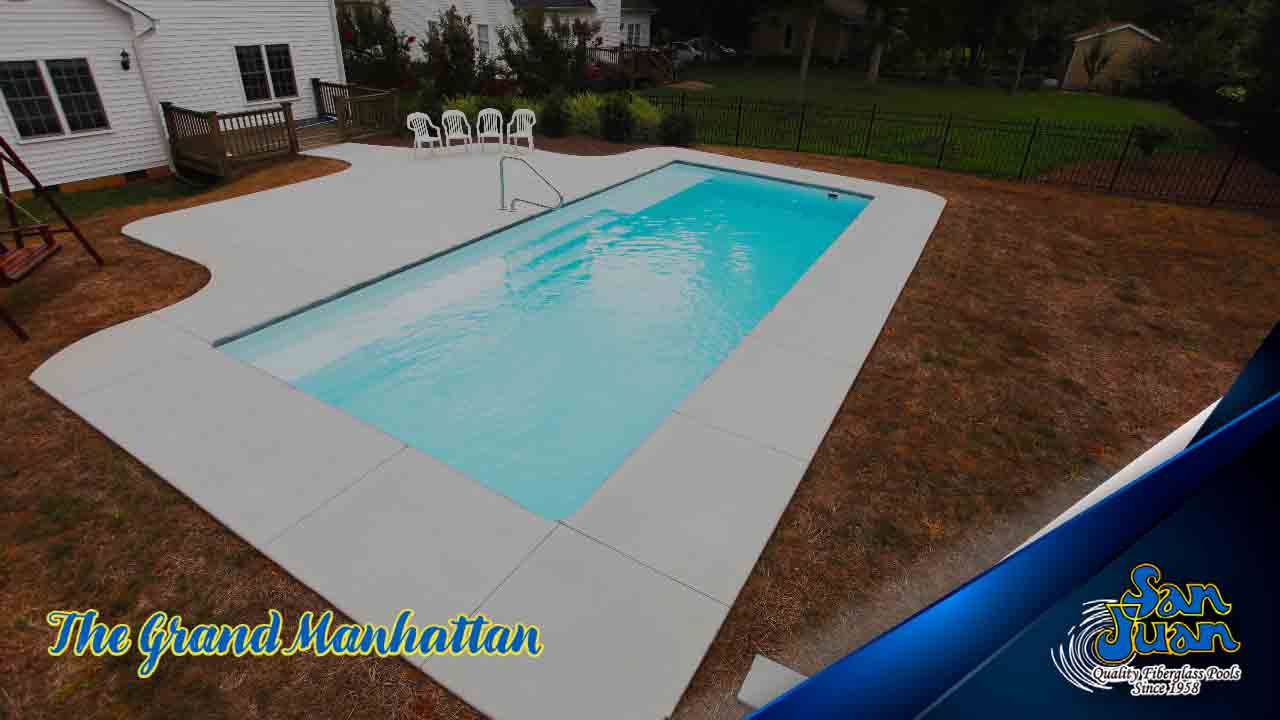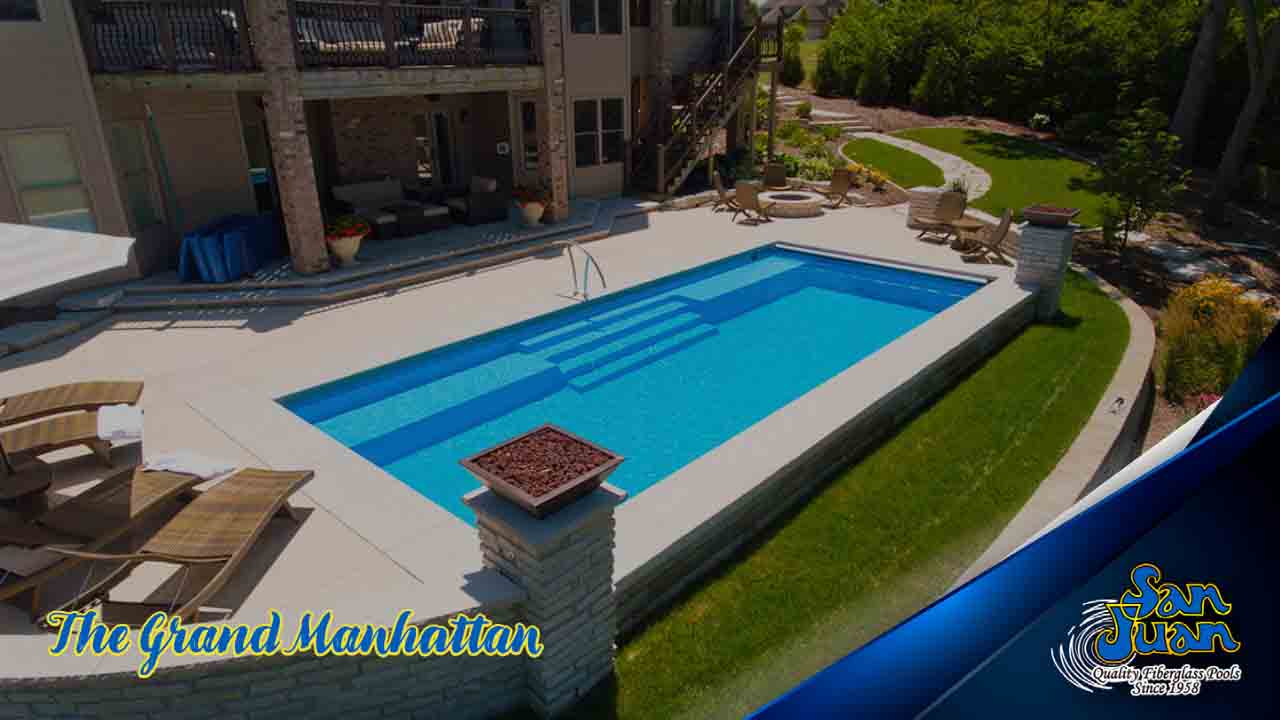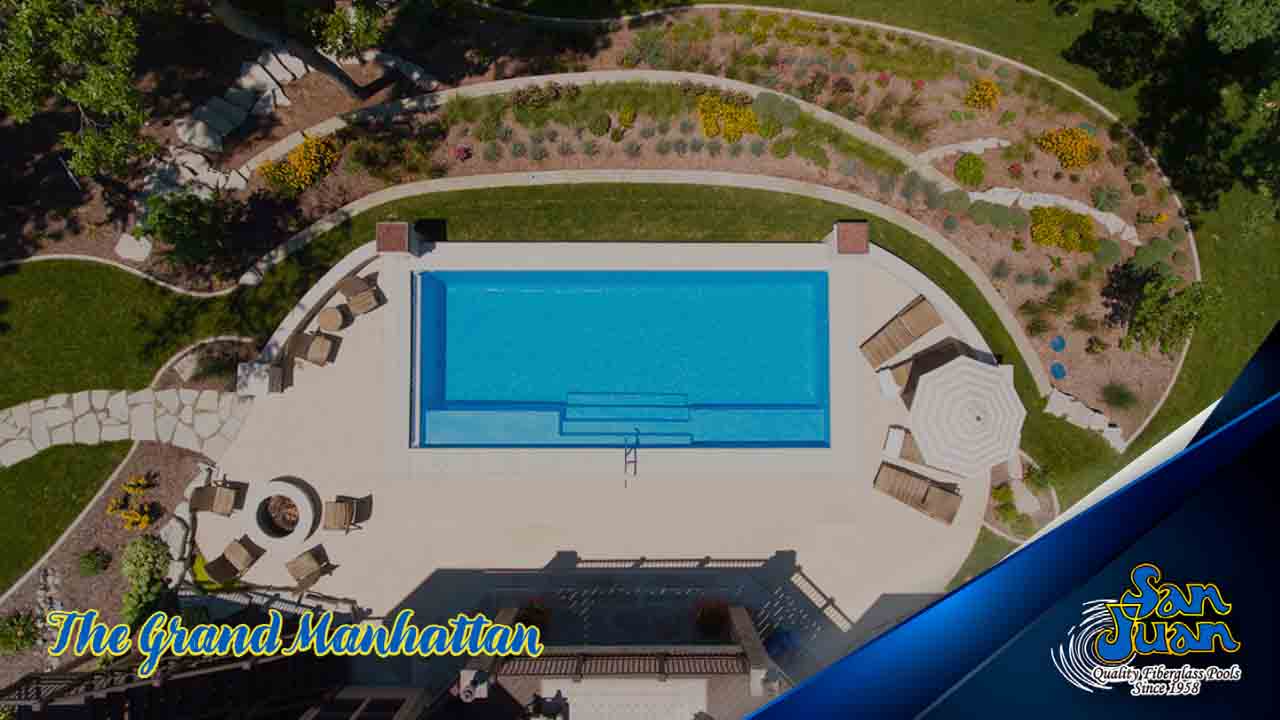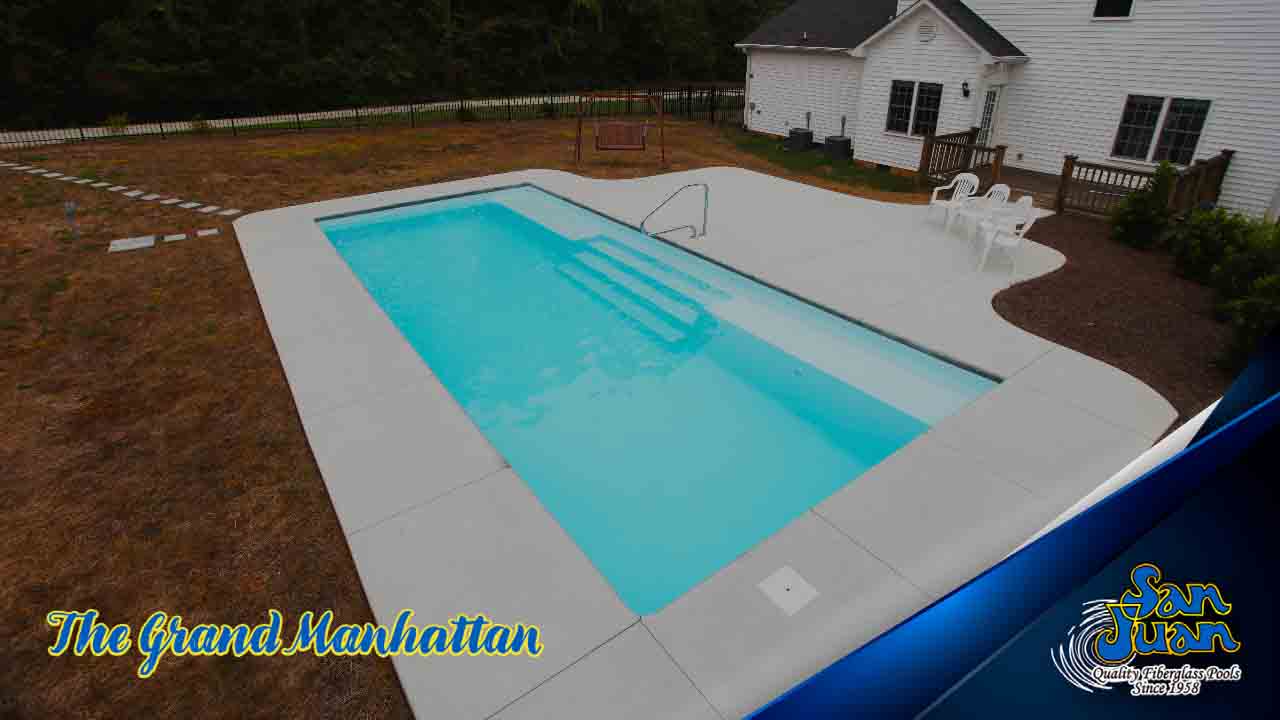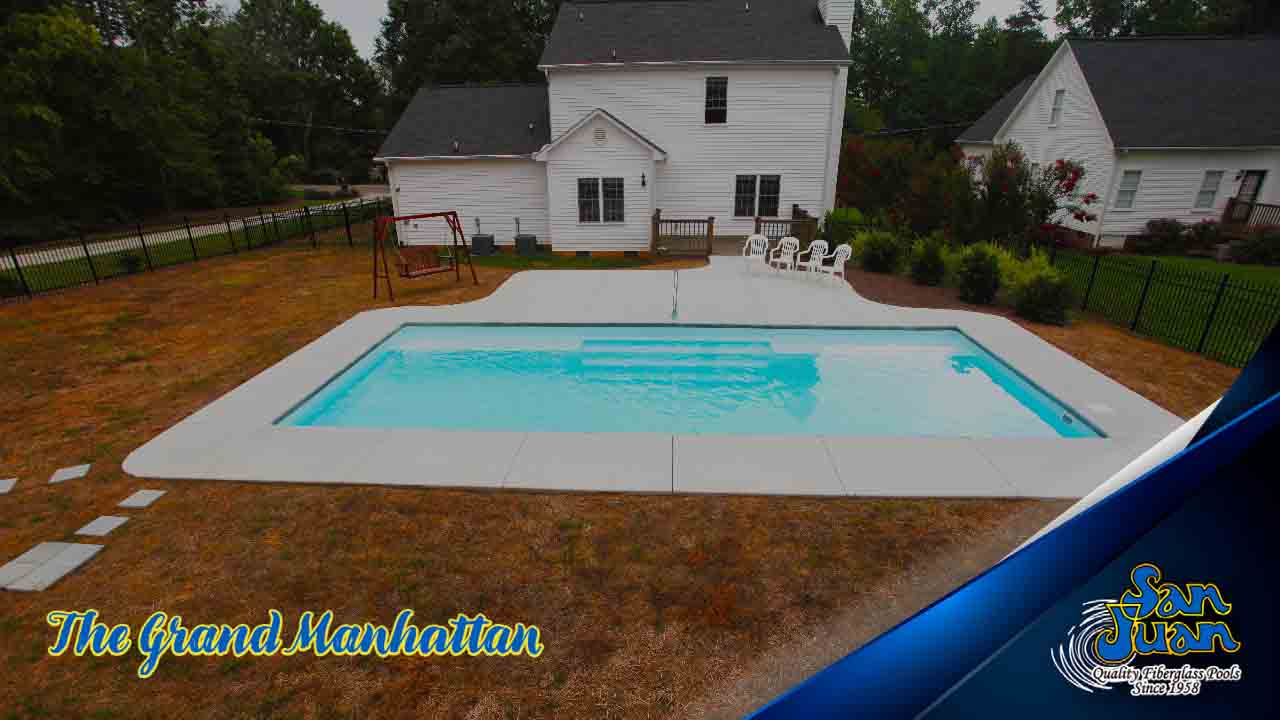 The Grand Manhattan – A Rectangle Shape with Elongated Bench
The Grand Manhattan – A Rectangle Shape with Elongated Bench
The Grand Manhattan – A Rectangle Shape with Elongated Bench
The Grand Manhattan – A Rectangle Shape with Elongated Bench
The Grand Manhattan – A Rectangle Shape with Elongated Bench
The Grand Manhattan – A Rectangle Shape with Elongated Bench
The Grand Manhattan – A Rectangle Shape with Elongated Bench
The Grand Manhattan – A Rectangle Shape with Elongated Bench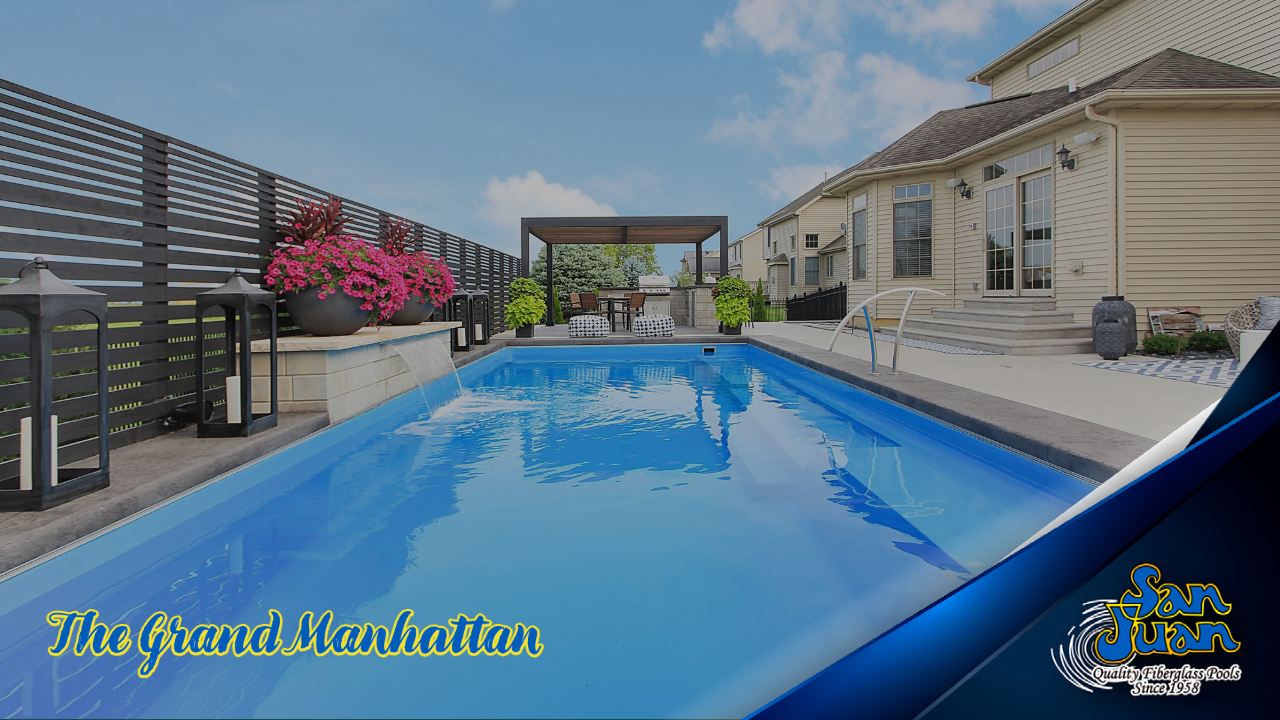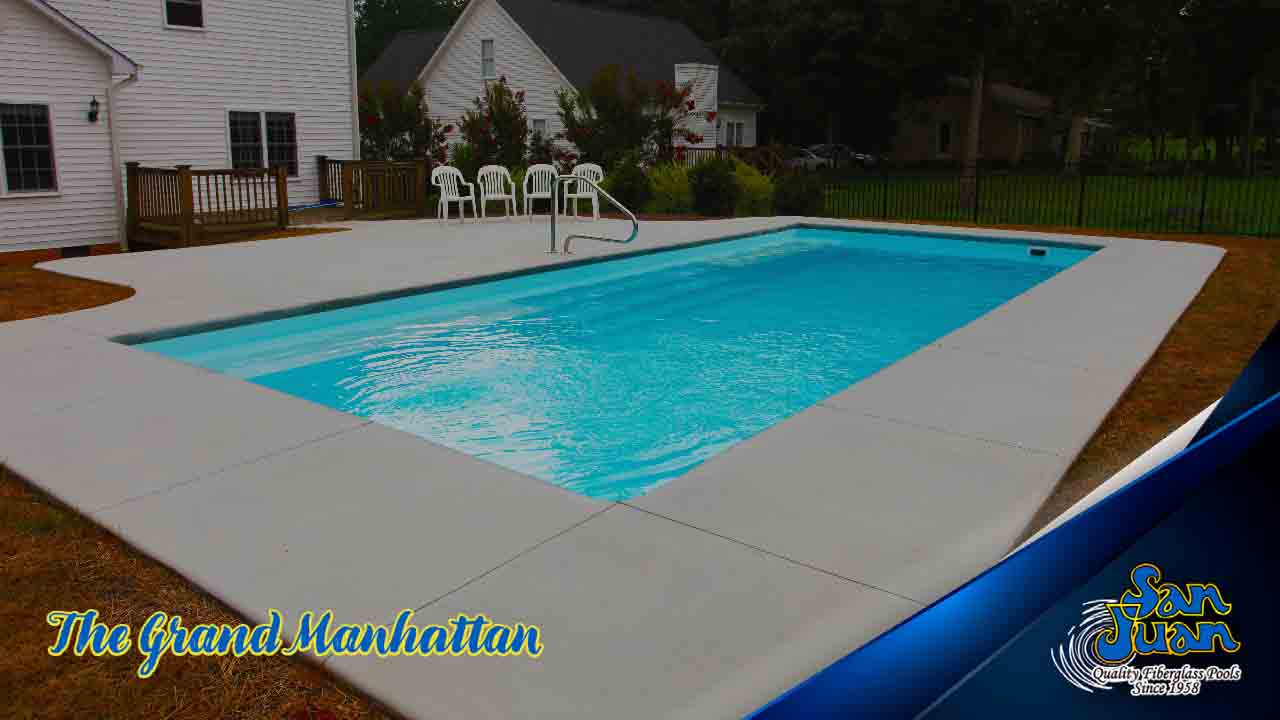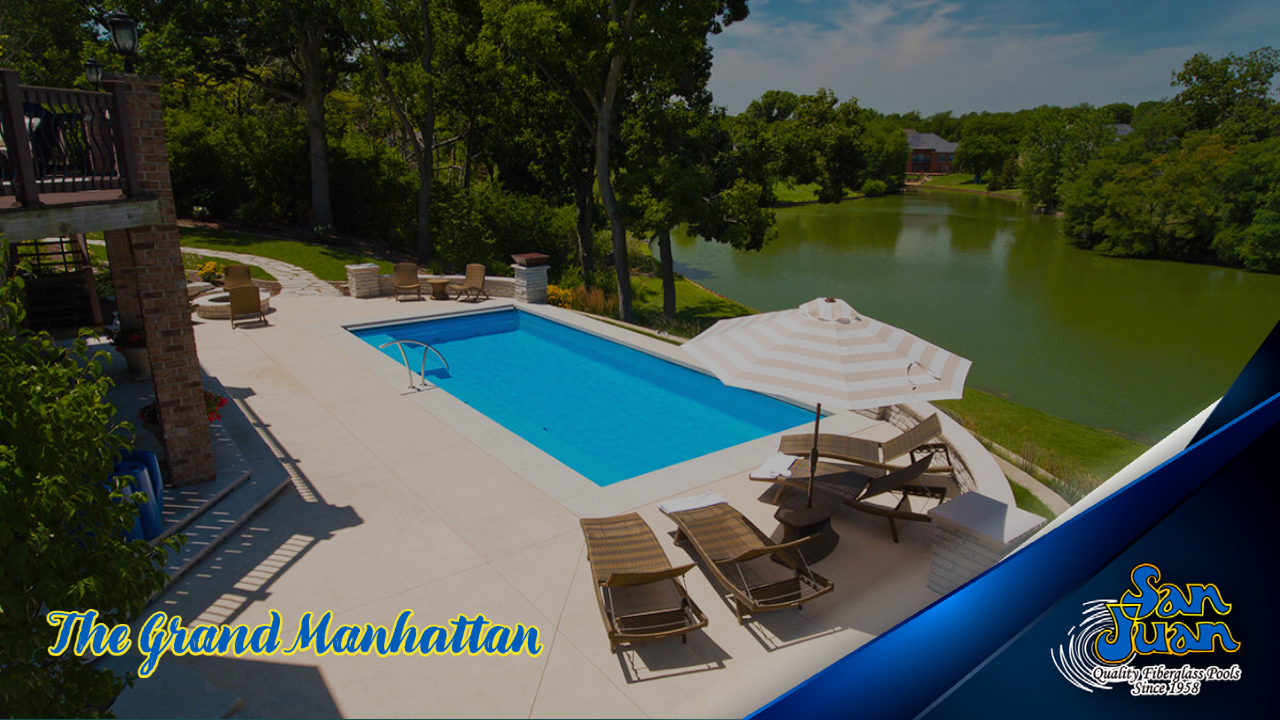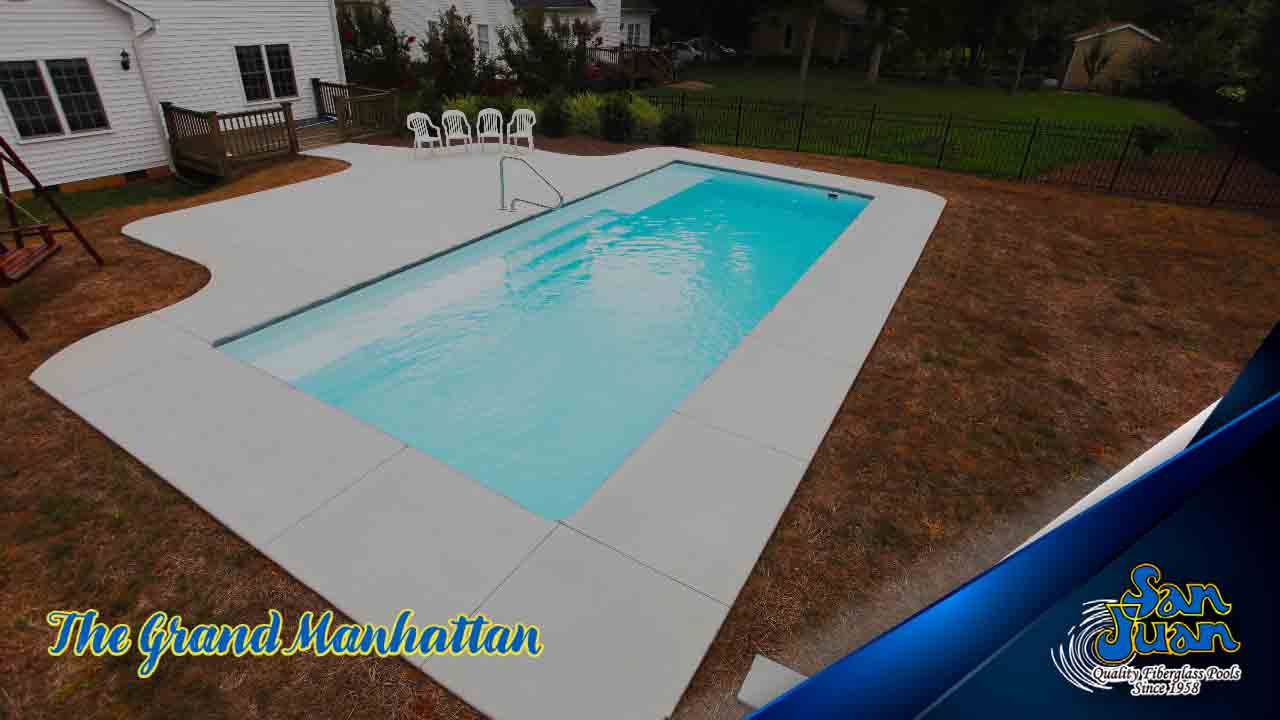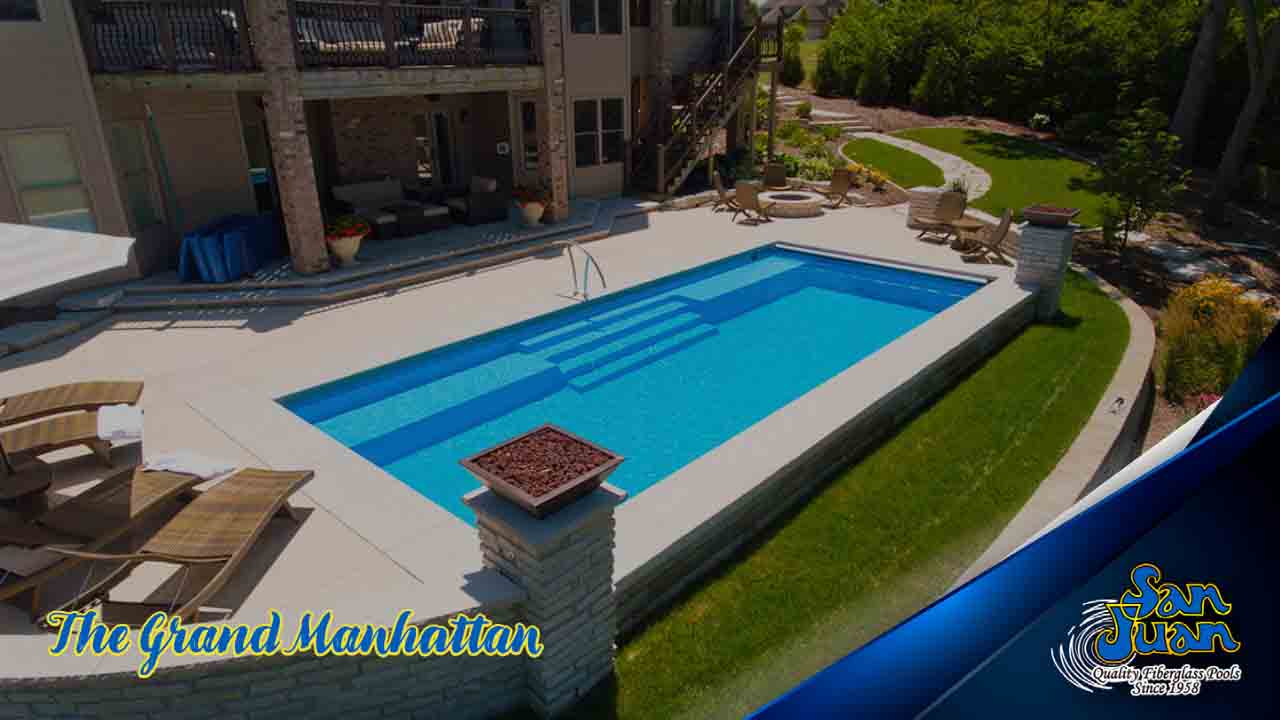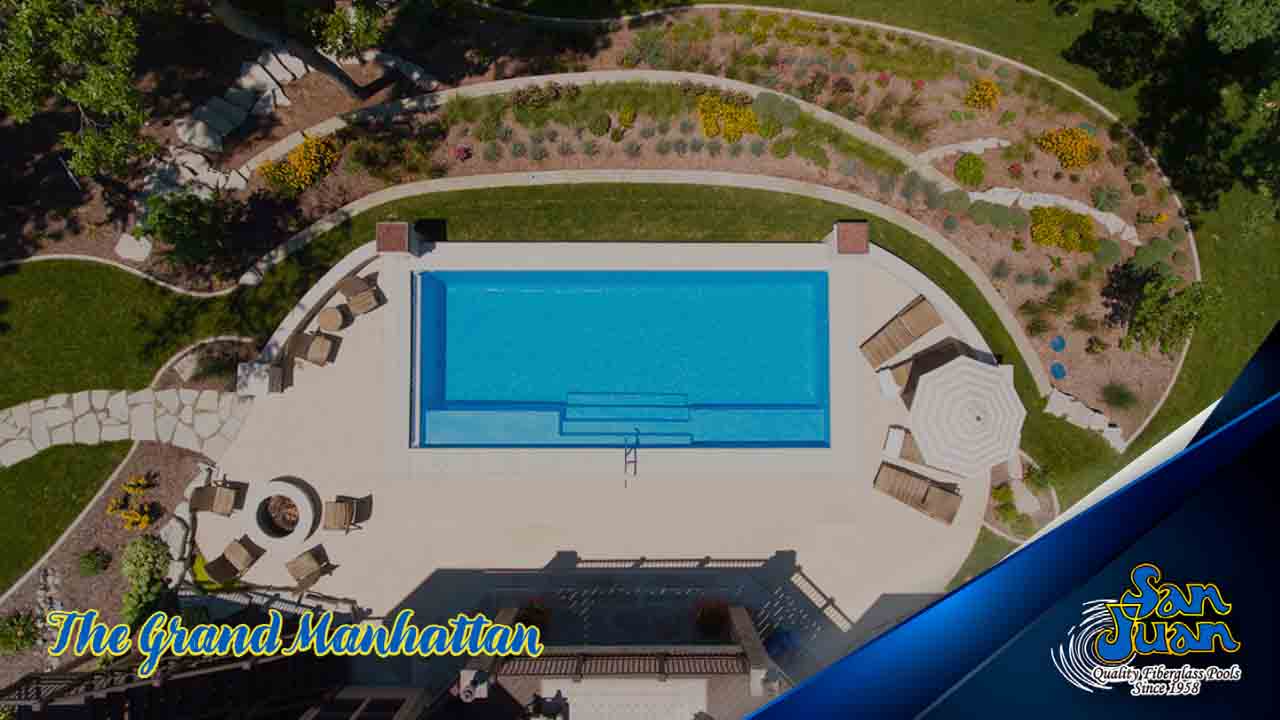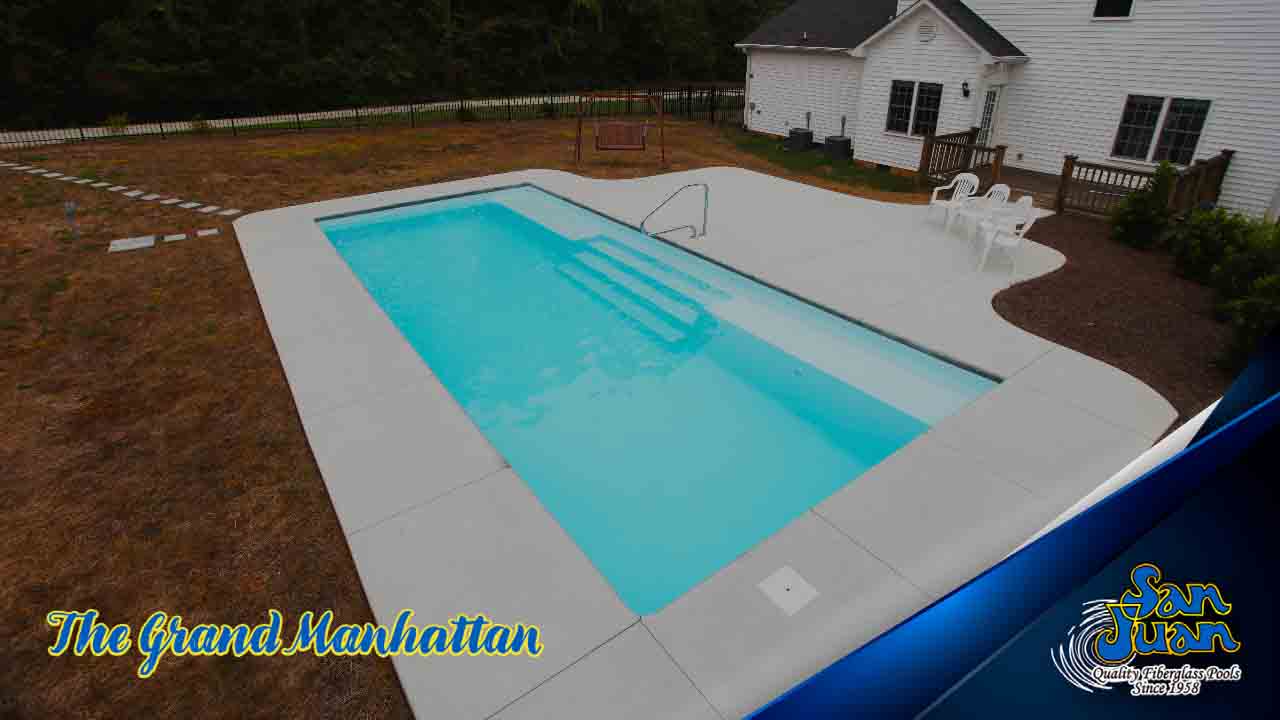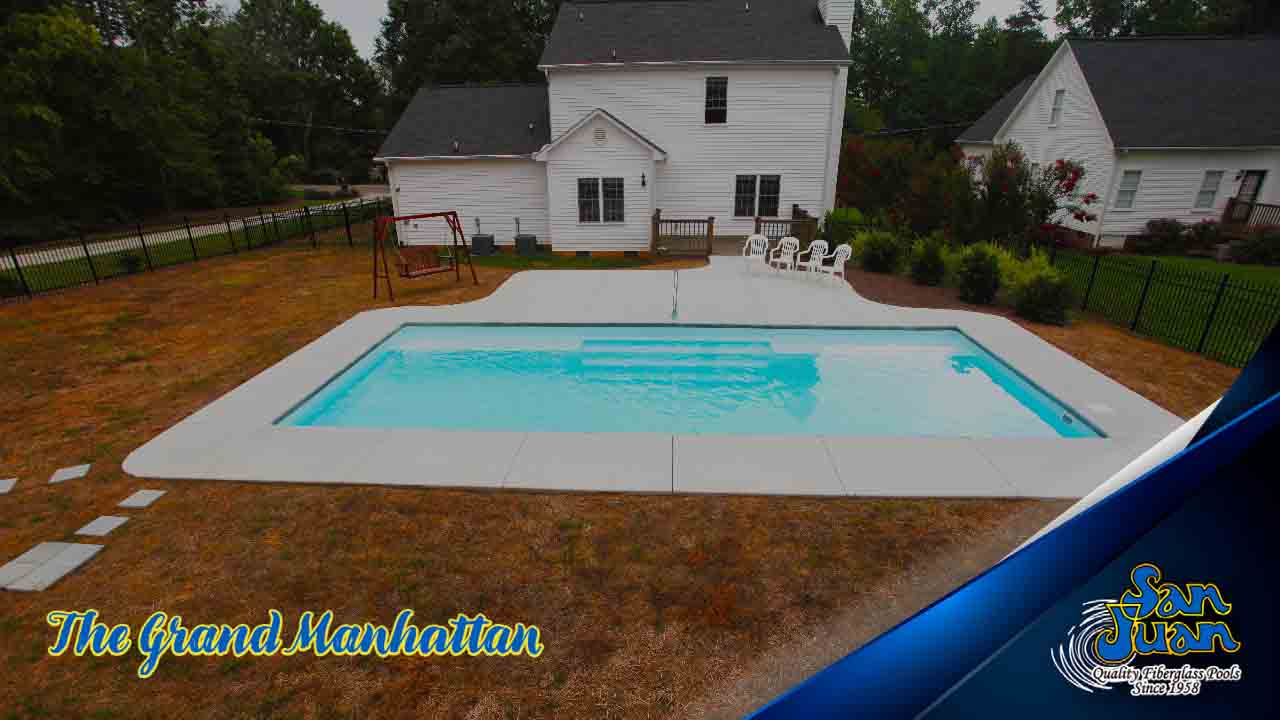 The Pool Specs
Width: 15′ 10″ O.D.

(14′ 5″ I.D.)

Length: 33′ 10″ O.D.

(32′ 9″ I.D.)

Depth: 5′
Surface Area: 417 SQFT
Volume: 11,400 Gallons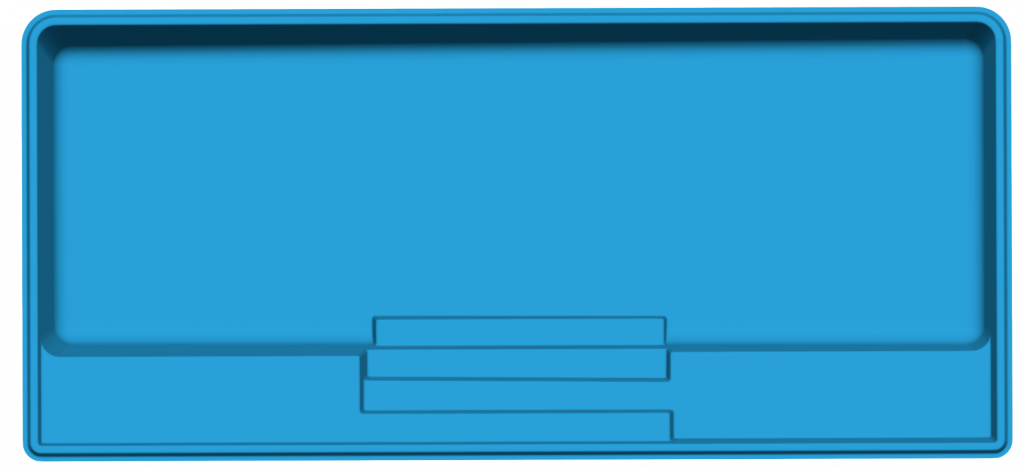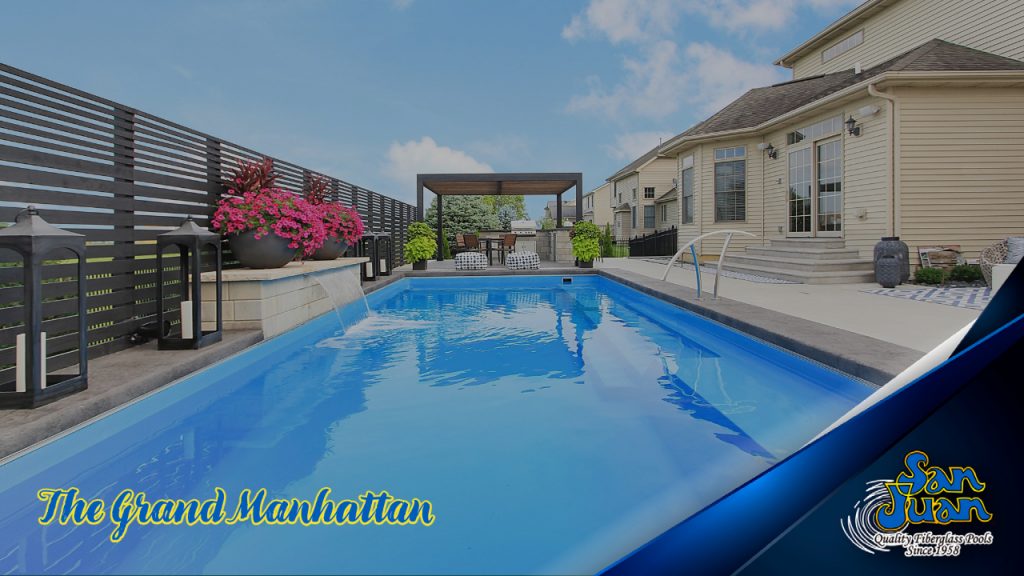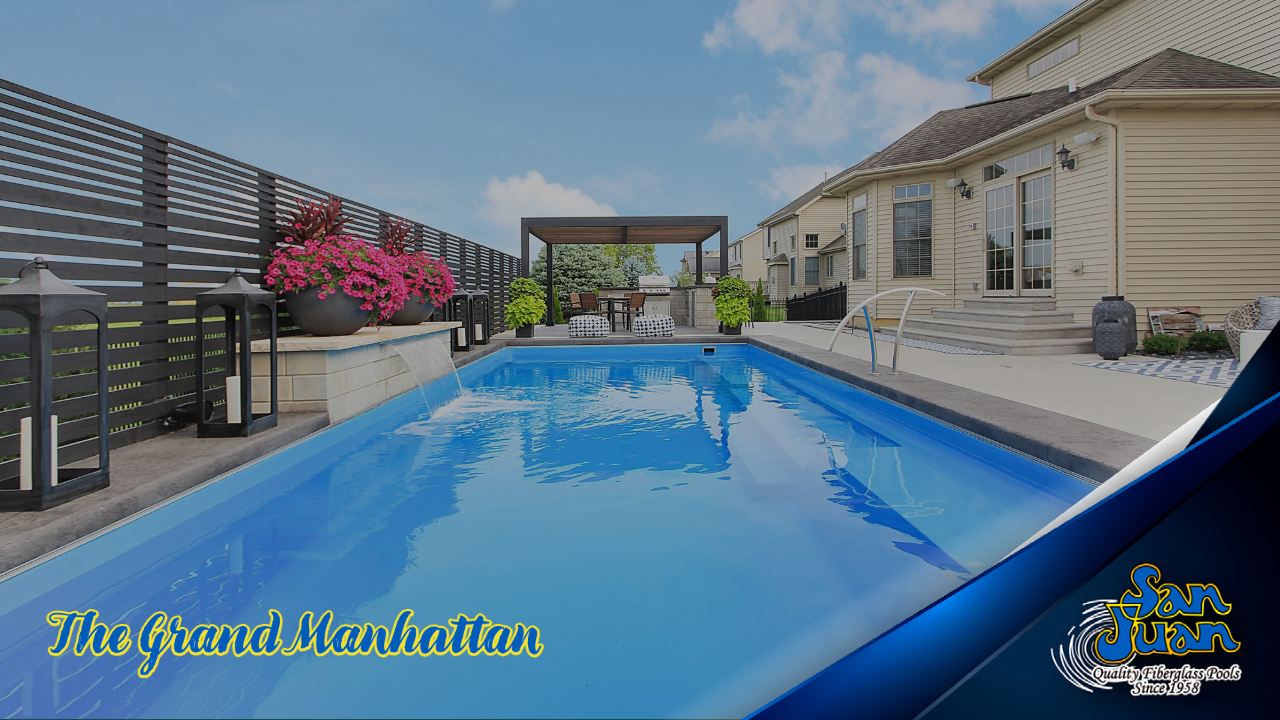 The Grand Manhattan is a beautiful rectangle pool with a very convenient elongated bench seat! This seating arrangement is becoming very popular and lots of homeowners enjoy the increased relaxation areas it provides.
The Grand Manhattan – A Rectangle Shape with Elongated Bench
At San Juan Pools, we are believers in spicing up our designs to make them more enjoyable with increased functionality! The Grand Manhattan is a unique twist on a classic rectangle shape. Rather than create a set of entry steps along the narrow end, we decided to plant our steps right in the middle of the long side of this design.
Couple the classy entry steps with the convenient elongated bench seating and you've got a modern design that provides a great entertainment area! We are always looking for ways to separate ourselves from the competition.
The Strength of our Fiberglass
Our San Juan Pools product is much stronger than any other fiberglass swimming pool on the market today. That being said, the Grand Manhattan is a great display of the strength of our fiberglass construction.
Elongated benches are sections of fiberglass that endure stresses from higher swimmer loads and constant foot traffic. Only our San Juan Pools fiberglass technology is capable of creating a bench seating that can handle this type of regular stress. We credit the strength of our shells to our mission to only use complete layers of fiberglass and not chopped fiberglass (like our competition).
Our construction technique requires a higher investment in raw materials.
The Features of The Grand Manhattan
The Grand Manhattan is a rectangular design with a maximum depth of 5′. There is a gentle slope from the shallow end (3′ 11″) to the deep end (5′). It's overall length of 32′ 9″ & volume of 11,400 gallons puts the Grand Mahattan in our large pool family.
If your looking for a fiberglass pool that is perfect for entertaining large numbers of guest, the Grand Manhattan is a strong contender!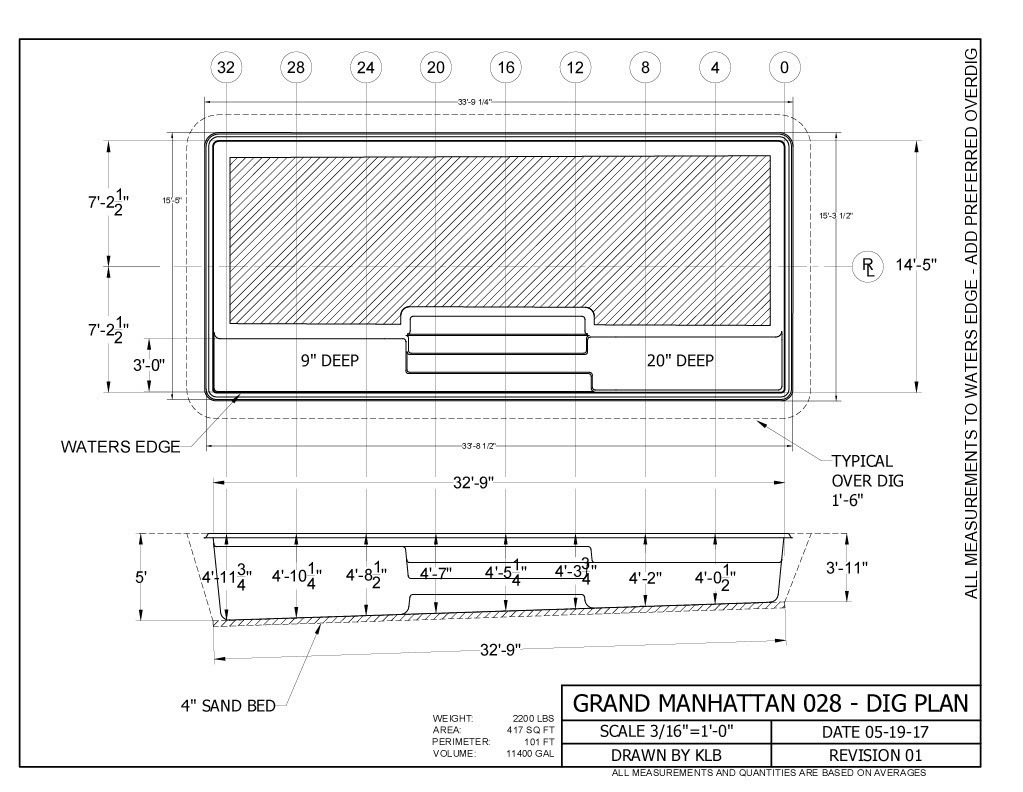 Connect with San Juan Fiberglass Pools online:
Visit the San Juan Fiberglass Pools WEBSITE: https://bit.ly/SJPWebSite
Visit the San Juan Fiberglass Pools GMB: https://bit.ly/SJPGoogleMyBusiness
Like San Juan Fiberglass Pools on FACEBOOK: https://bit.ly/SJPFacebook
Follow San Juan Fiberglass Pools on TWITTER: https://bit.ly/SJPTwitter
Review Us On Google: https://bit.ly/SJPGoogleReviews
Google Maps: https://bit.ly/SJPMaps
Google Search: https://bit.ly/SJPGoogleSearch