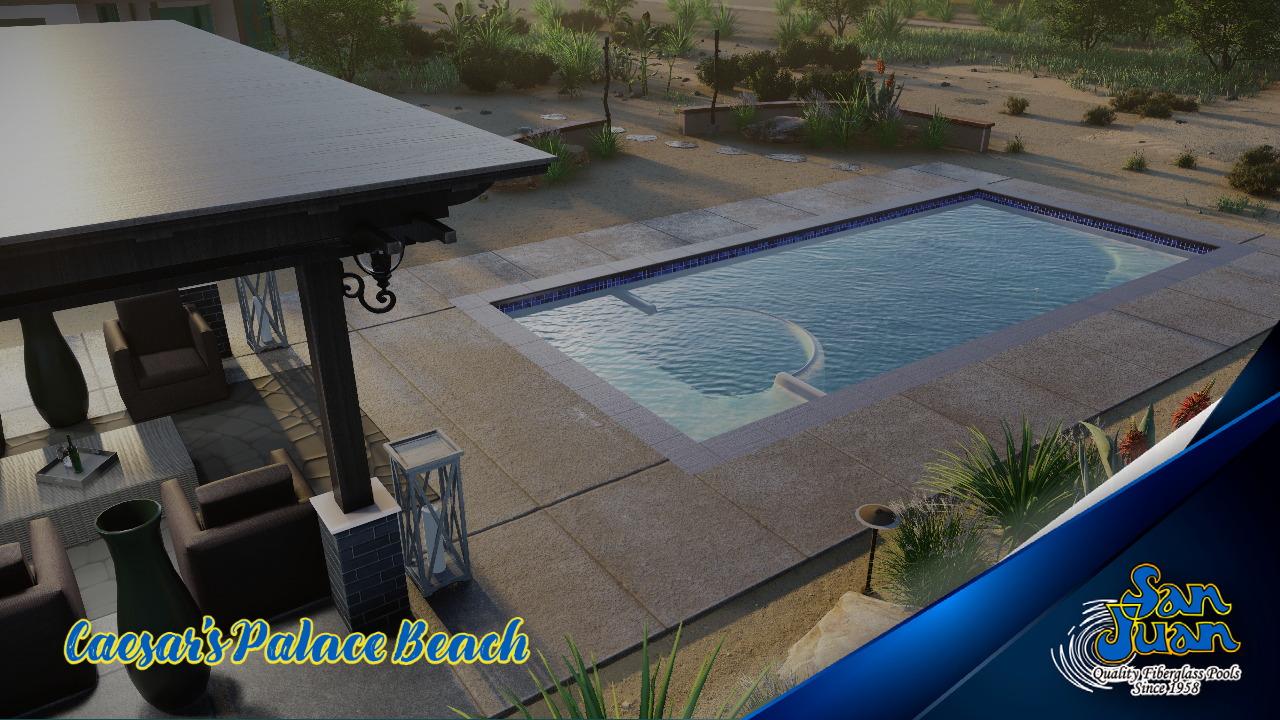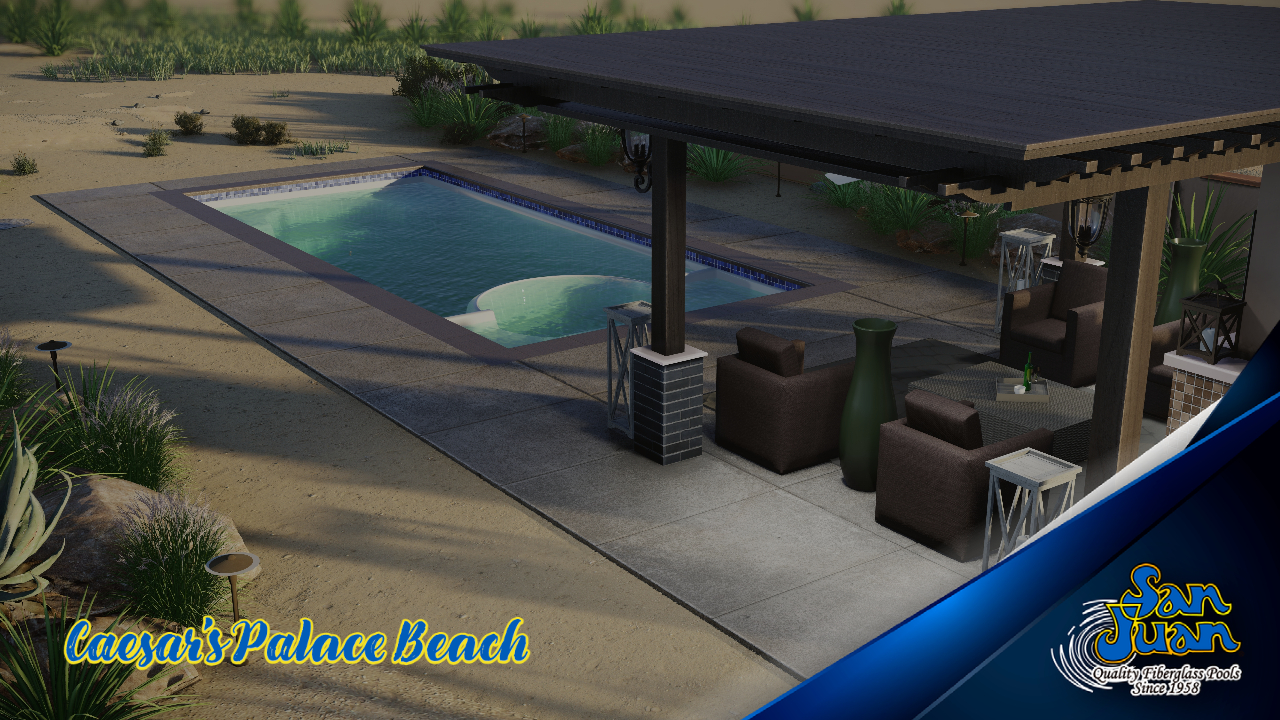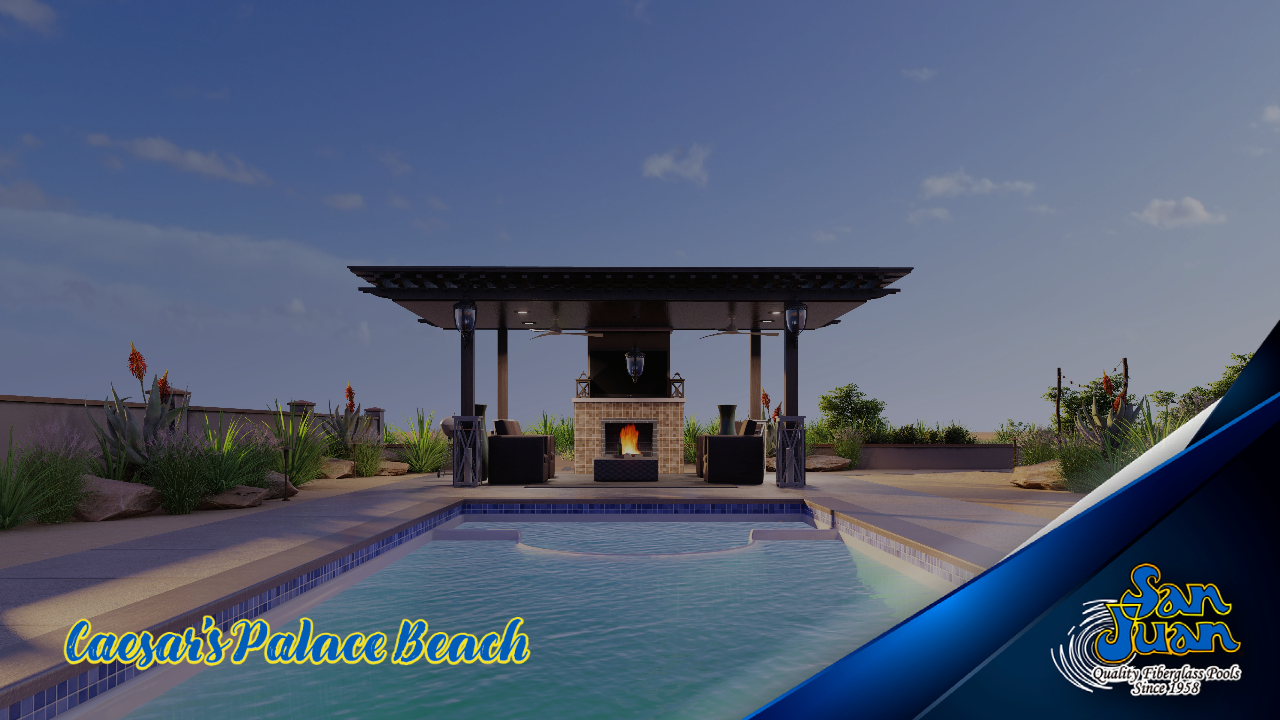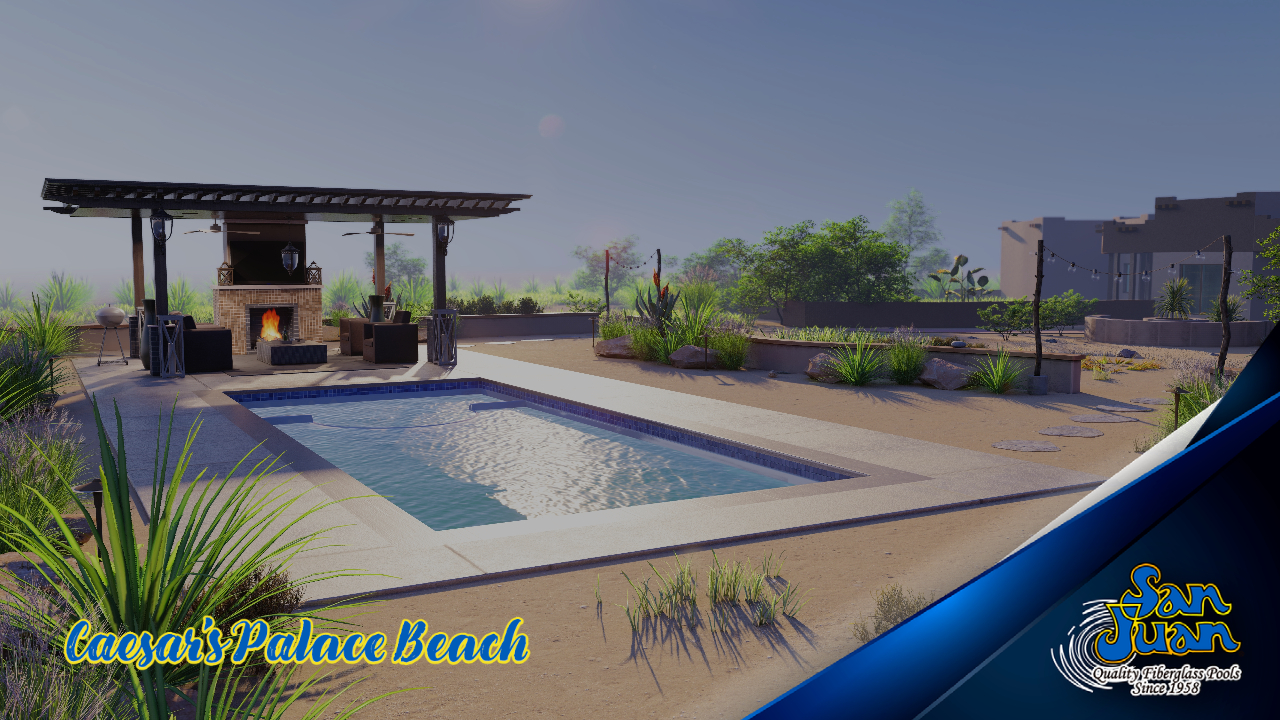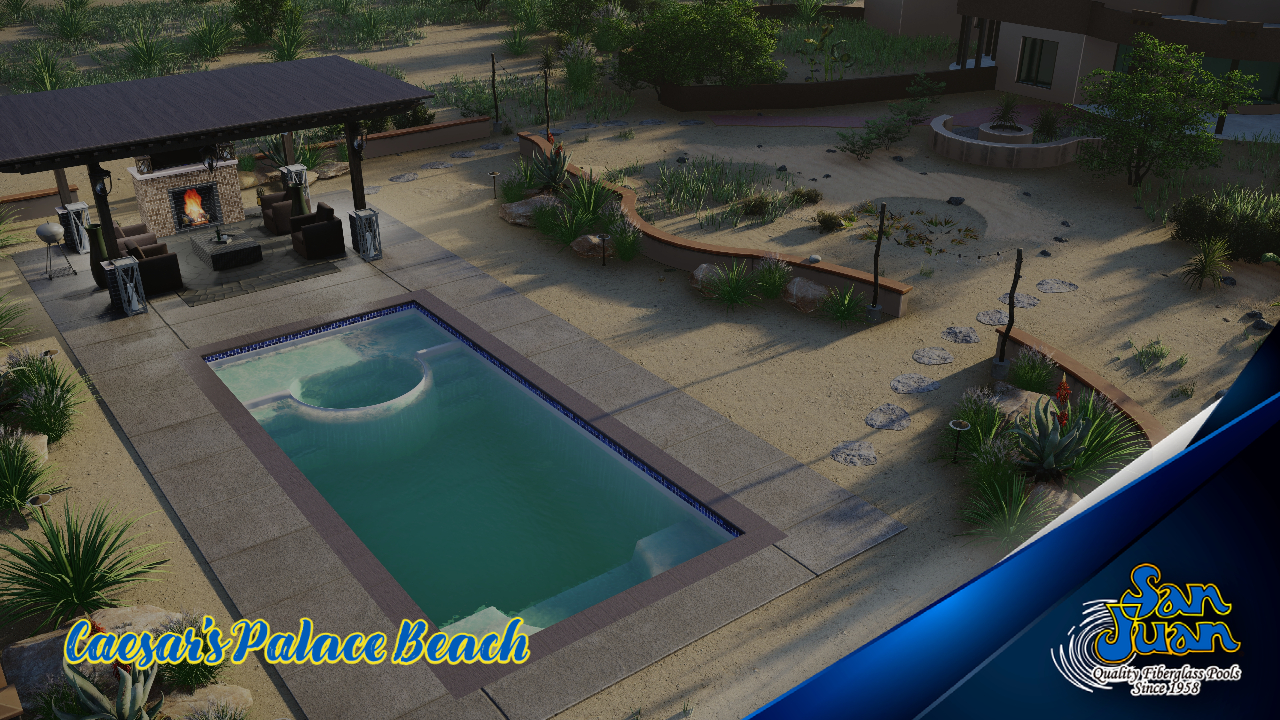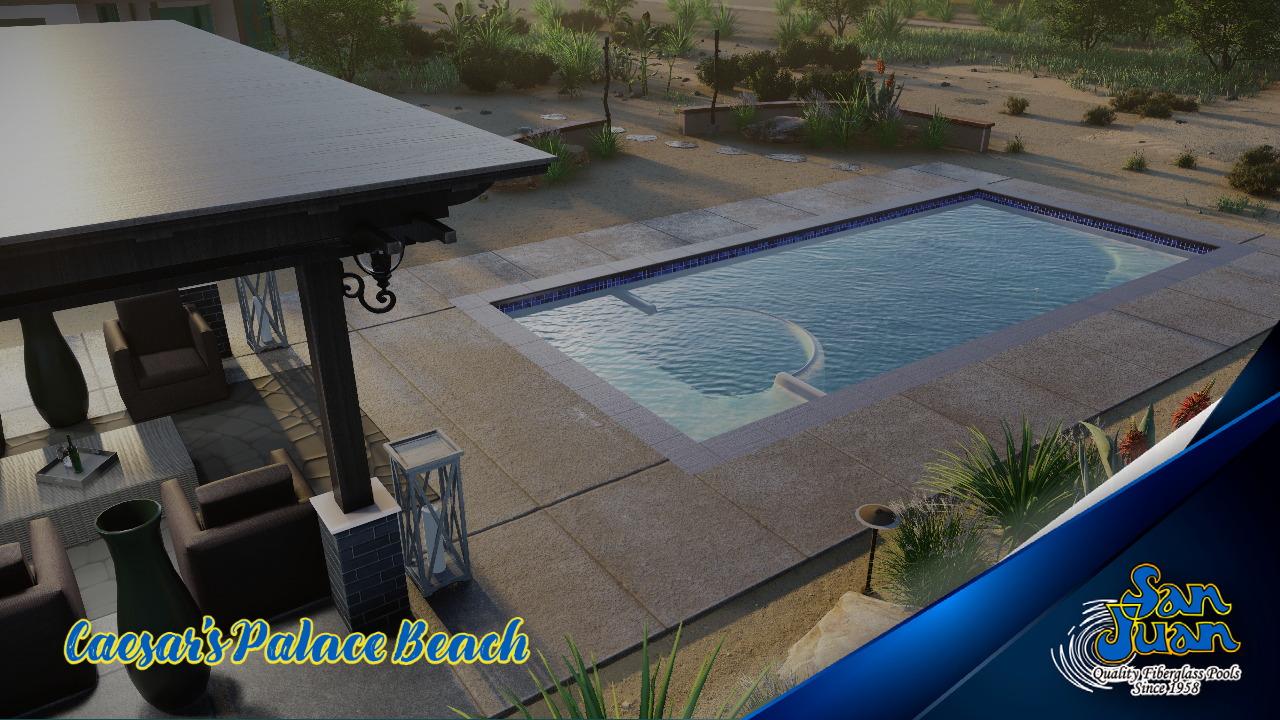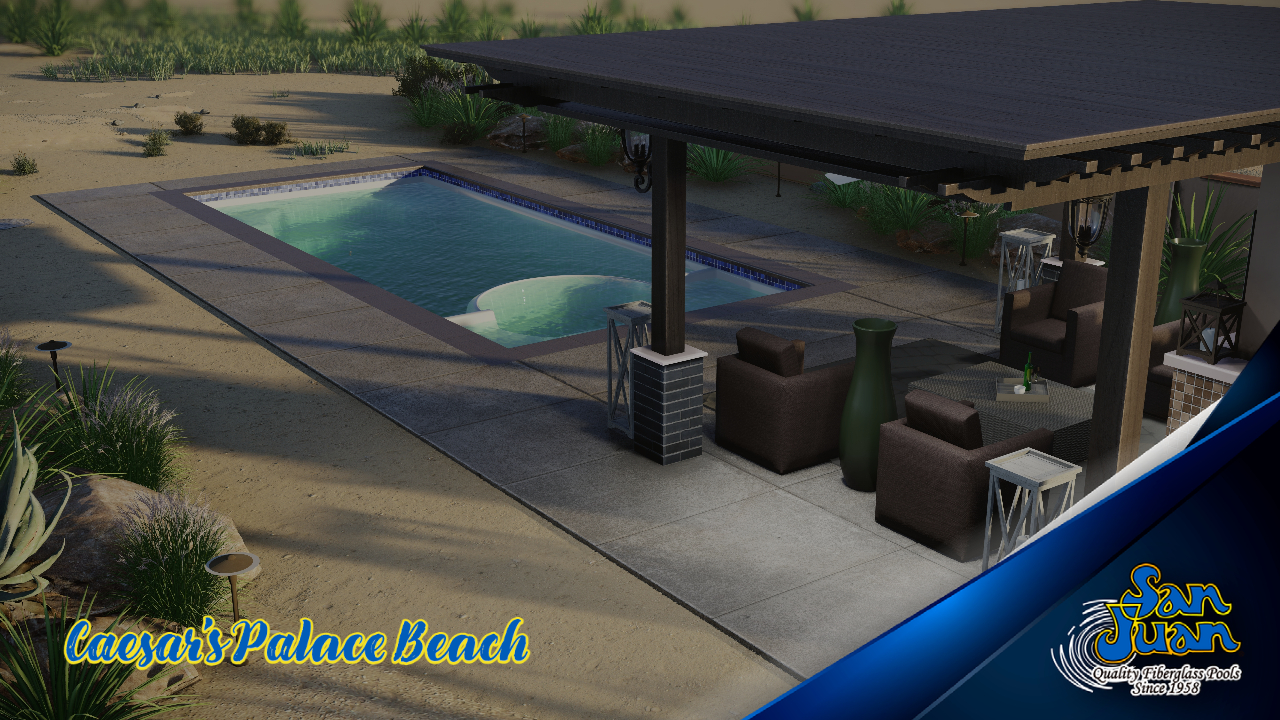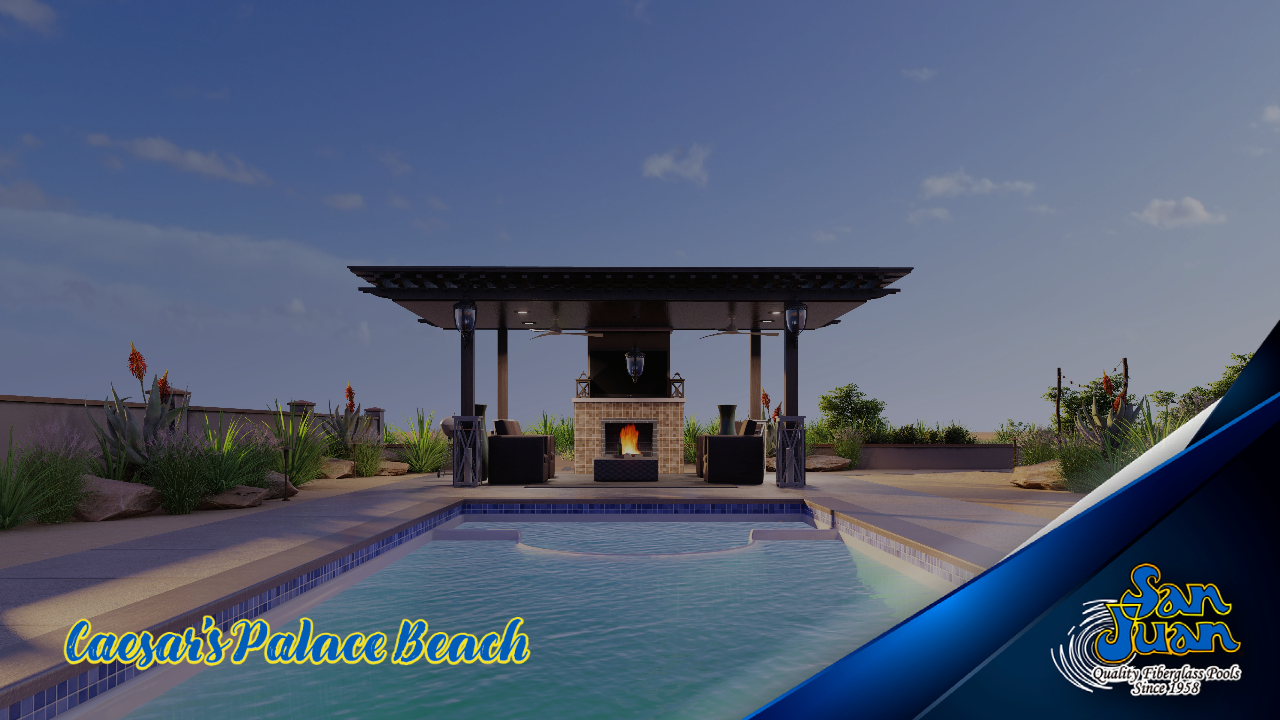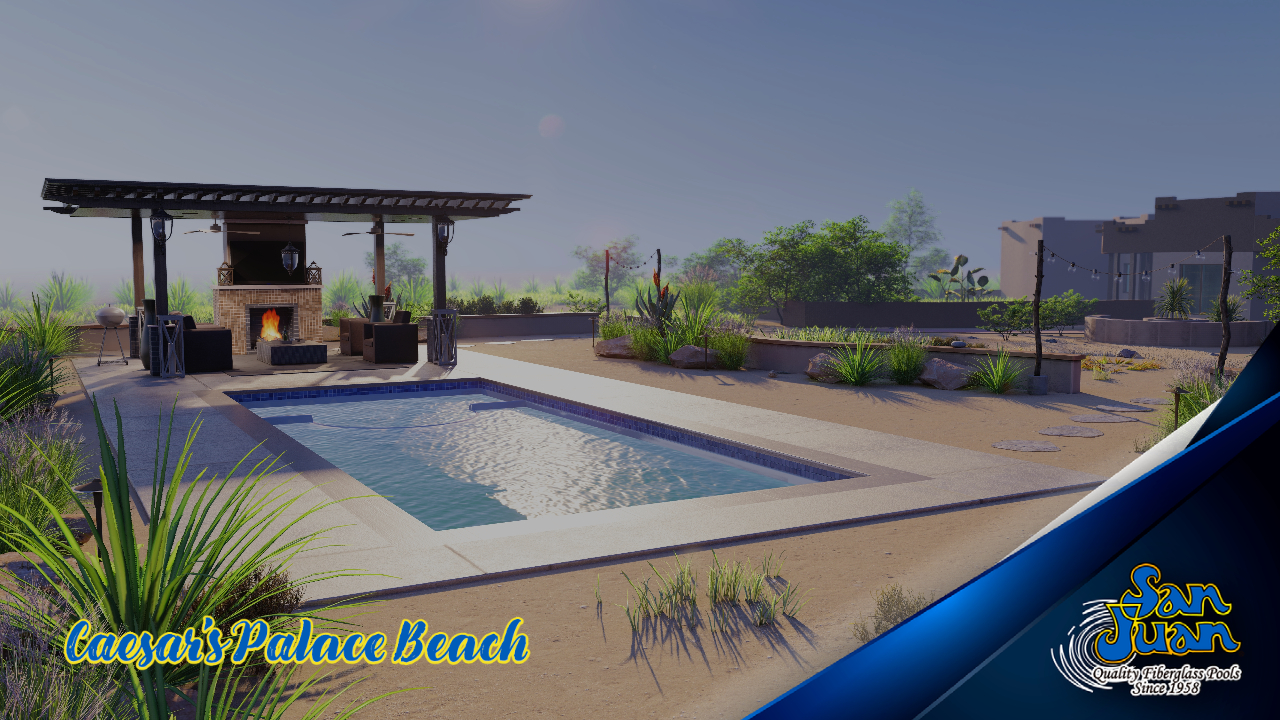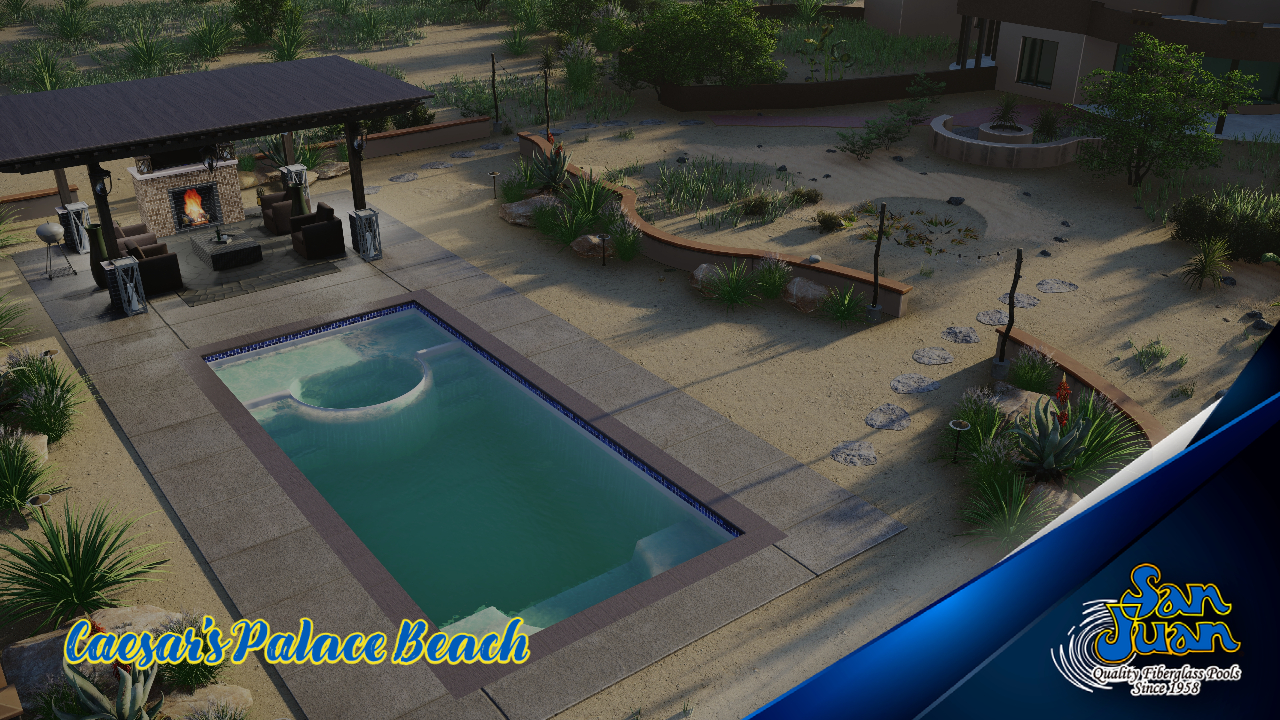 The Pool Specs
Width: 16′
Length: 36′ 3″
Depth: 5′ 7″
Surface Area: 527 SQFT
Volume: 12,057 Gallons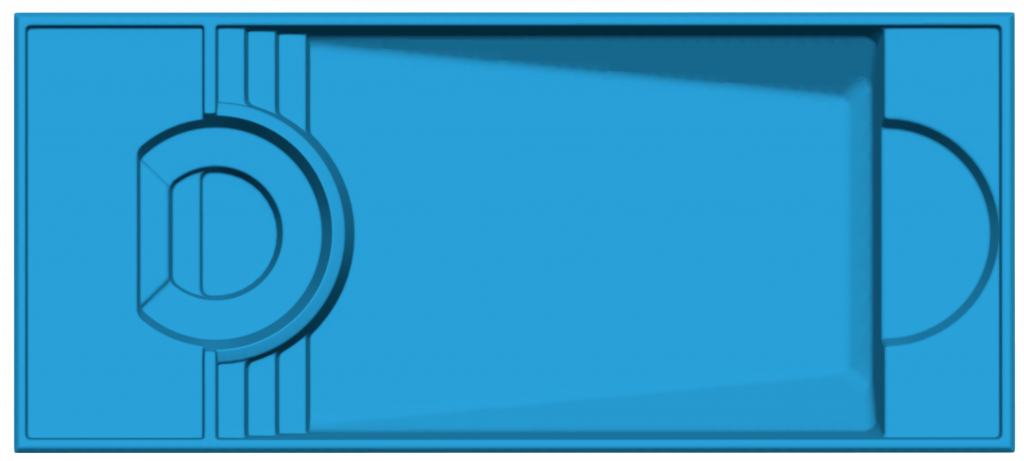 The Caesar's Palace Beach: A Stunning Grecian Design
At San Juan Pools, we are all about integrating cutting edge technology into our premium lineup of Fiberglass Swimming Pools and Spas – such as the Caesar's Palace Beach. Determined to only create the highest quality fiberglass shells in the industry, our team of experts utilizes the perfect blend of Vinyl Esther Resin, Woven Roving and full Sheets of Fiberglass to product only the best in design & quality.
What does this provide our customers? Well, for starters – it allows our company to engineer designs that are unique in our line of work. No other manufacturer is able to craft a fiberglass pool shell with as much diversity integrated into our architecture as San Juan Pools.
Take this new model, The Caesar's Palace Beach for example. Our team dreamt of designing a beach entry model out of our award winning Caesar's Palace. The only way for us to craft a Beach Entry shelf strong enough for the stresses of ground movement, settlement and daily wear and tear is via our premium ingredients that we build into every design.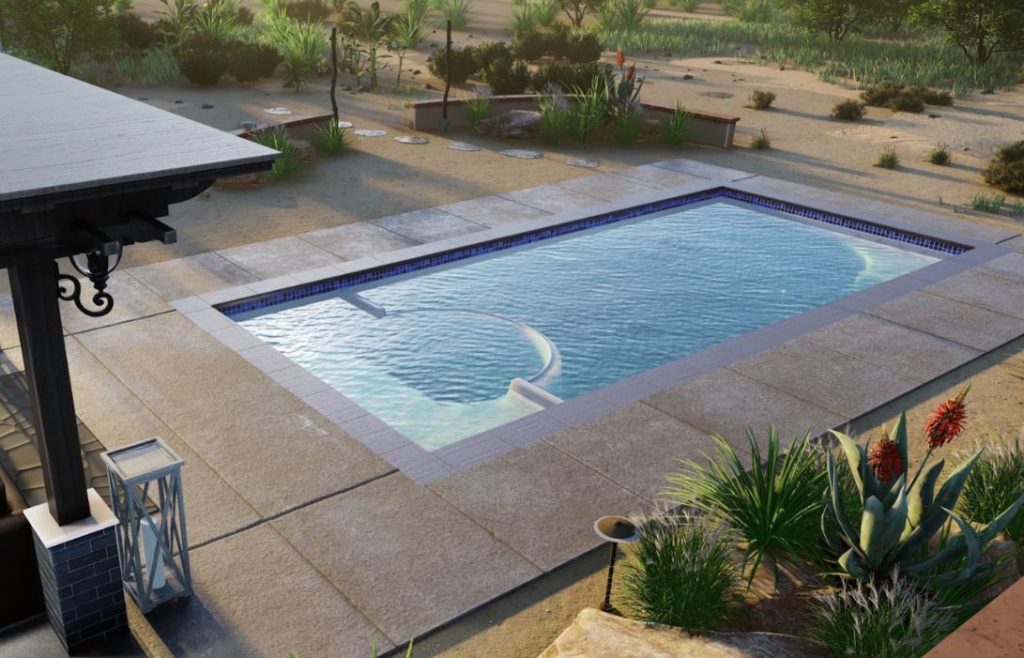 A Long Pool with a Comfortable Depth
One component of the Caesar's Palace Beach that we love is the wide surface area it provides with it's comfortable depth. Designed with an overall length of 36′ 3″, the Caesar's Palace Beach is one of our longest models that we have to offer. Additionally, the total depth of only 5′ 7″ makes this a really comfortable pool to swim in and entertain with.
Swimmers of nearly all skill level can enjoy the wide swimming basin and take a break on the beach entry for snacks, drinks and just some overall fun!
A Wide Beach Entry & Integrated Spa
A major feature of the Caesar's Palace Beach that we would like to note is the architecturally stunning Tanning Ledge with built in spa integration. Designed to circulate the same hot water through both the spa & tanning ledge, you and your guests will enjoy a warm soak on the tanning ledge – which provides an amazing strategy for swimming pool season extension.
Lastly, another ground breaking feature of the Caesar's Palace Beach is our ability to integrate both a wide Beach Entry Design coupled with a sunken Spa. What other product can you find on the market that provides such depth and diversity? None – only San Juan Pools can create such a unique design that is built to last for seasons of fun!
Do you want to set a pair of Ledge Lounger chairs on the Beach Entry? Sure thing! Do you want to invite friends over for an evening party and some cocktails while keeping warm in the circular hot tub! Set the date! The Caesar's Palace Beach provides the best of every world with this well built, all-round design!
The Features of the Caesar's Palace Beach
In conclusion, the Caesar's Palace Beach provides each swimmer with every faucet of swimming pool enjoyment they could imagine. Start out by soaking up some rays on the wide Beach Entry ledge. Then migrate into the soothing waters for some lap swimming or possibly a fun round of Basketball or Volleyball.
Lastly, why not end the evening with a nice soak in the integrated hot tub for some nice conversation? You can have it all with this award winning design!