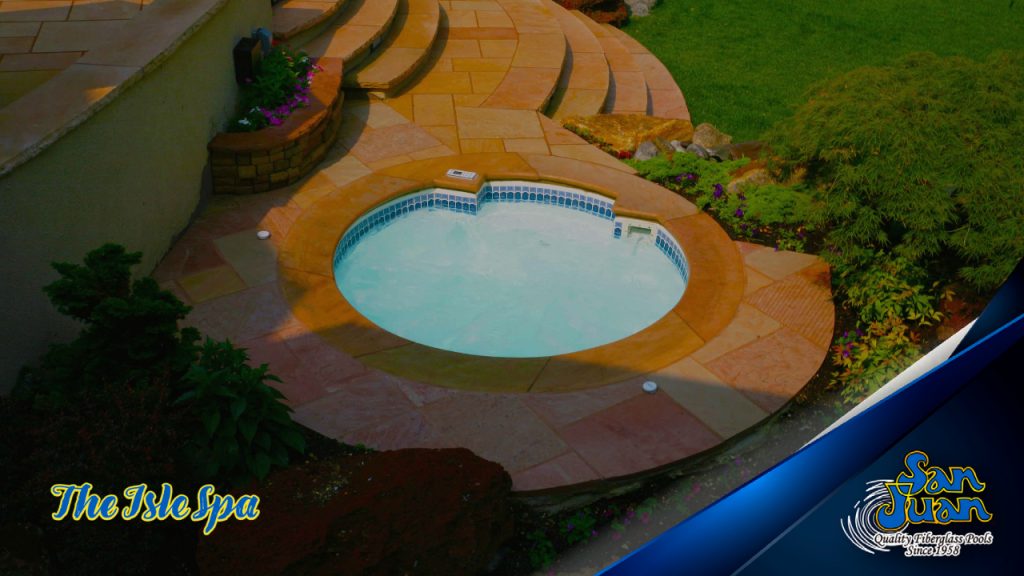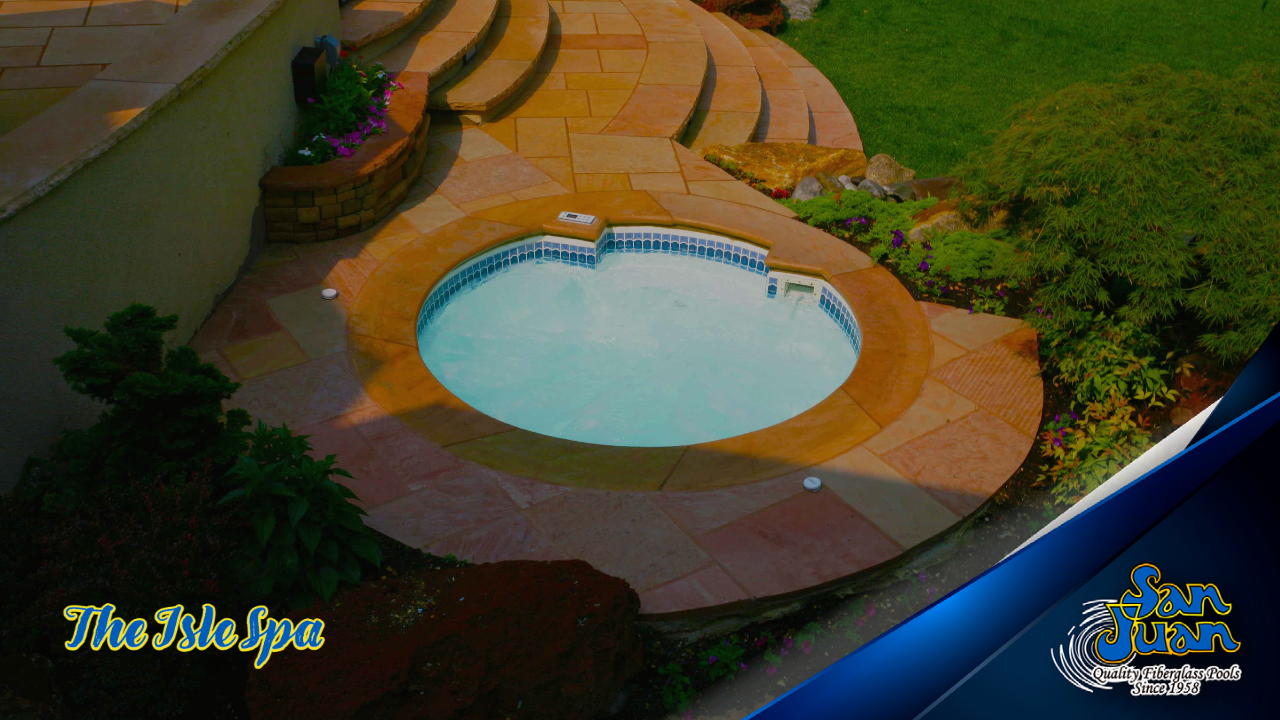 The Isle Spa – A Stunning Accent Spa for any Fiberglass Pool
Welcome to your new method of outdoor comfort! If you've imagined yourself scheduling a spa day or treating yourself on the weekends, this is your ticket to some serious "me time." Don't feel bad about taking some much needed R&R. You work hard all week so the Isle Spa should work hard for you by turning your backyard into your personal stay-cation (no flights or car rentals required!).
The Isle Spa is a stunning accent feature that you can easily add onto any of our fiberglass swimming pool designs! This image above showcases the Isle Spa adjacent to the Rio fiberglass swimming pool. Simply add some coping (or Travertine in this instance) and it becomes an extension of your outdoor swimming basin!
Lastly, by elevating the Isle Spa above the height of your swimming pool, you can create some stunning water effects! Just allow the filtration system to go into "spa mode" and you'll have a babbling brook overflow from the spa into the pool. This creates some soothing sounds when run at night and you'll cast away into bliss in your personal spa!
Single Entry Step with Flat Bottom Layout
Enough day dreaming – what makes the Isle Spa so great? For starters, it includes a single entry step and flat bottom layout. This is pretty standard for our fiberglass spa models but you can certainly get creative with your design approve. For instance, the Rio model (shown above) shows a custom spillover effect that sits at a 90 degree angle to the entry steps. This is unique and fashionable!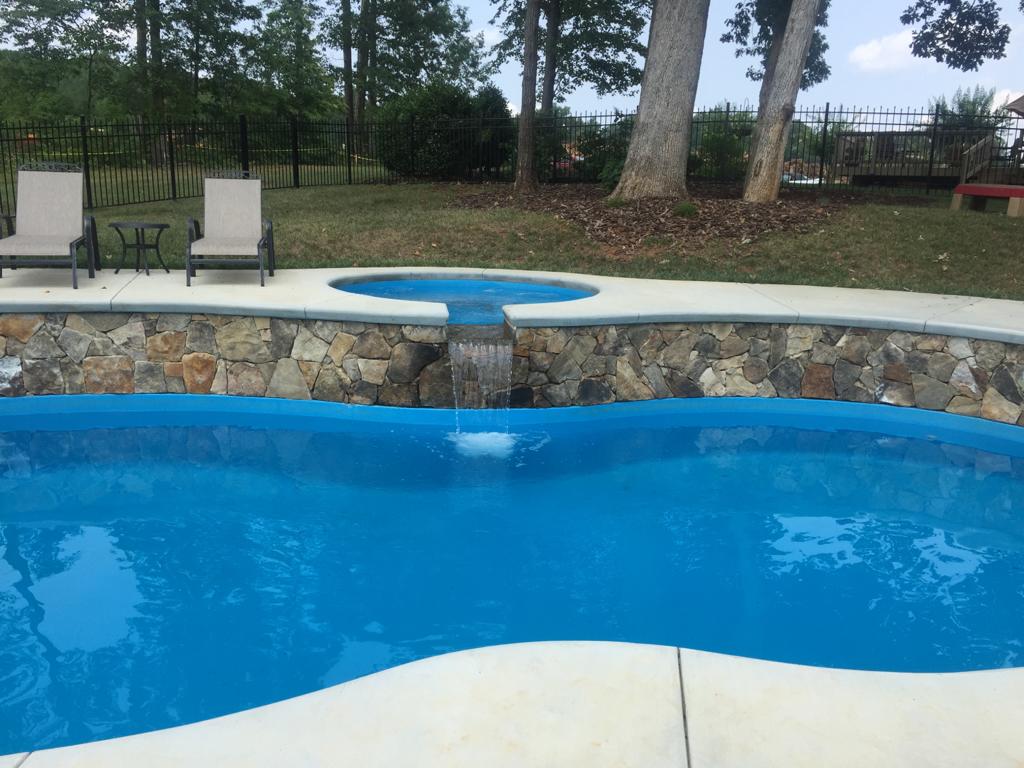 The Isle Spa Holds Up to 500 Gallons & 4-6 Bathers
Lastly, The Isle Spa holds up to 500 Gallons and can seat up to 4-6 bathers, comfortably. This spa is designed for conversing with friends and creating an intimate setting for relaxing outdoors. You can position this spa adjacent to your swimming pool – which allows guests to utilize both pool or spa as they see fit.
The Isle spa is truly designed for outdoor entertainment and will add a higher level of peace and serenity to your outdoor living space!
The Features
In conclusion, the Isle Spa is a stunning fiberglass spa that pairs exceptionally well with any of our fiberglass pool models! You'll love its classic round design, built in entry step and flat bottom layout.
In addition, the Isle Spa can be elevated above the swimming pool for a custom spillover effect. This is truly a unique spa with diverse uses. That's the key behind its success and we've had thousands of clients who've loved adding it to their homes!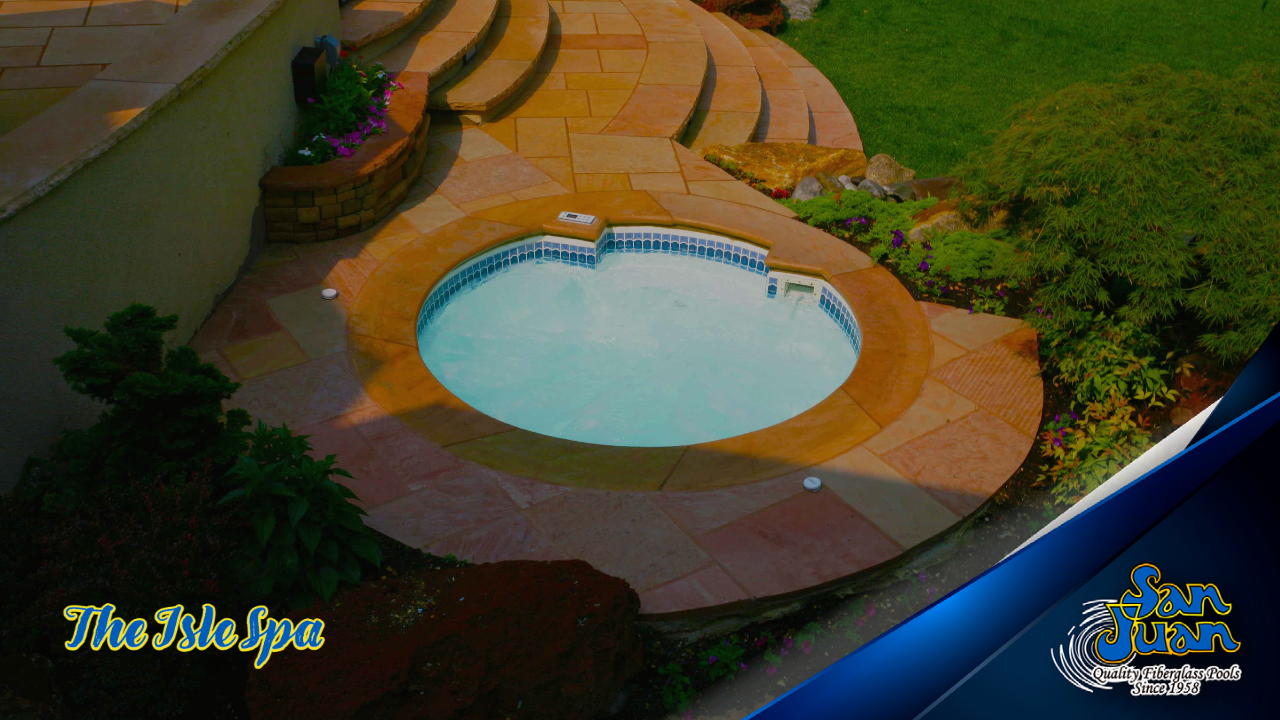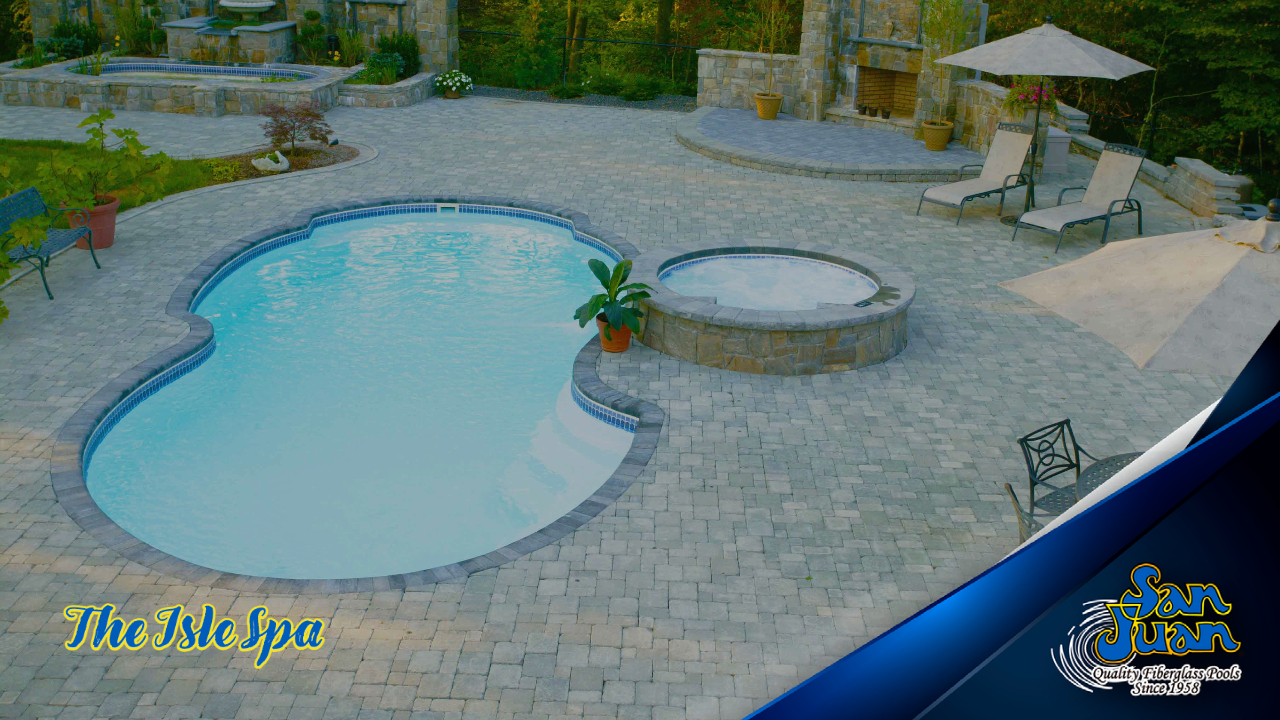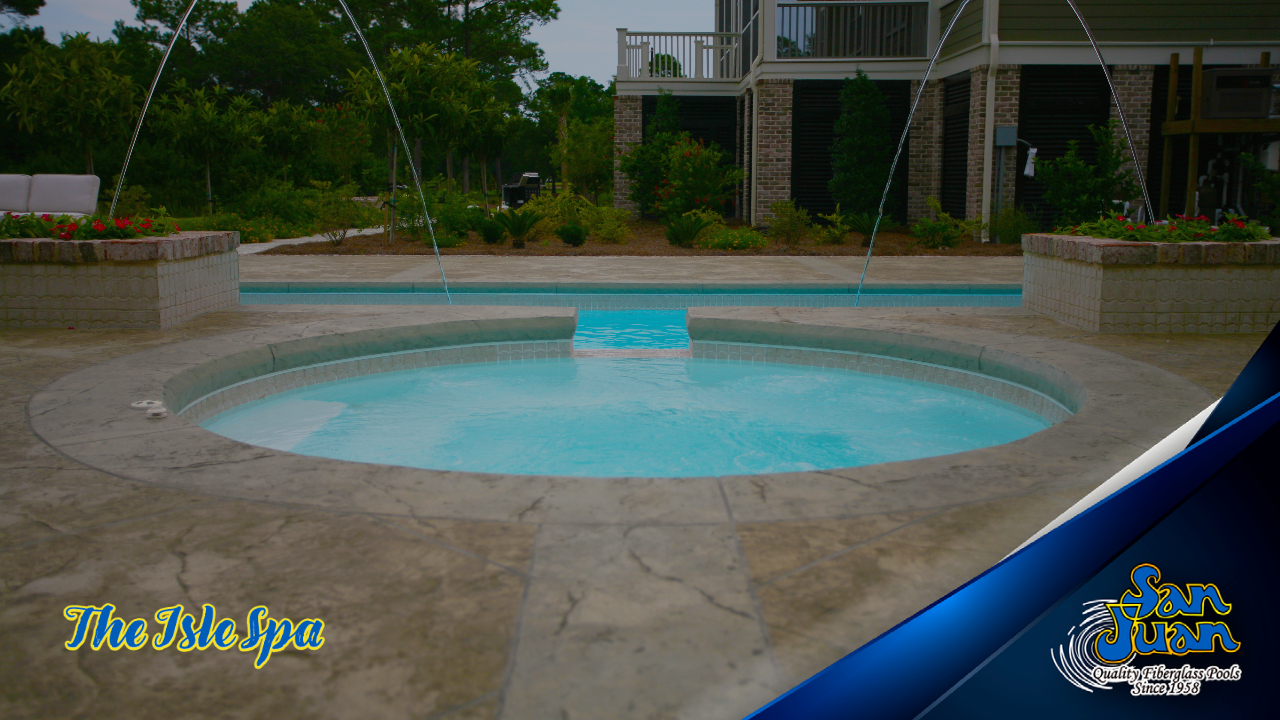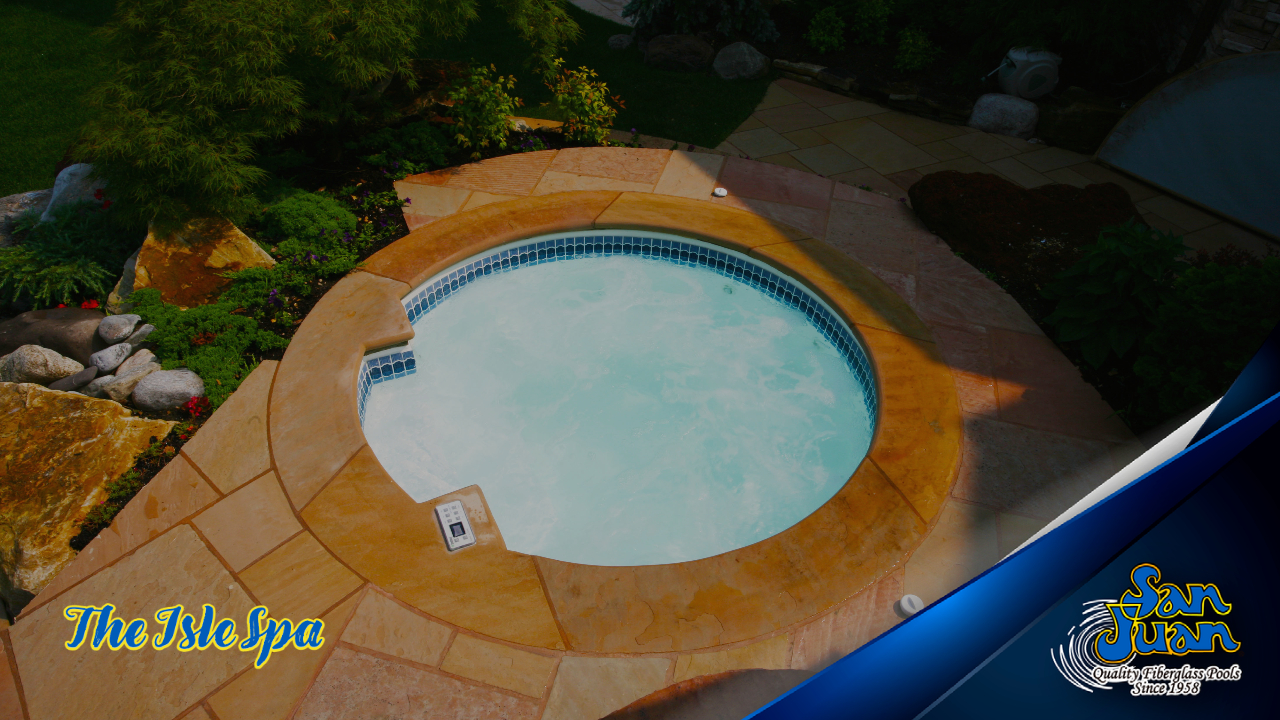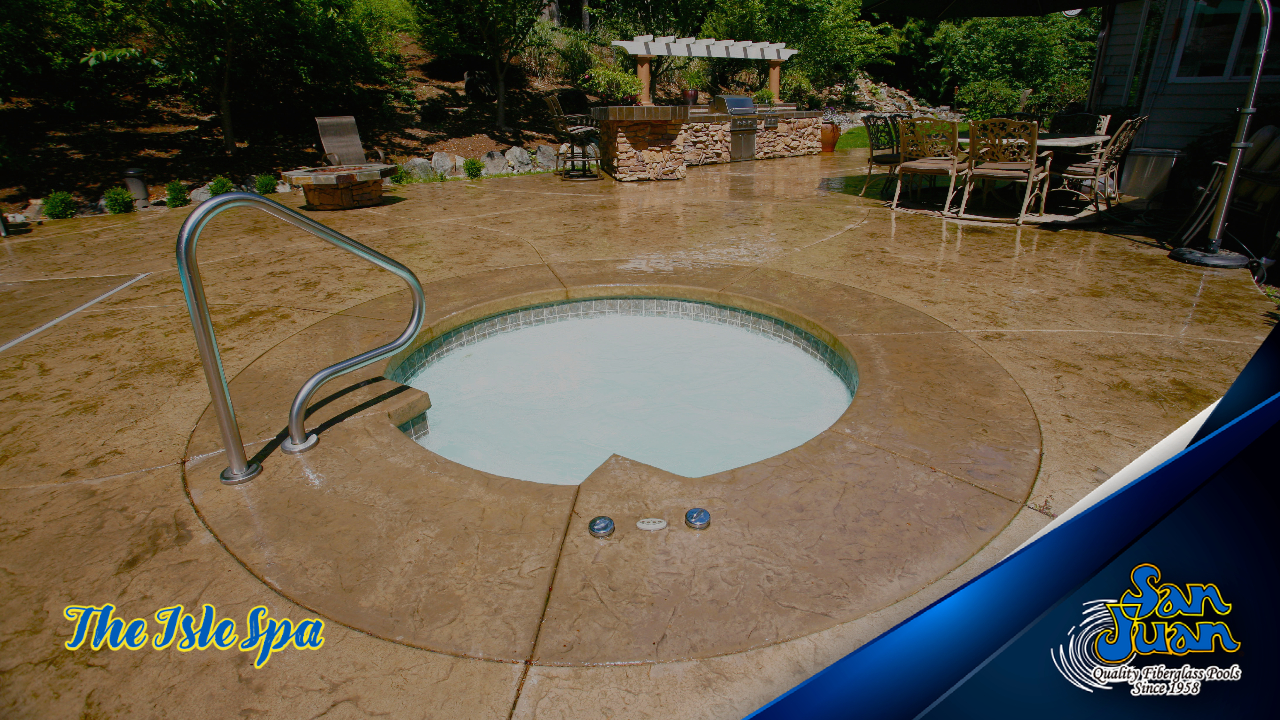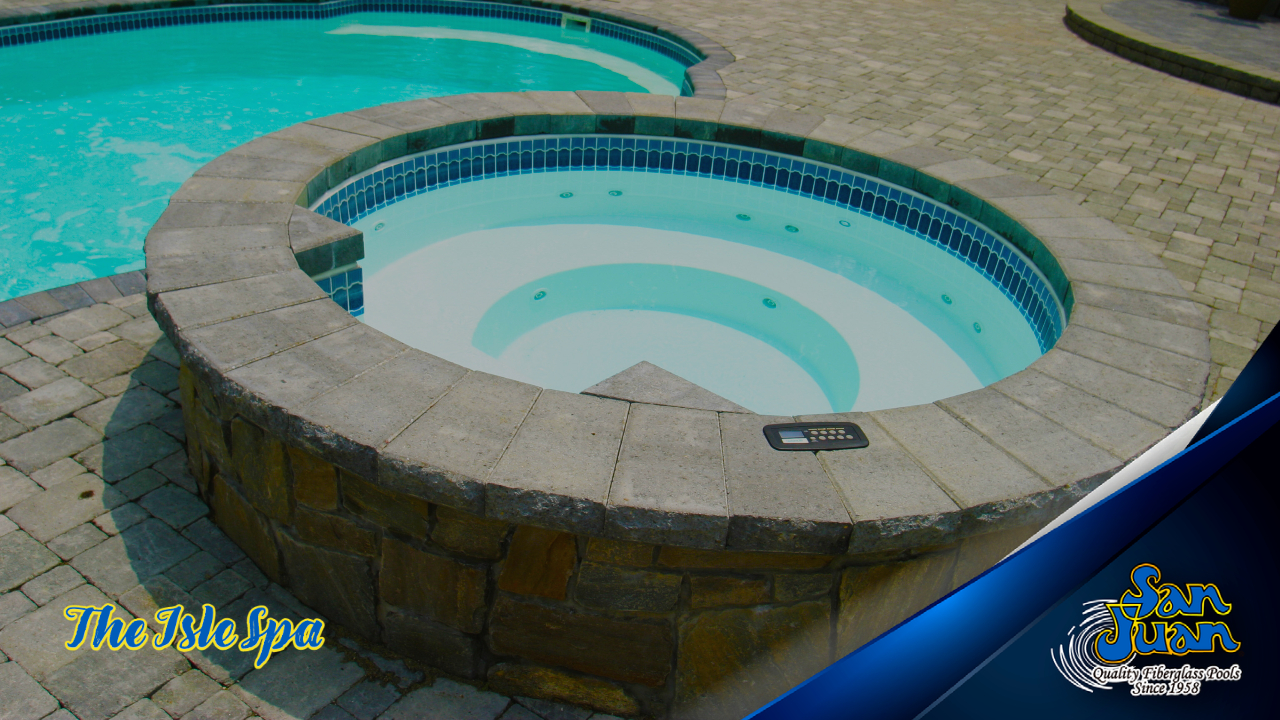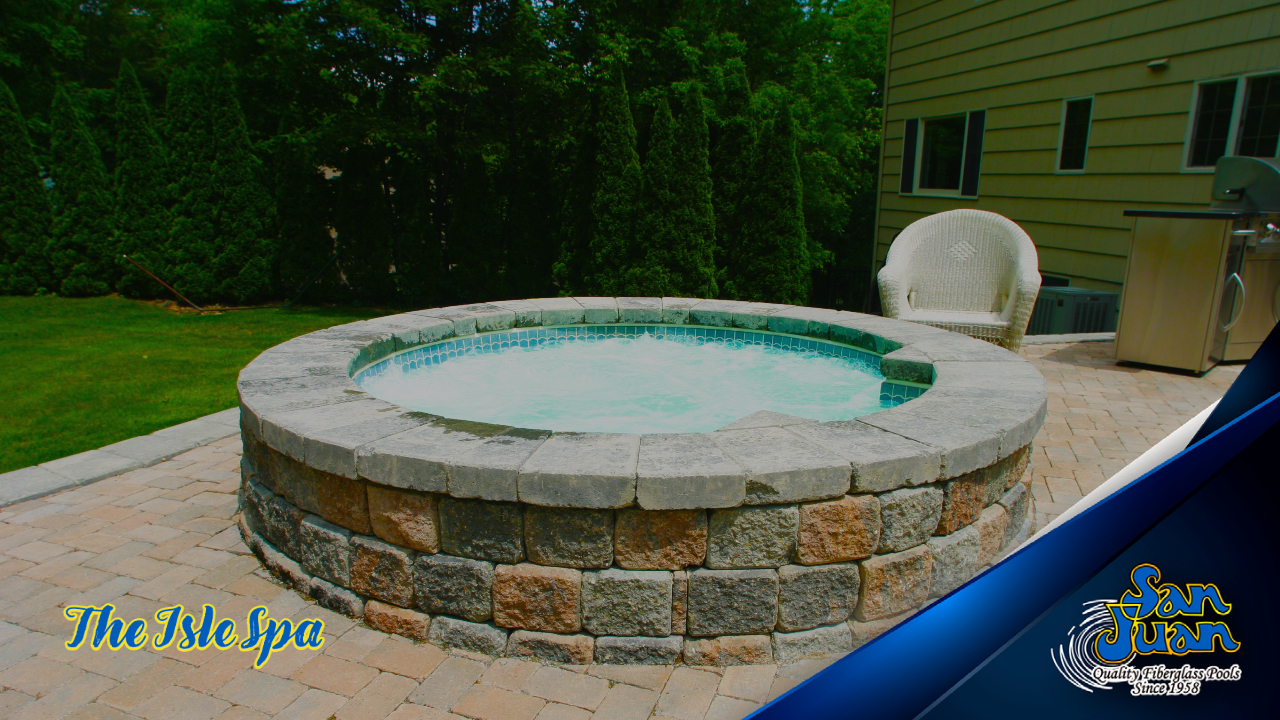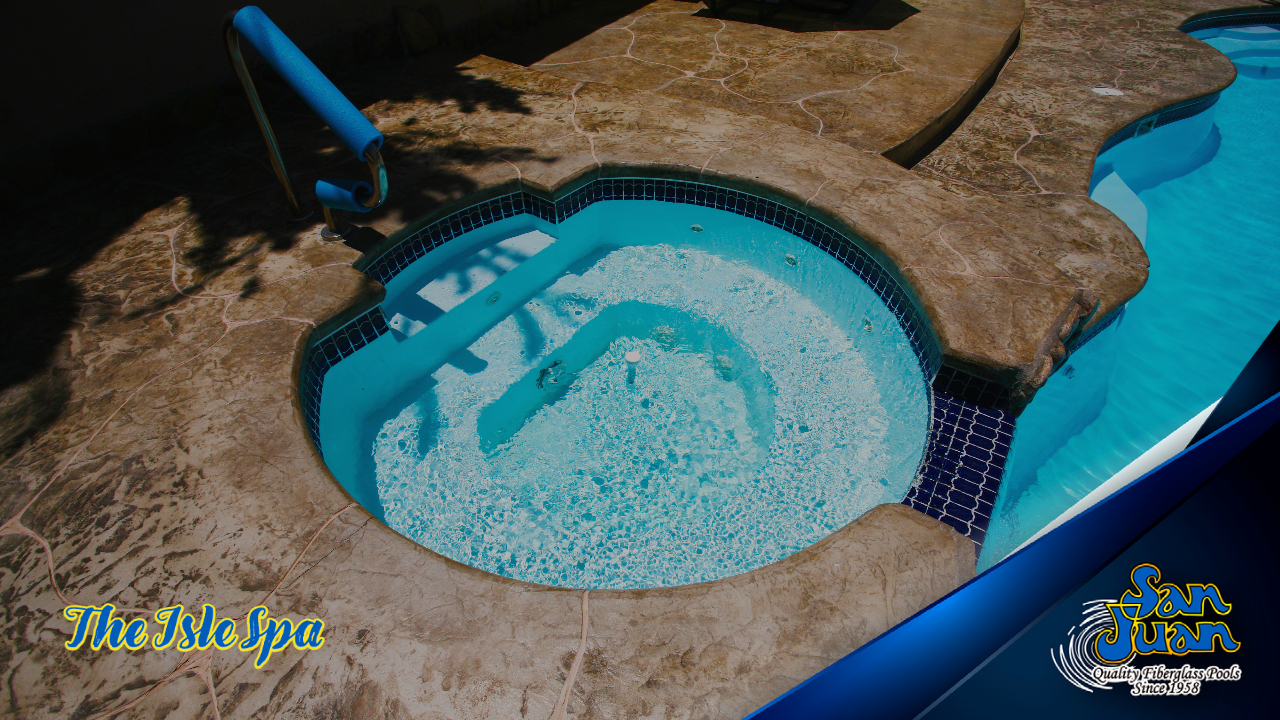 The Isle Spa – A Stunning Accent Spa for any Fiberglass Pool
The Isle Spa – A Stunning Accent Spa for any Fiberglass Pool
The Isle Spa – A Stunning Accent Spa for any Fiberglass Pool
The Isle Spa – A Stunning Accent Spa for any Fiberglass Pool
The Isle Spa – A Stunning Accent Spa for any Fiberglass Pool
The Isle Spa – A Stunning Accent Spa for any Fiberglass Pool
The Isle Spa – A Stunning Accent Spa for any Fiberglass Pool
The Isle Spa – A Stunning Accent Spa for any Fiberglass Pool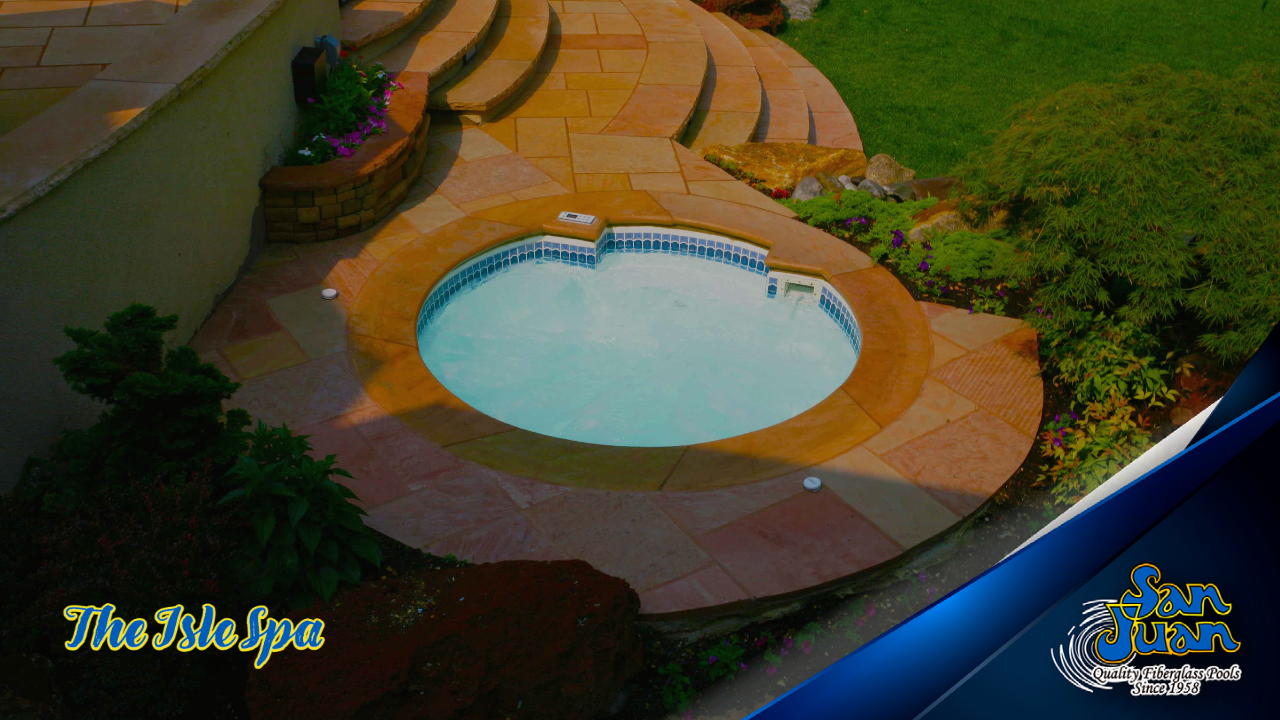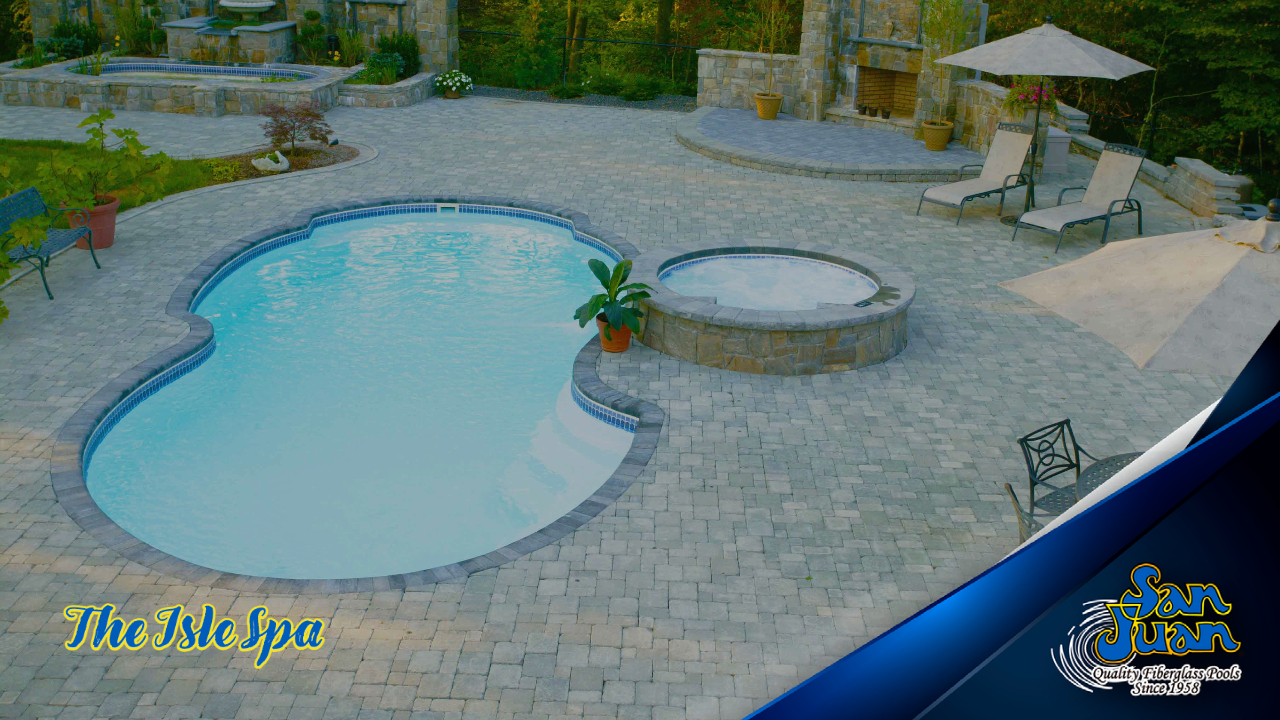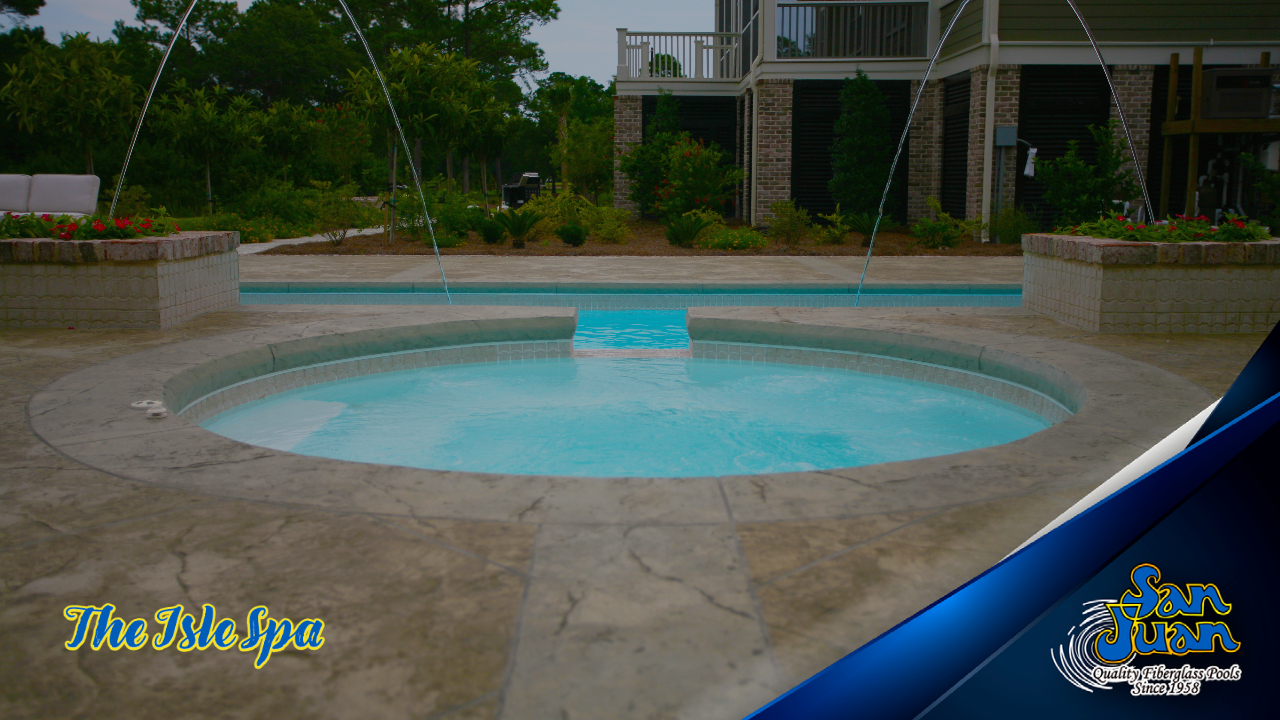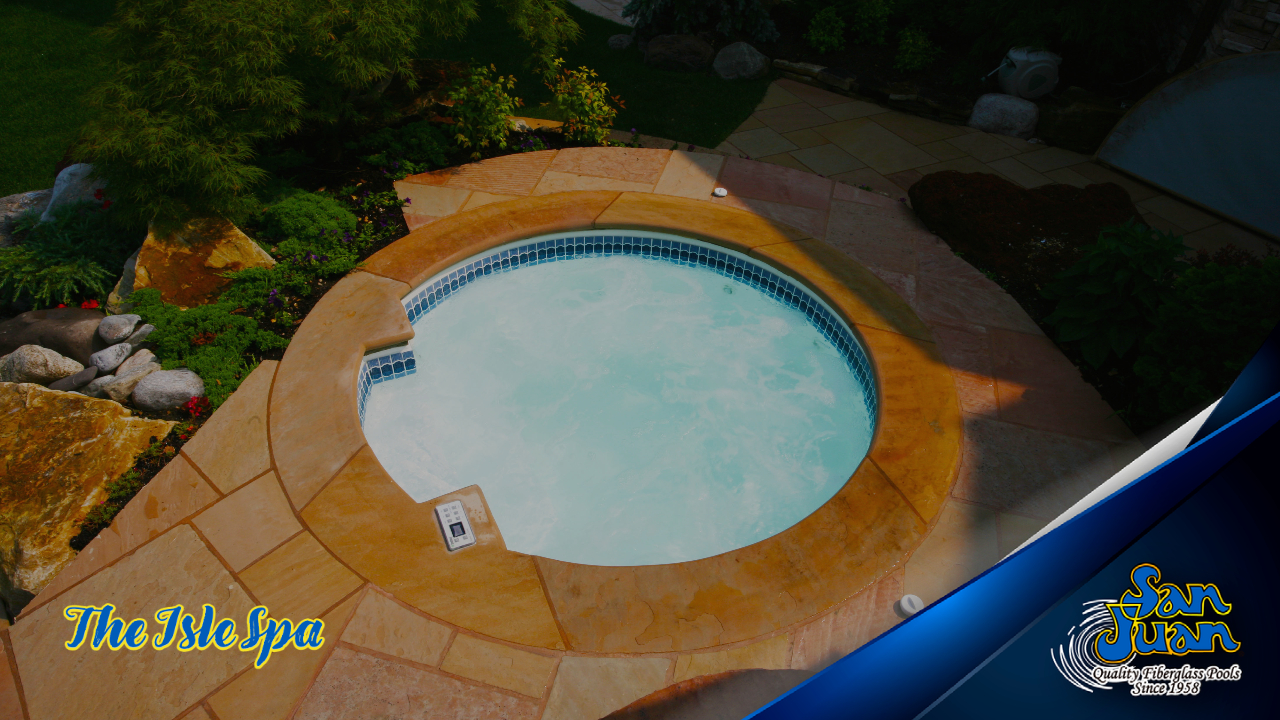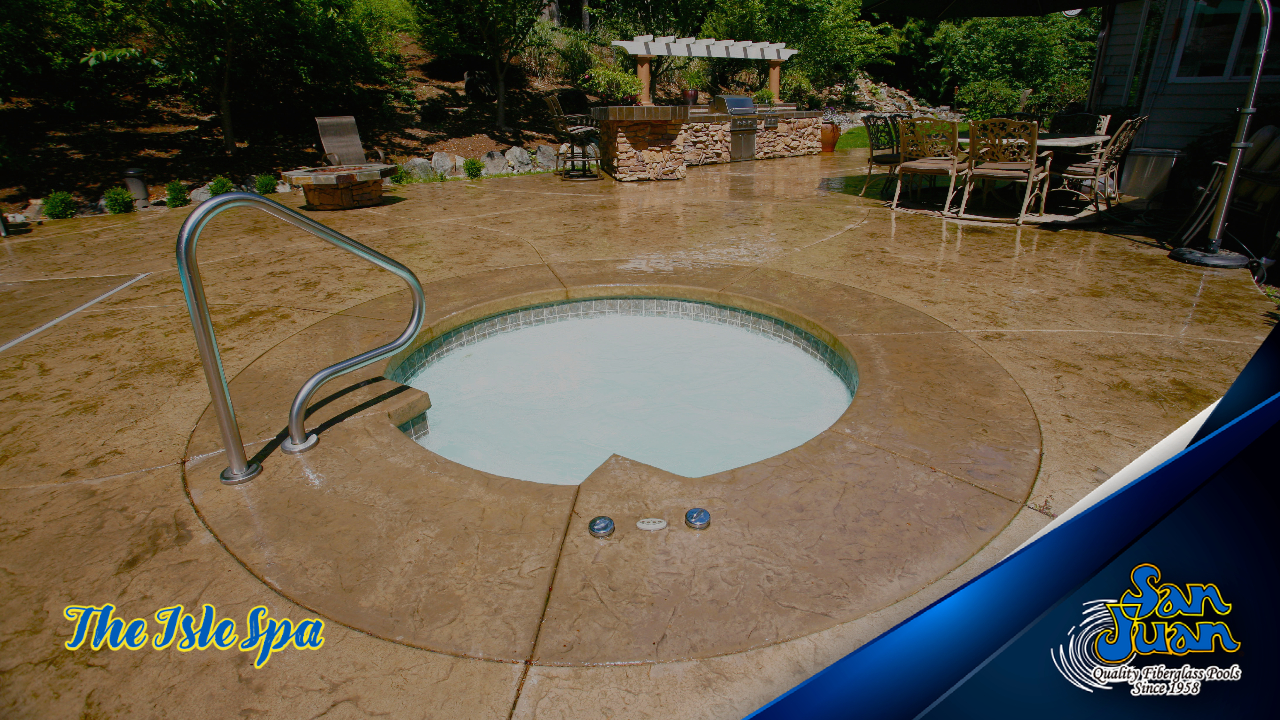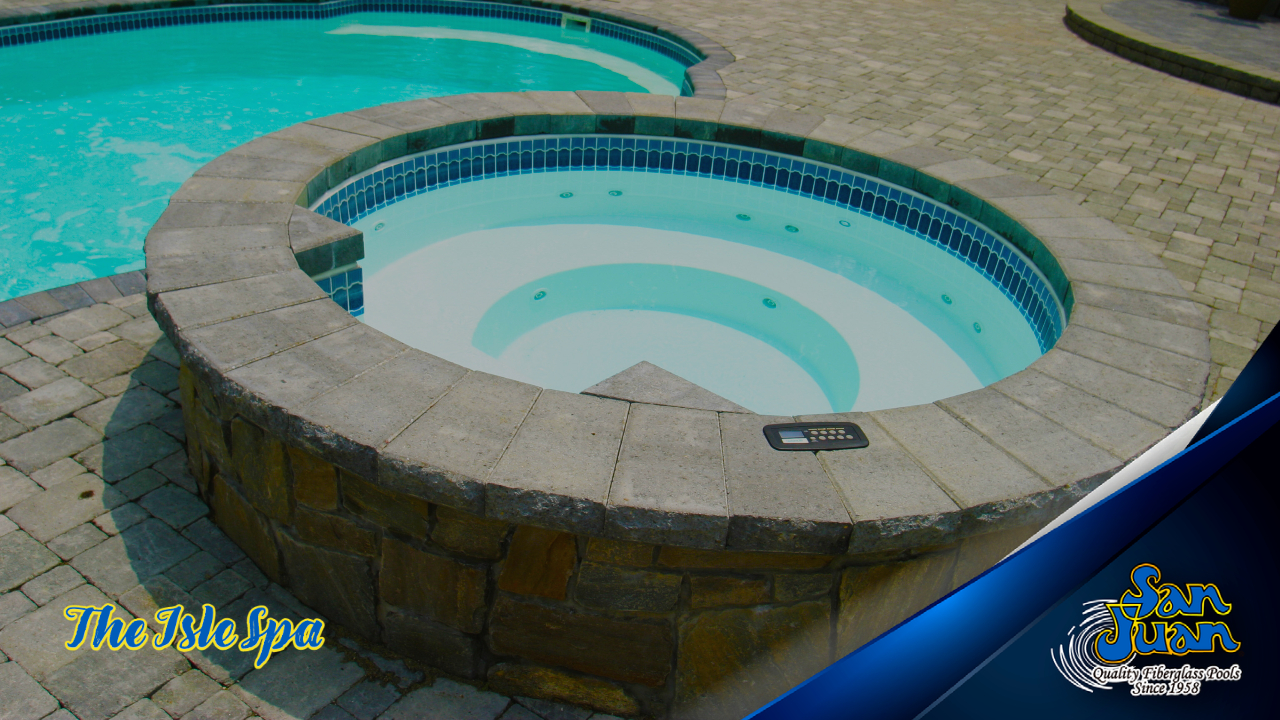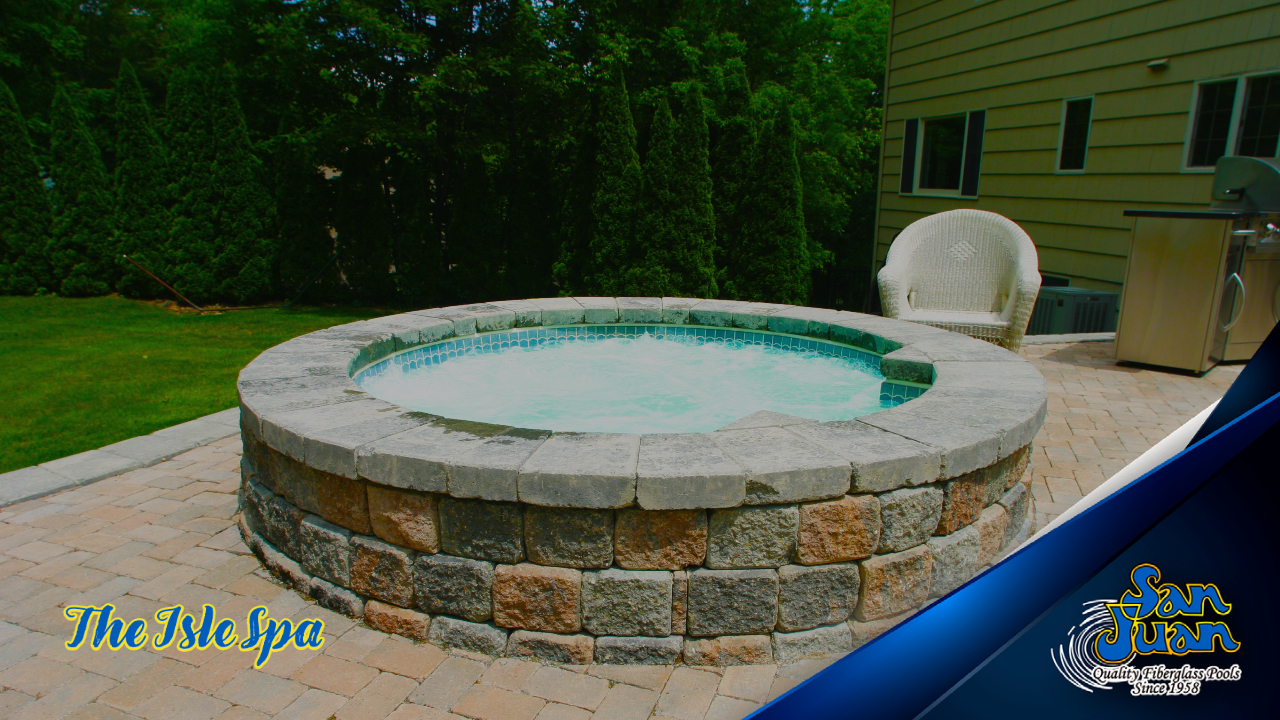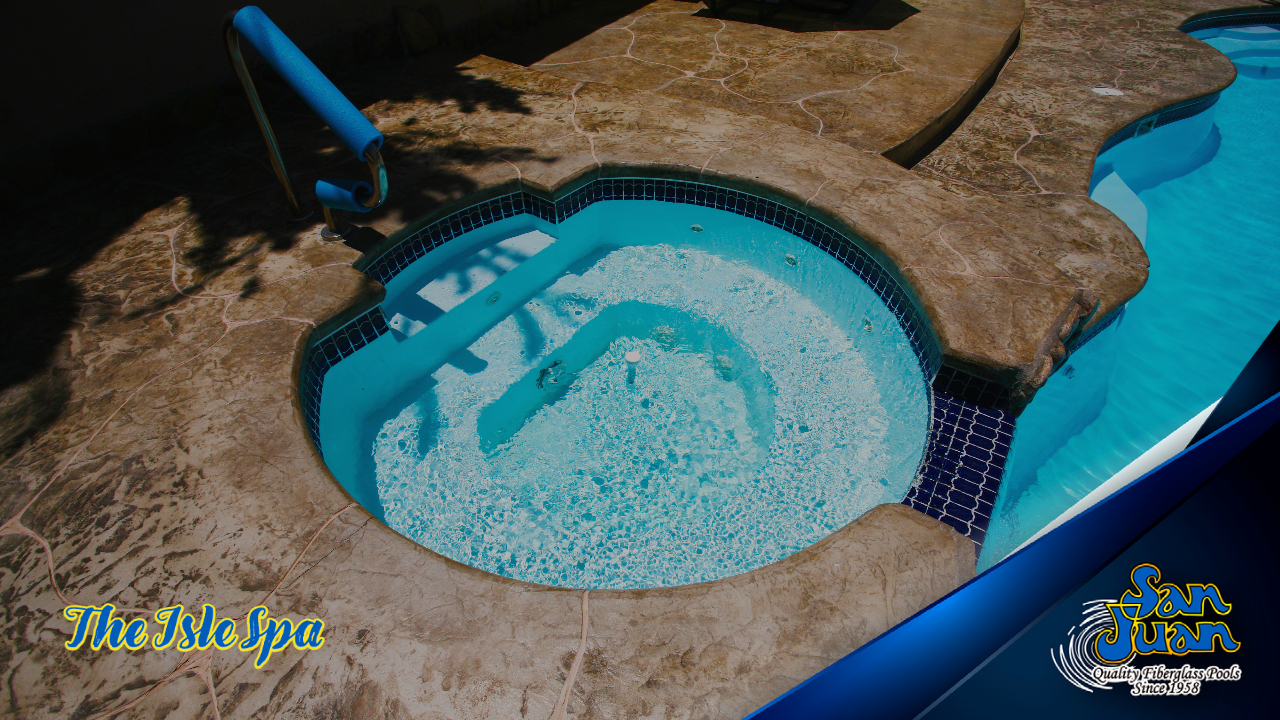 The Spa Specs
Width: 8′ O.D.

(7′ 1″ I.D.)

Length: 8′ O.D.

(7′ 1″ I.D.)

Depth: 3′
Surface Area: 38 SQFT
Volume: 500 Gallons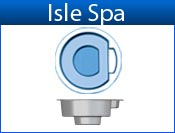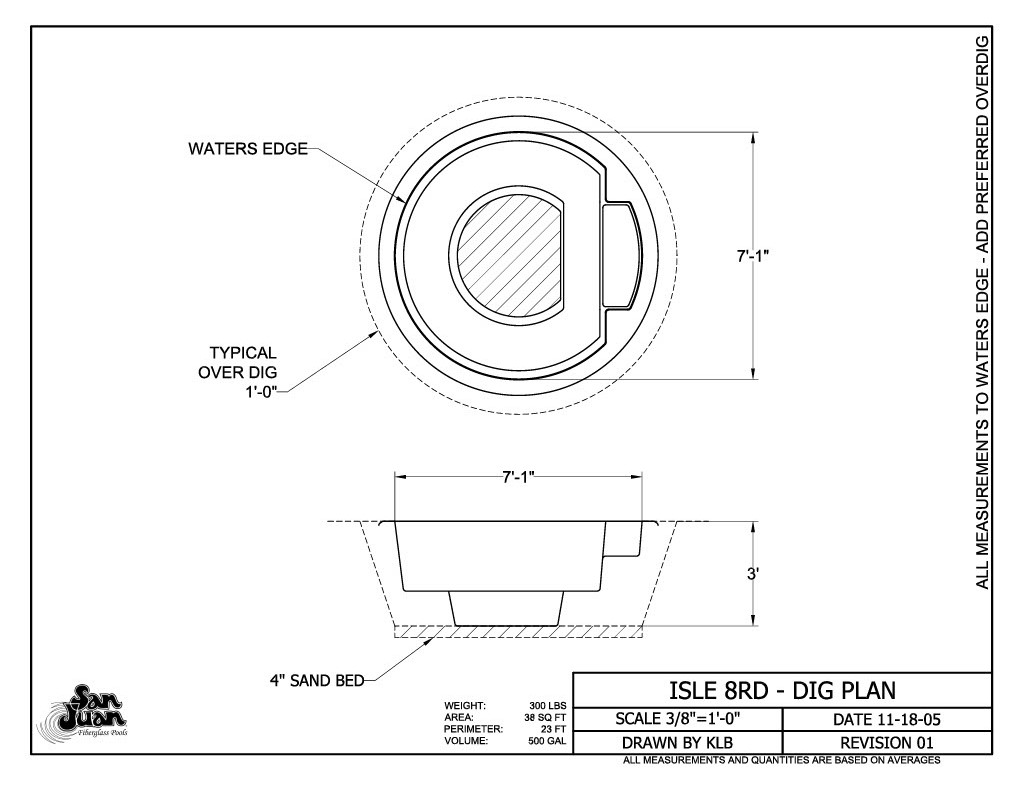 Connect with San Juan Fiberglass Pools online:
Visit the San Juan Fiberglass Pools WEBSITE: https://bit.ly/SJPWebSite
Visit the San Juan Fiberglass Pools GMB: https://bit.ly/SJPGoogleMyBusiness
Like San Juan Fiberglass Pools on FACEBOOK: https://bit.ly/SJPFacebook
Follow San Juan Fiberglass Pools on TWITTER: https://bit.ly/SJPTwitter
Review Us On Google: https://bit.ly/SJPGoogleReviews
Google Maps: https://bit.ly/SJPMaps
Google Search: https://bit.ly/SJPGoogleSearch