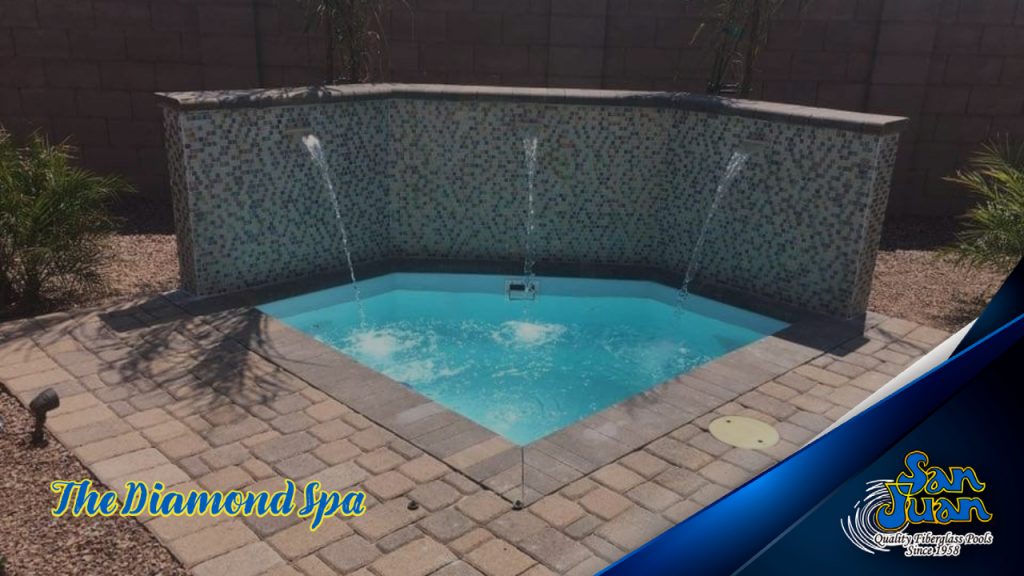 The Spa Specs
Width: 8′ O.D. (7′ 3″ I.D.)
Length: 8′ O.D. (9′ 9.375″ I.D.)
Depth: 2′ 11″
Surface Area: 42 SQFT
Volume: 450 Gallons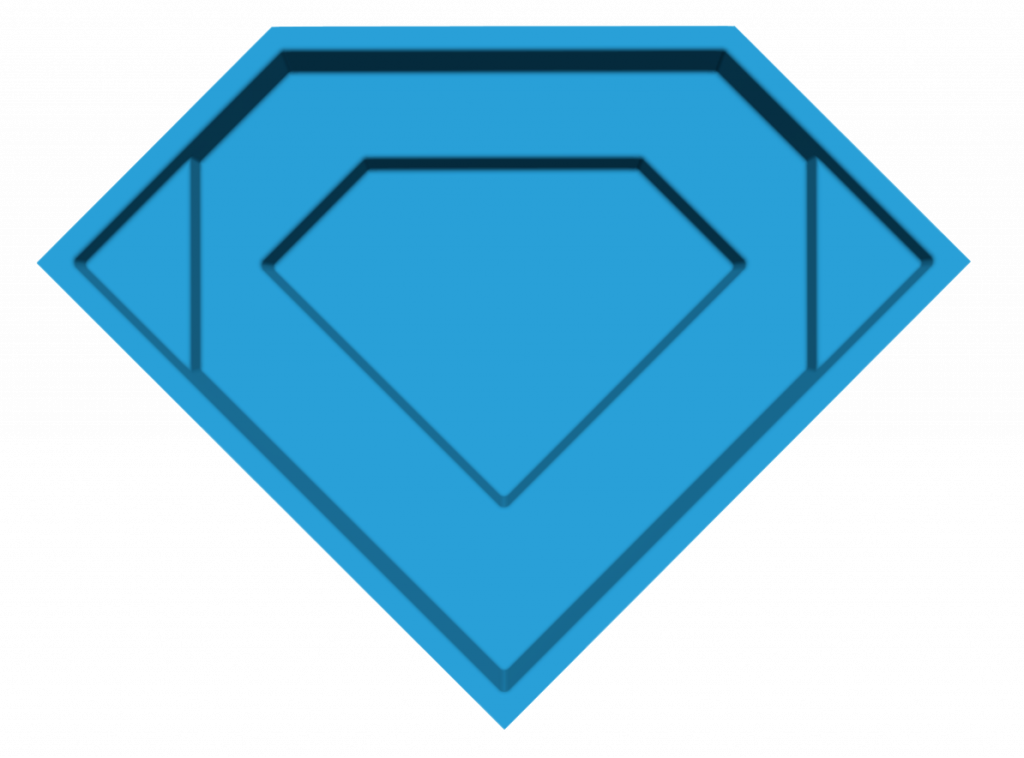 Say "I Love You" With The Diamond Spa
Show the ones you truly love that you care about them by purchasing the Diamond Spa for your home. Although you might not be starring in the next Jarred commercial with diamond-shaped outdoor features – you're still giving them a gift that keeps on giving!
This beautiful fiberglass spa adds personality and ambiance to any outdoor living space. This gorgeous spa (as you can tell by the name) is shaped like a Diamond with sharp, cutting corners. We added some flair to this spa for the sake of our clients who imagine adding some personal touch to their outdoor designs.
In addition, the diamond shape actually provides an interesting seating arrangement. Guest are now center facing but with distinct placement based on bench length for each side.
Shallow Spa with 2′ 11″ Maximum Depth
In addition to its 14-Carat appearance, the Diamond Spa is extremely safe and comfortable for practically every swimmer. With a maximum depth of only 2′ 11″ – it's both safe and fun!
In addition to it's shallow end, the Diamond Spa includes a flat bottom layout and a dual set of entry steps. You're guests will enjoy being able to enter and exit the spa from opposing corners – another great selling feature that makes this quaint spa so unique!
The Diamond Spa: Enough Seating for 4-6 Bathers
Lastly, what would the Diamond Spa be without ample seating for your guests? With a compact length & width, it provides up to 42 SQFT of Surface Area. It will easily hold up to 4-6 bathers and allow for you to entertain for outdoor events, cookouts, and much more!
The Features
If you're looking for a unique spa to match your fun design ideas, the Diamond Spa is perfect for you! You'll love the flair it adds to your backyard as well as the amount of seating it provides for you and your guests!
This spa provides a maximum depth of only 2′ 11″. It also contains a dual set of entry steps for bather comfort and a flat bottom layout. We suggest pairing this elegant spa with some LED lighting for added allure and to truly make this brilliant spa shine!