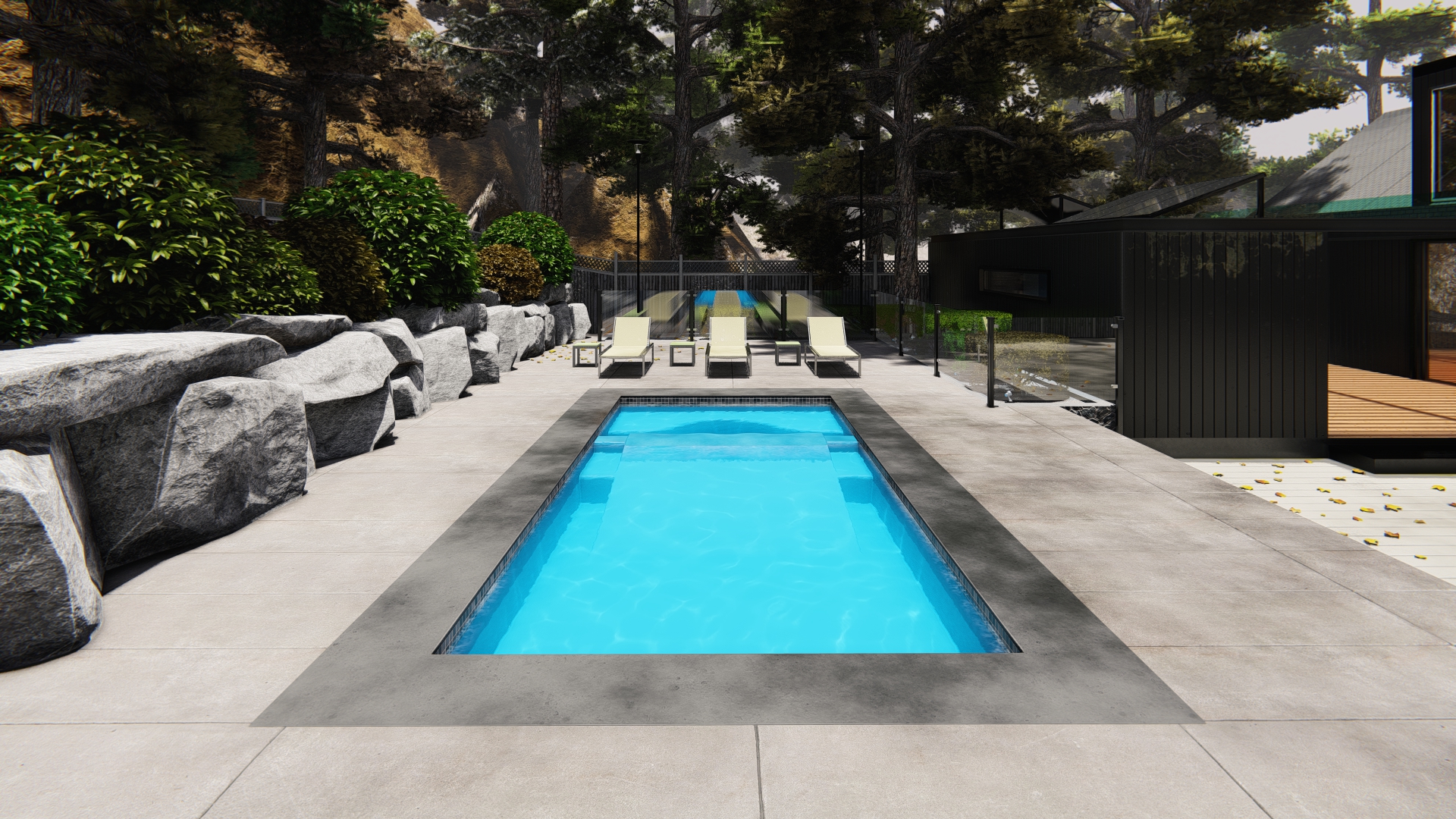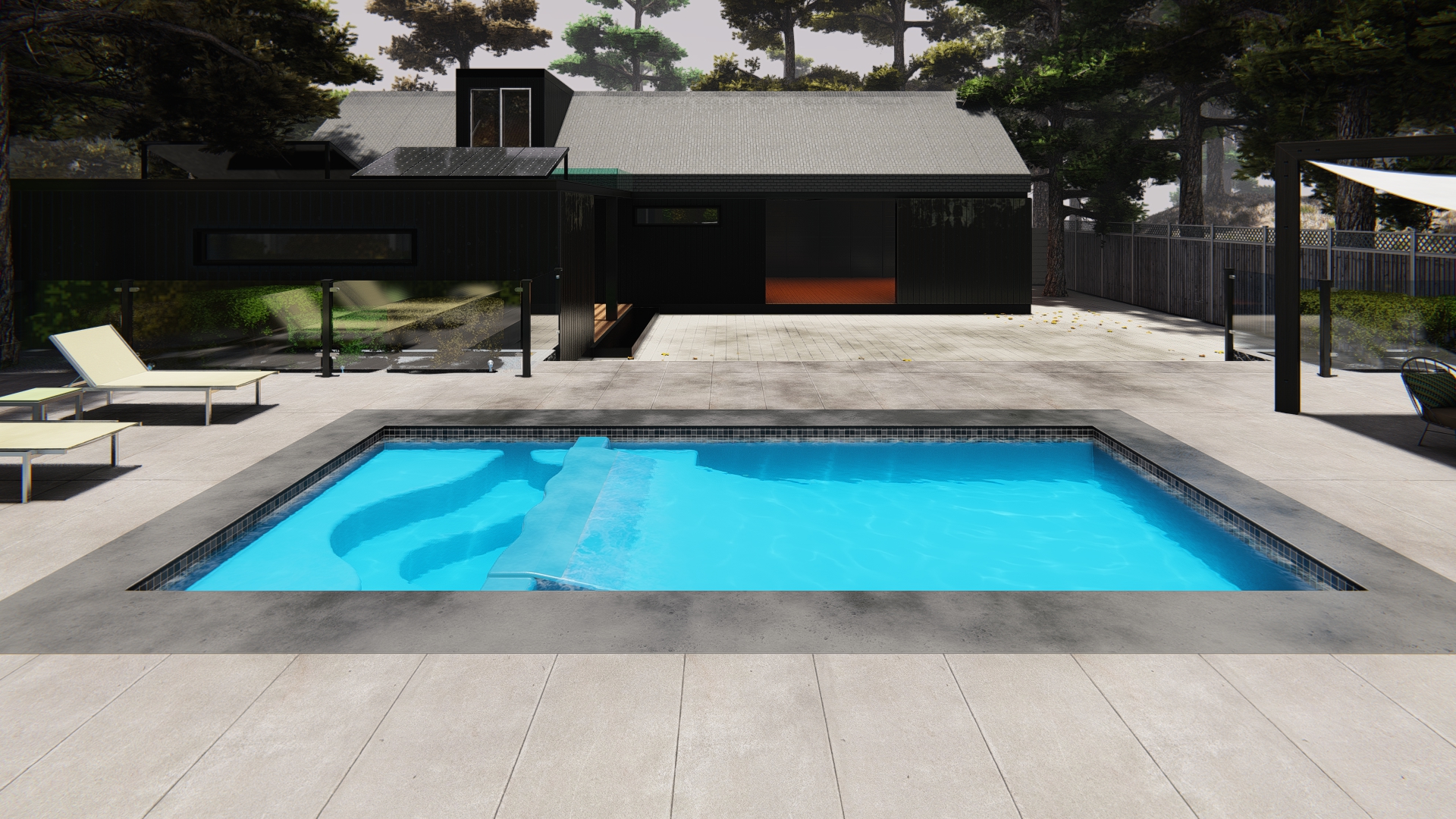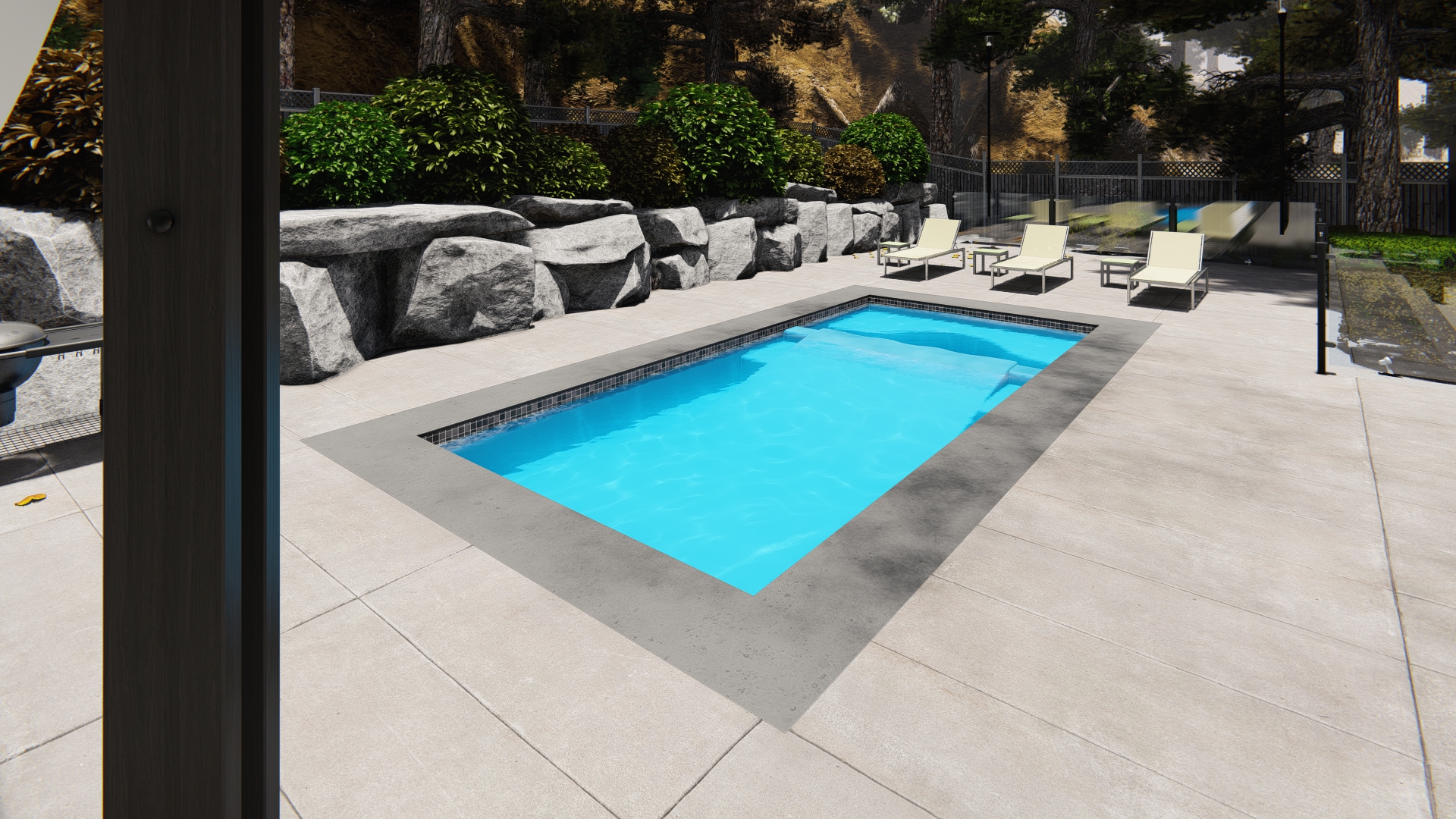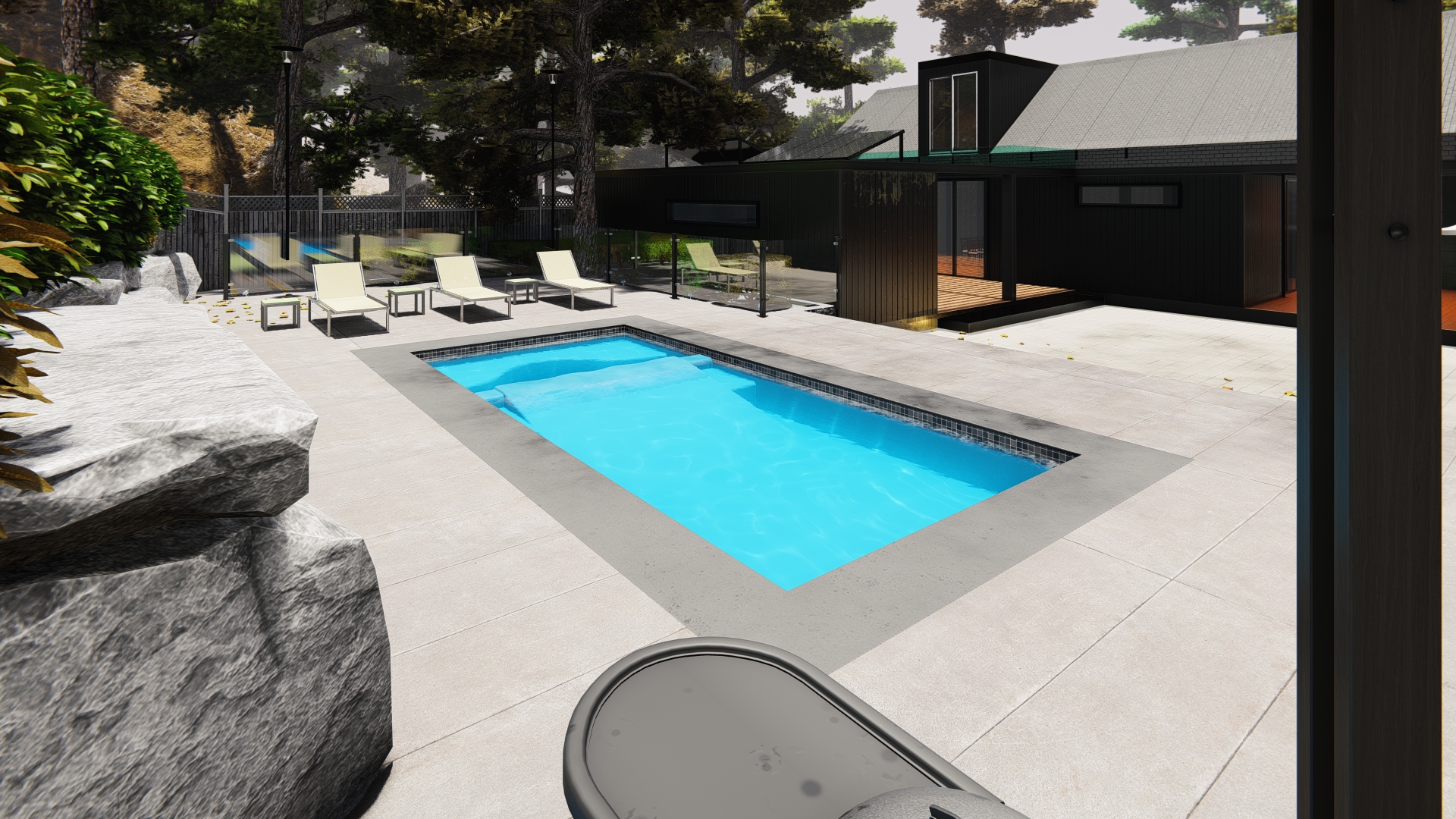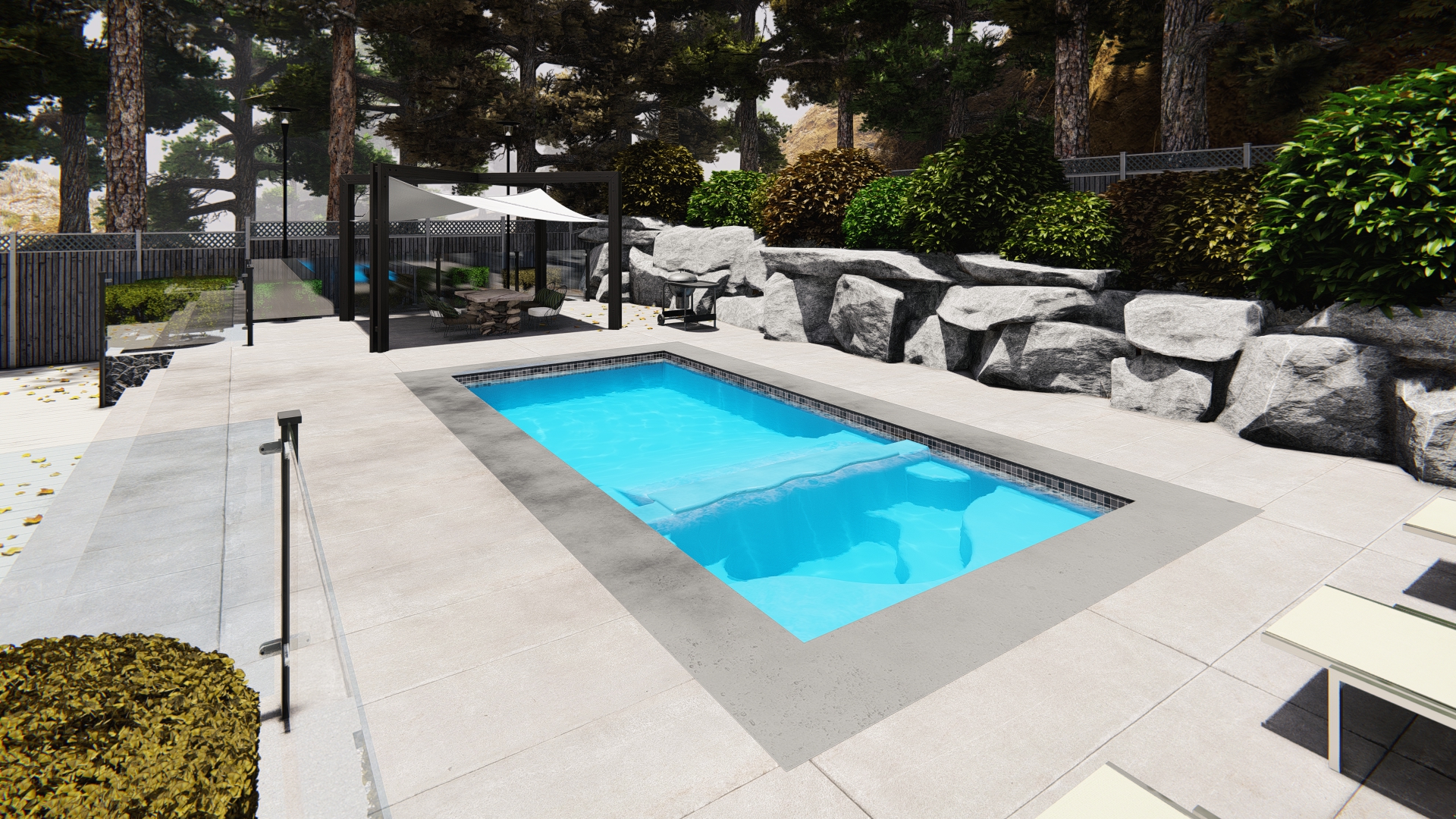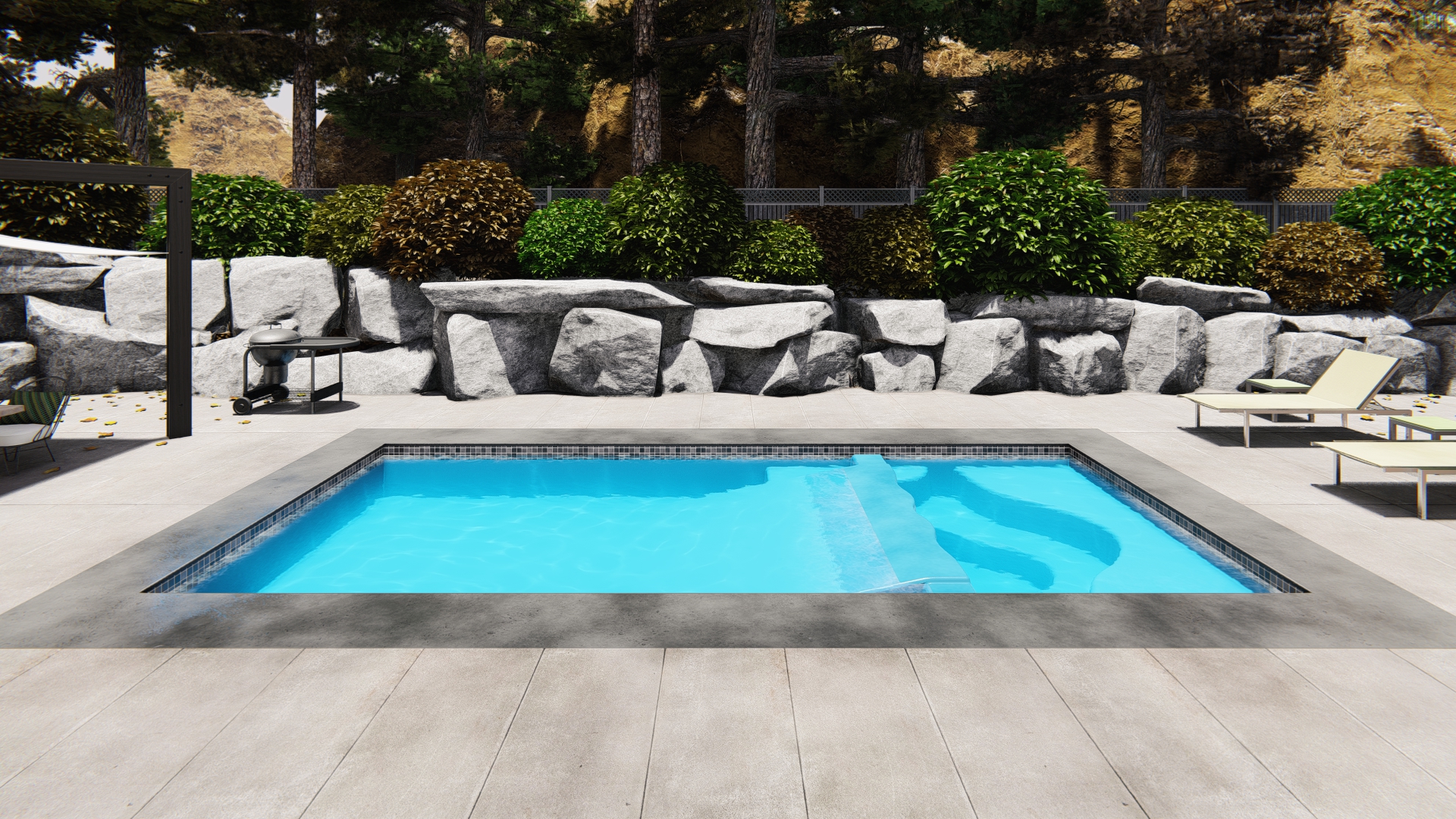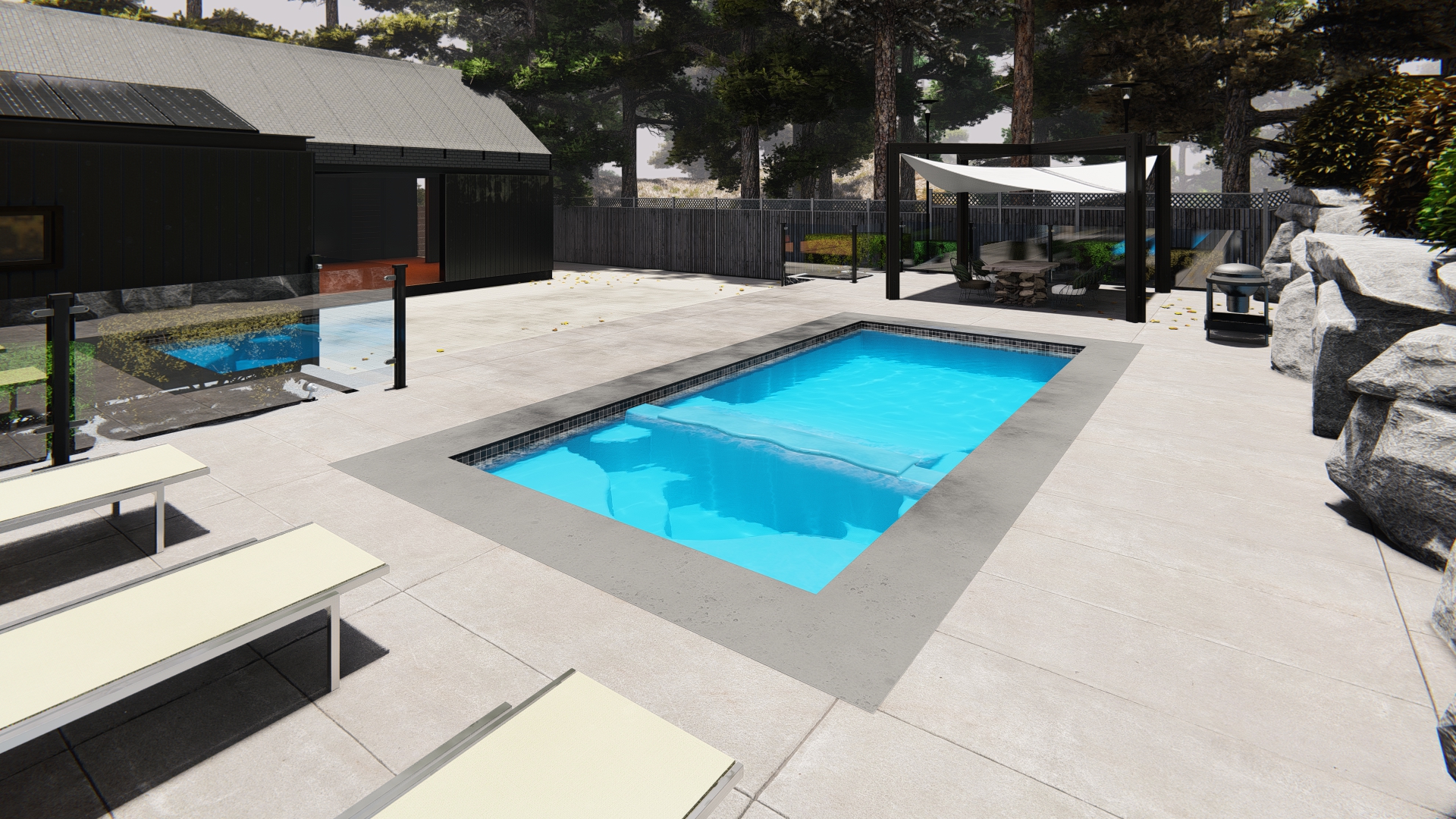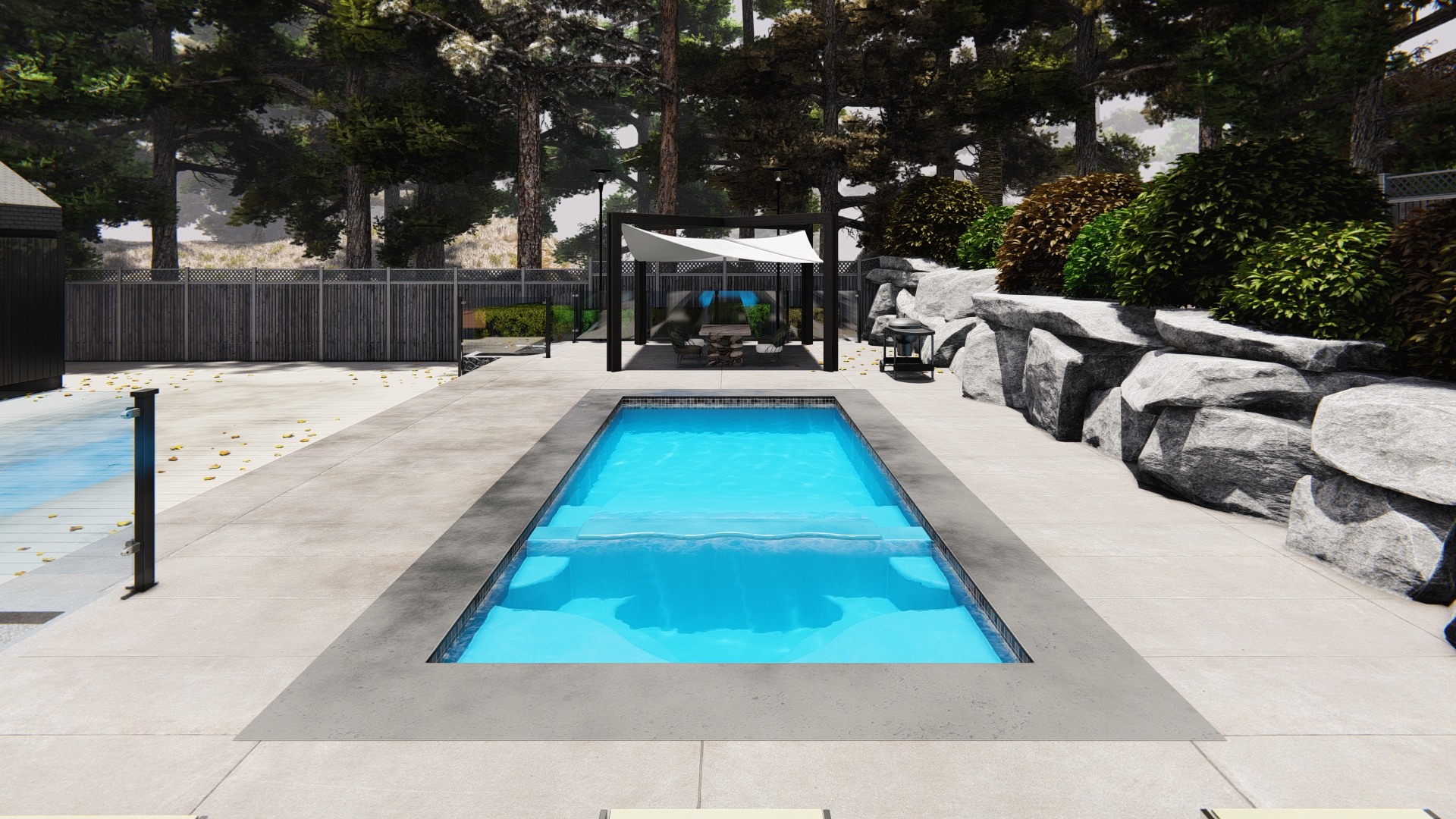 BAJA_BEACH_INGROUND_FRONT GLASS
BAJA_BEACH_INGROUND_LEFT SIDE
BAJA_BEACH_INGROUND_NORTHEAST
BAJA_BEACH_INGROUND_NORTHWEST (2)
BAJA_BEACH_INGROUND_NORTHWEST
BAJA_BEACH_INGROUND_RIGHT SIDE
BAJA_BEACH_INGROUND_SOUTHWEST
BAJA_BEACH_INGROUND_TOP VIEW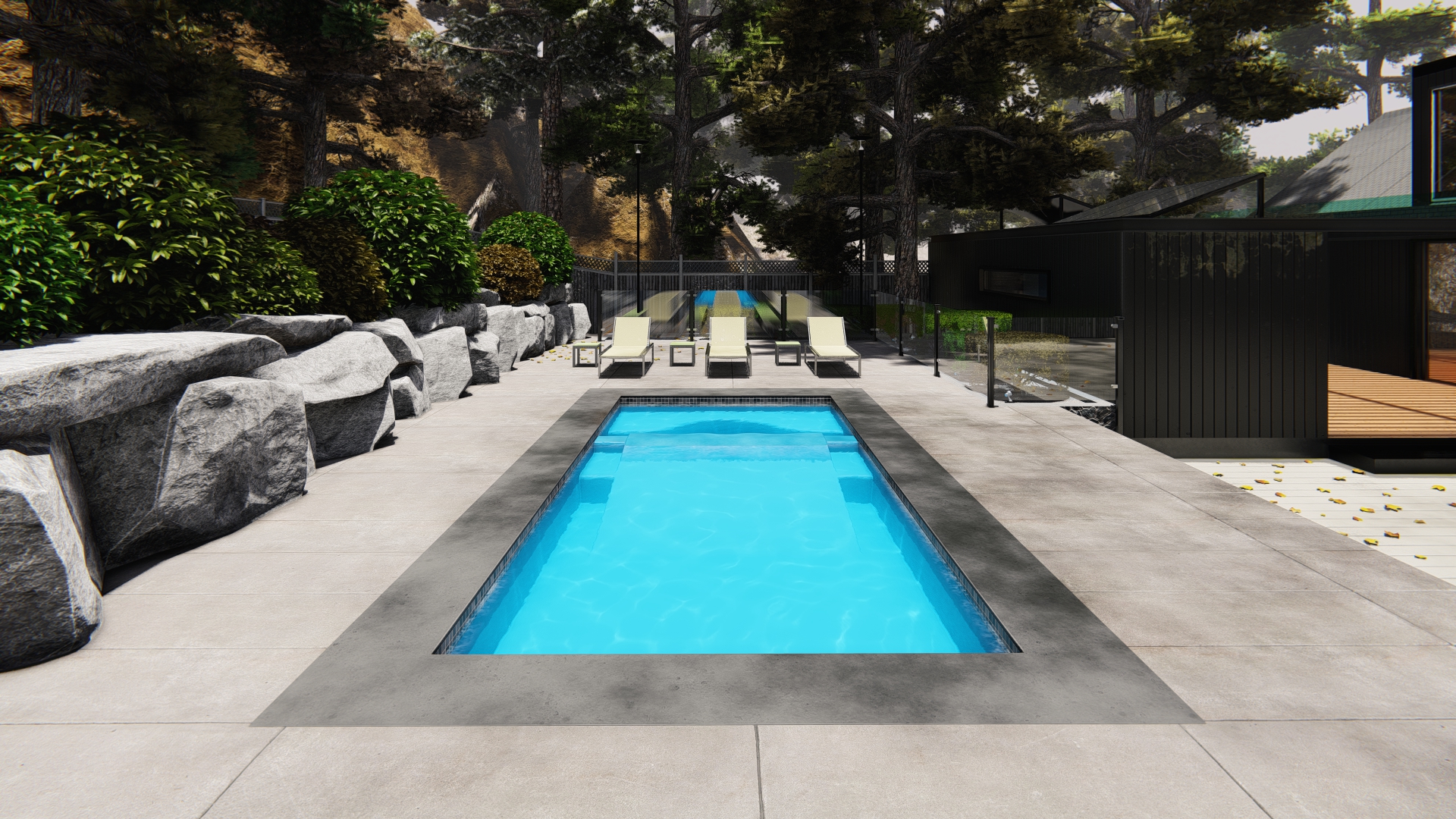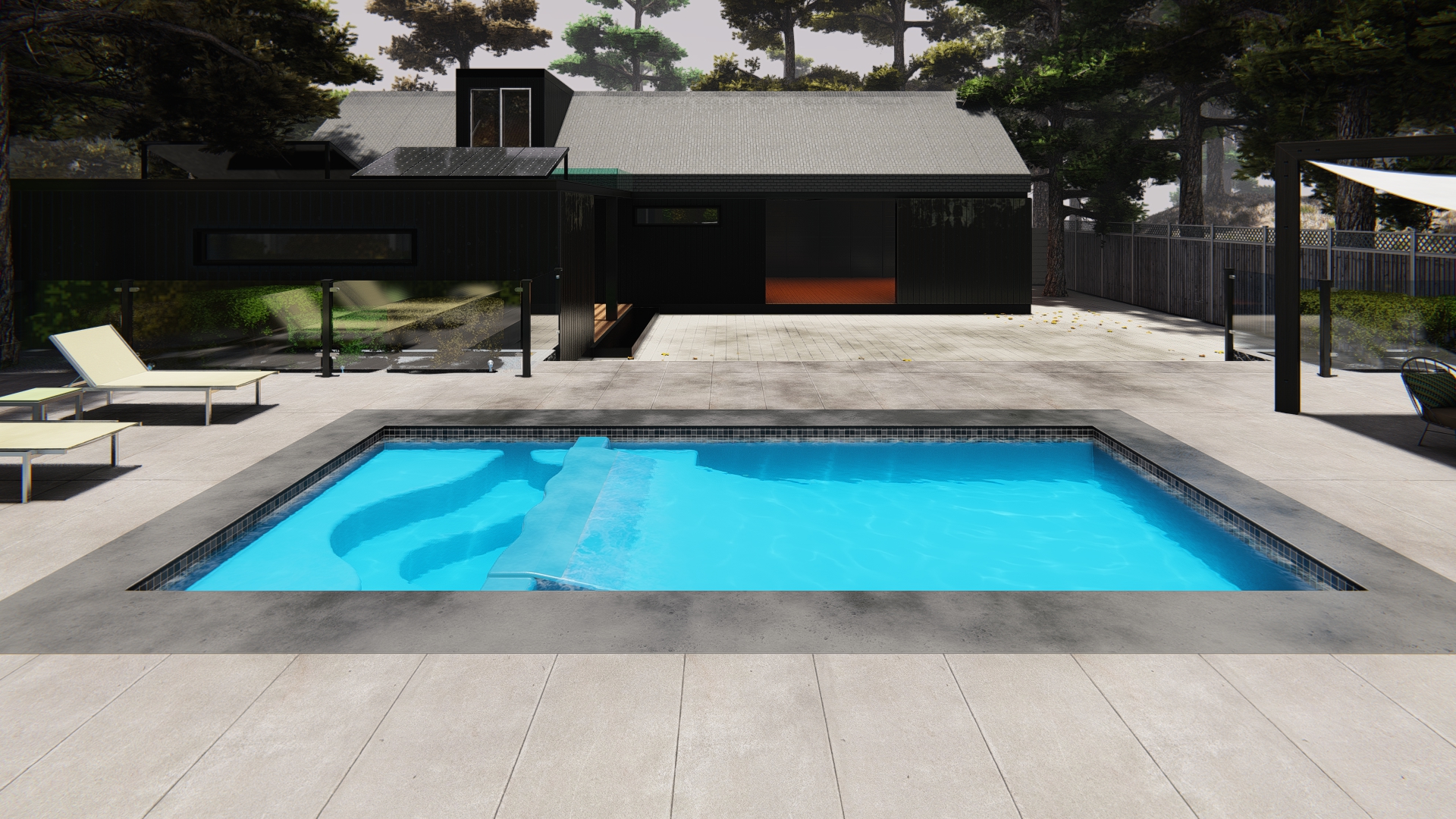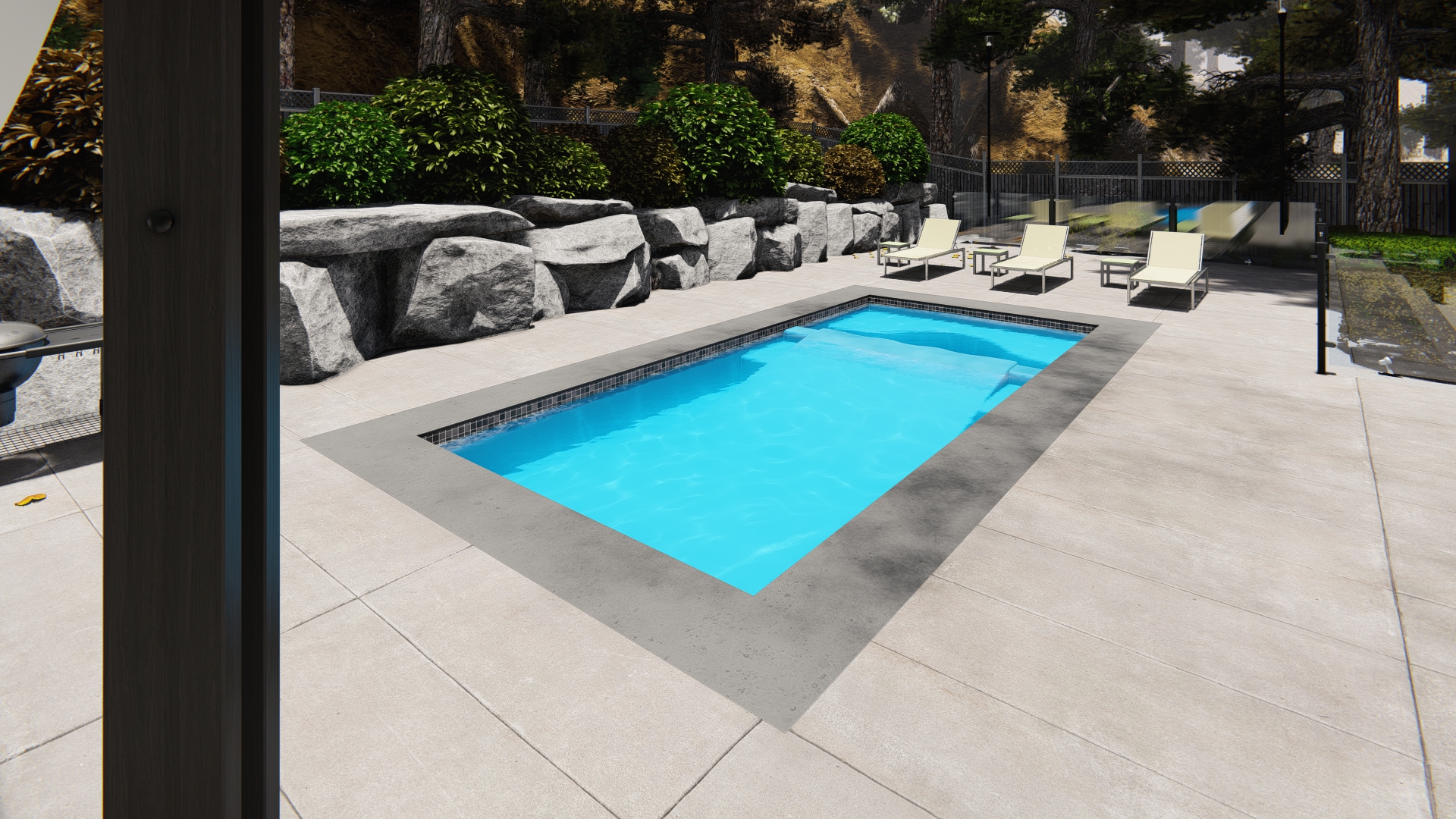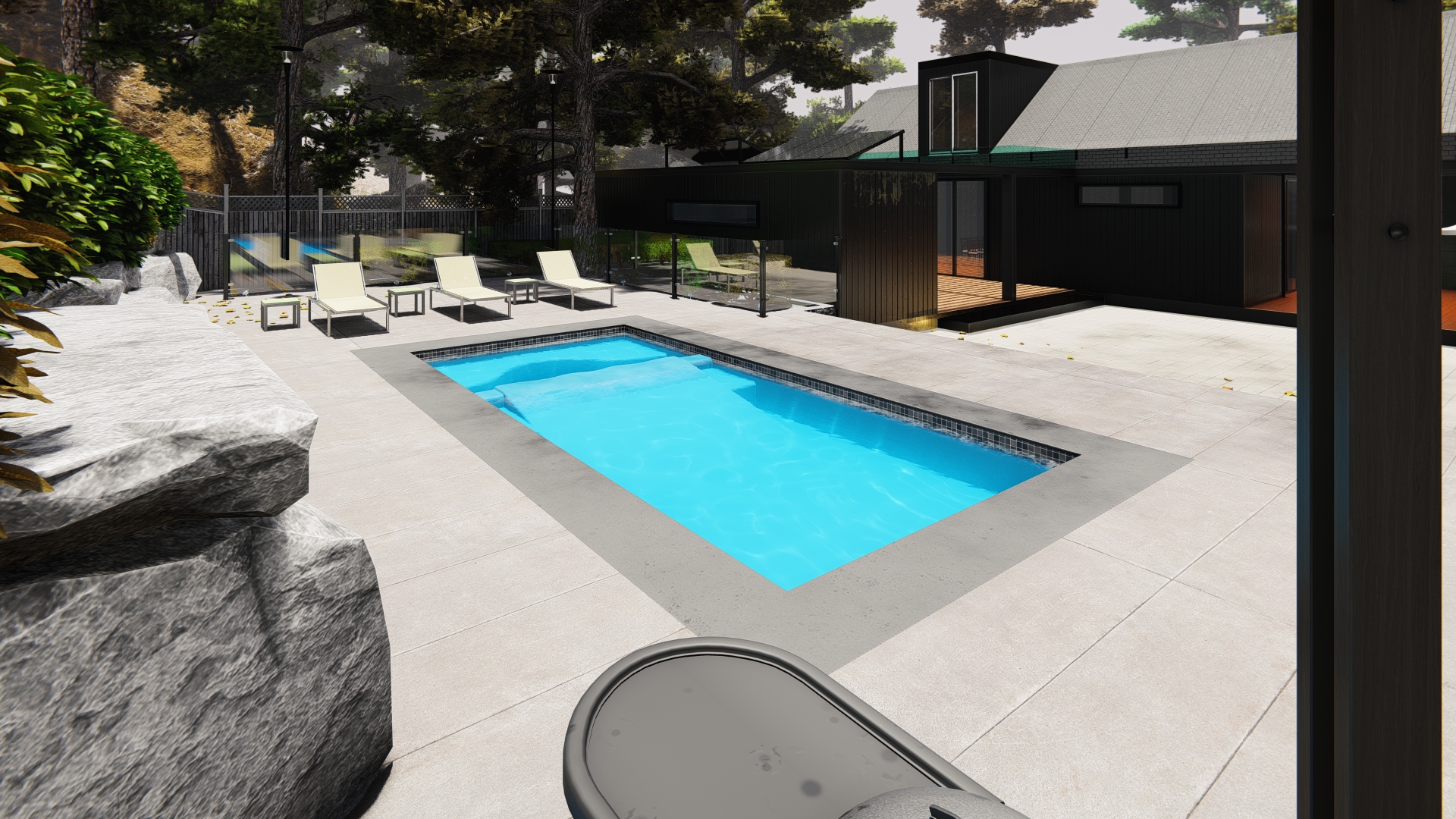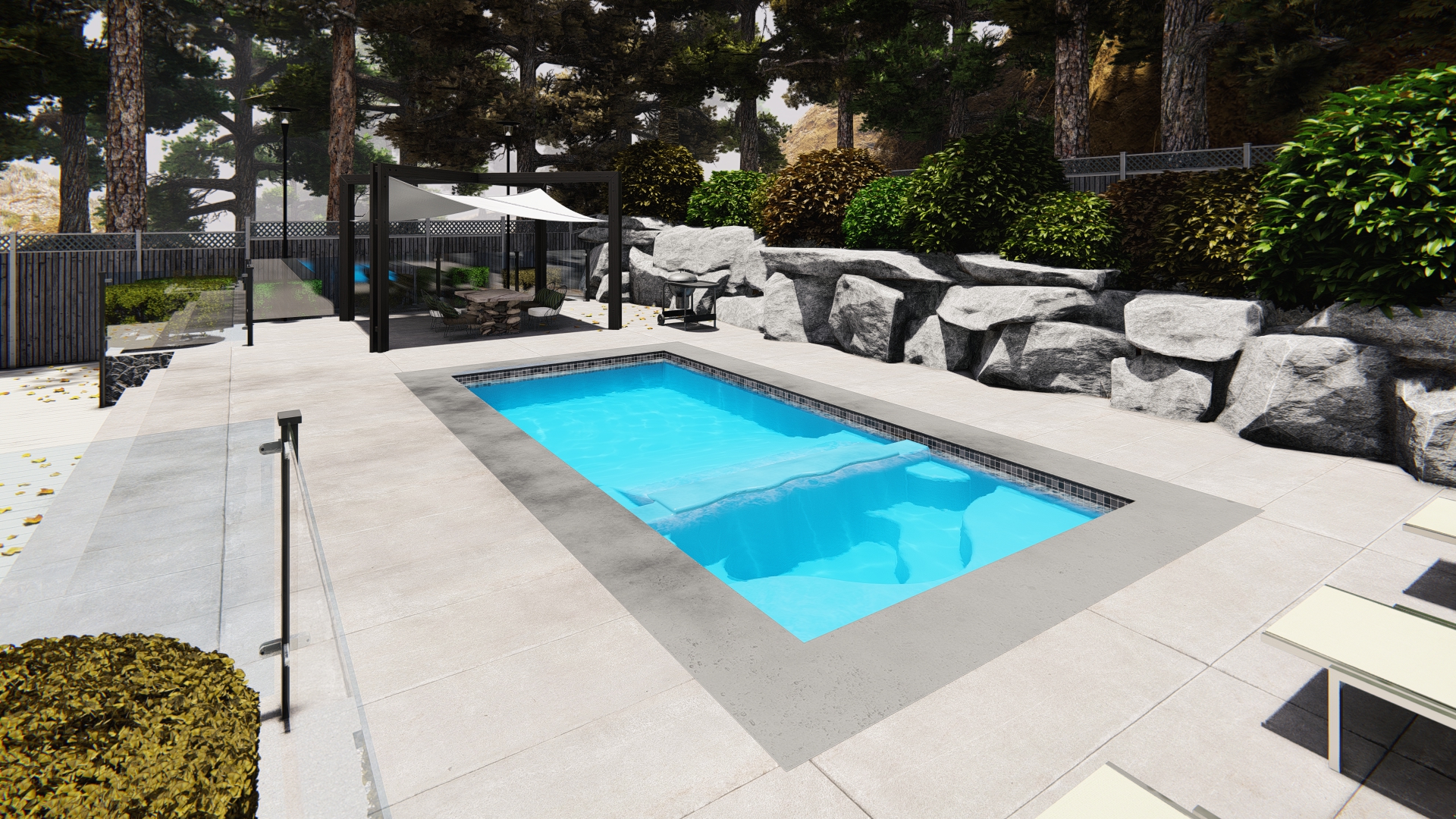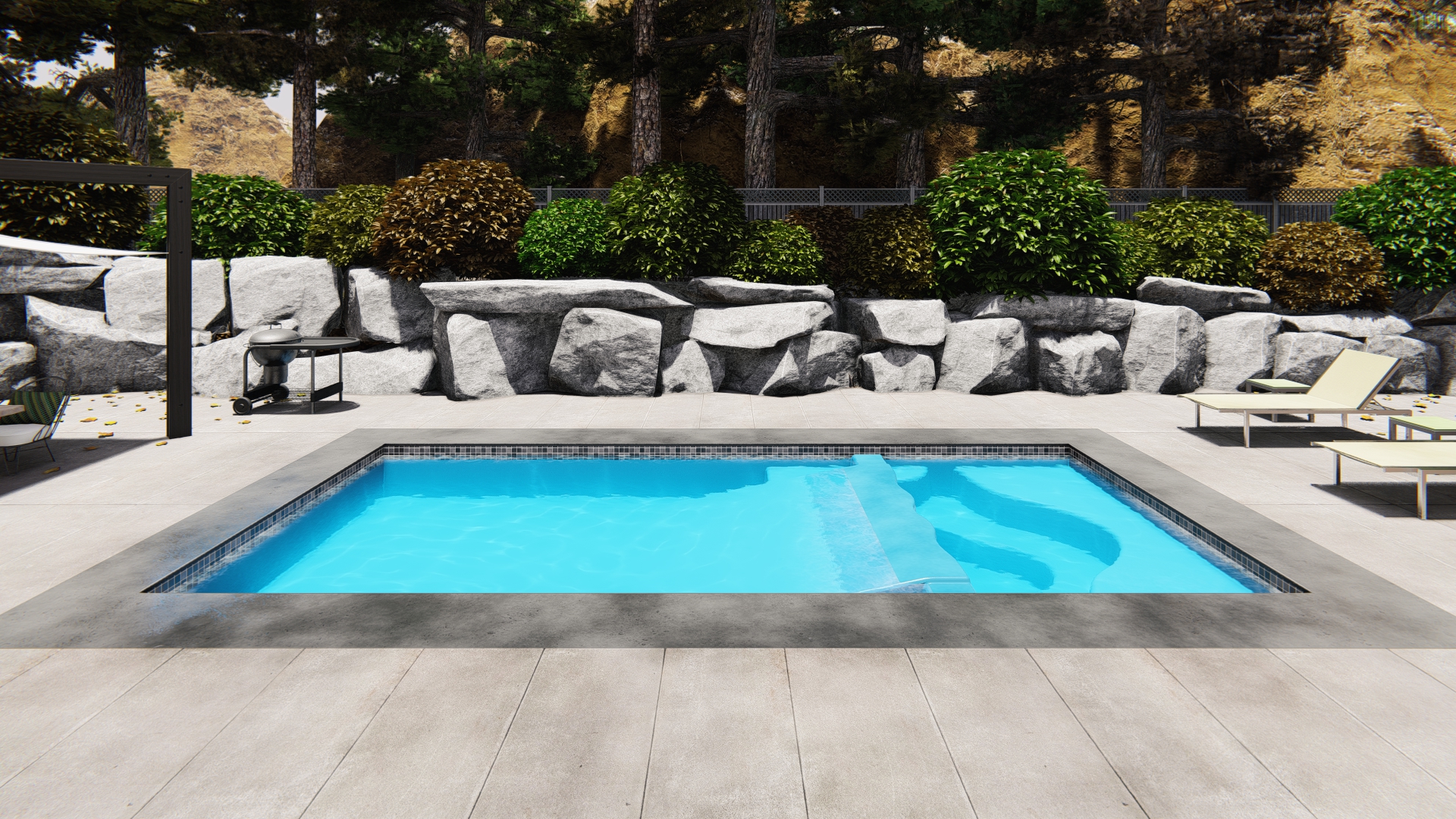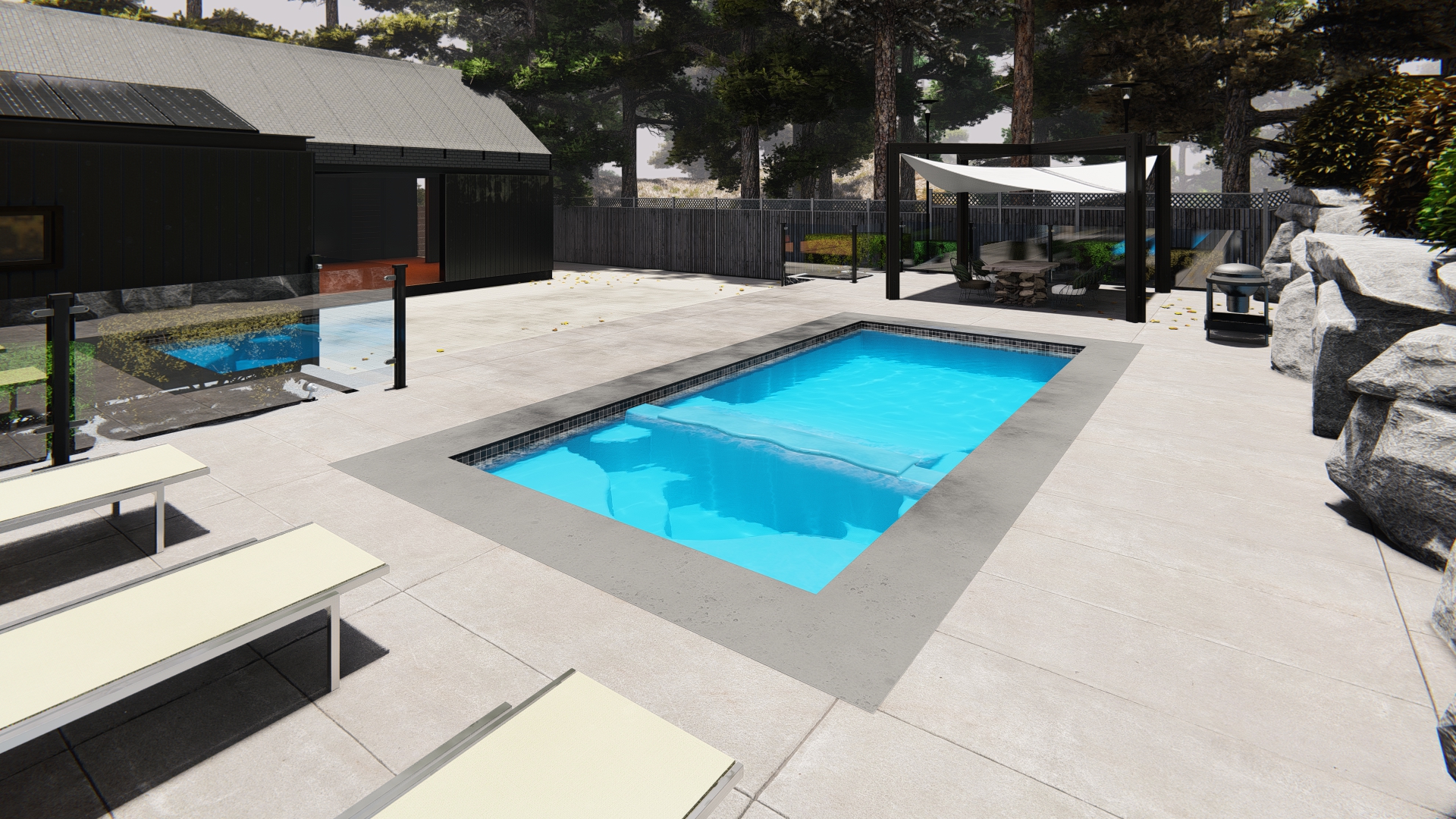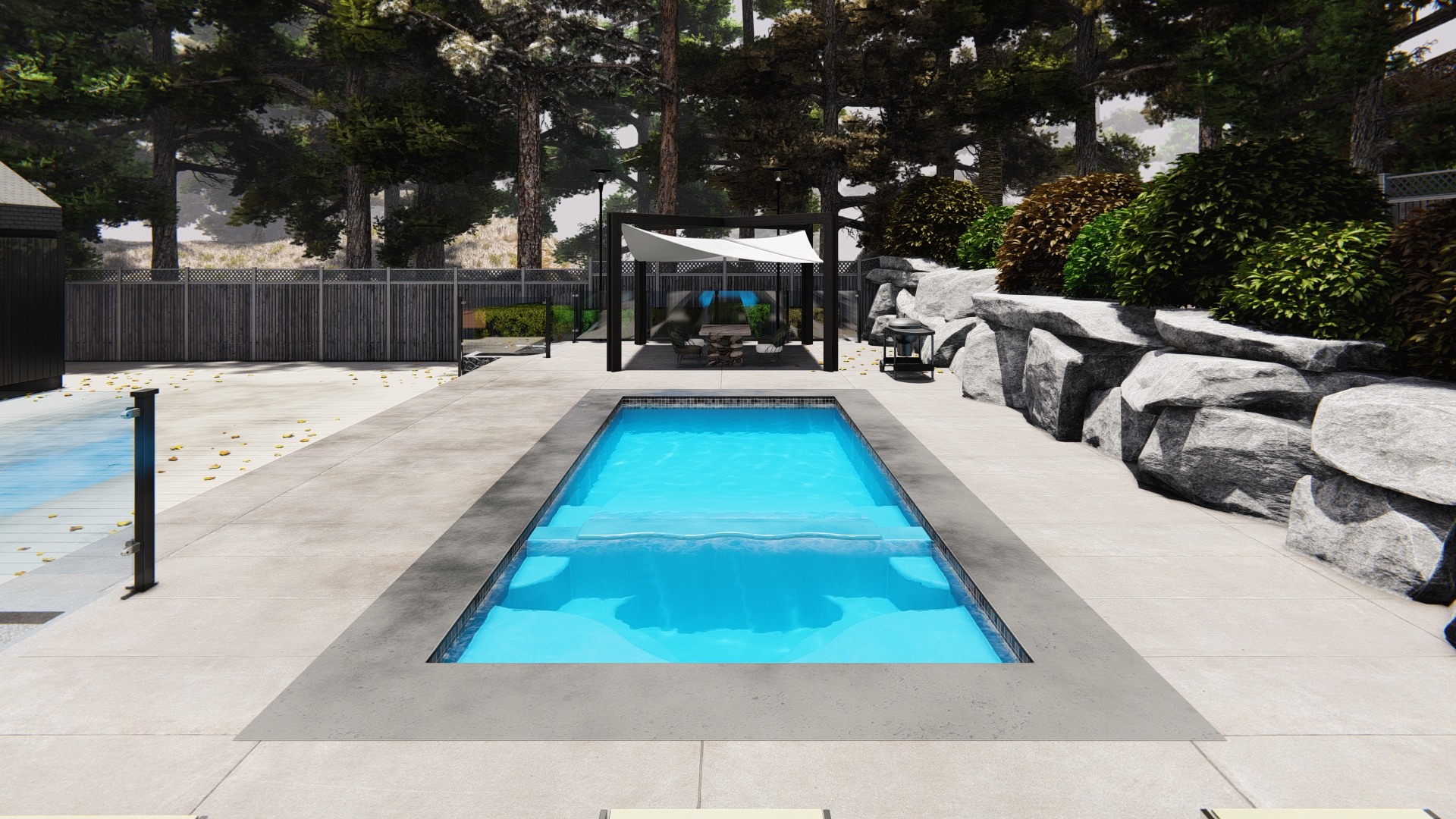 The Pool Specs
Width: 11' 1" I.D.
Length: 25' 8" I.D.
Depth: 2' 8"
Surface Area: 275 SQFT
Volume: 3,026 Gallons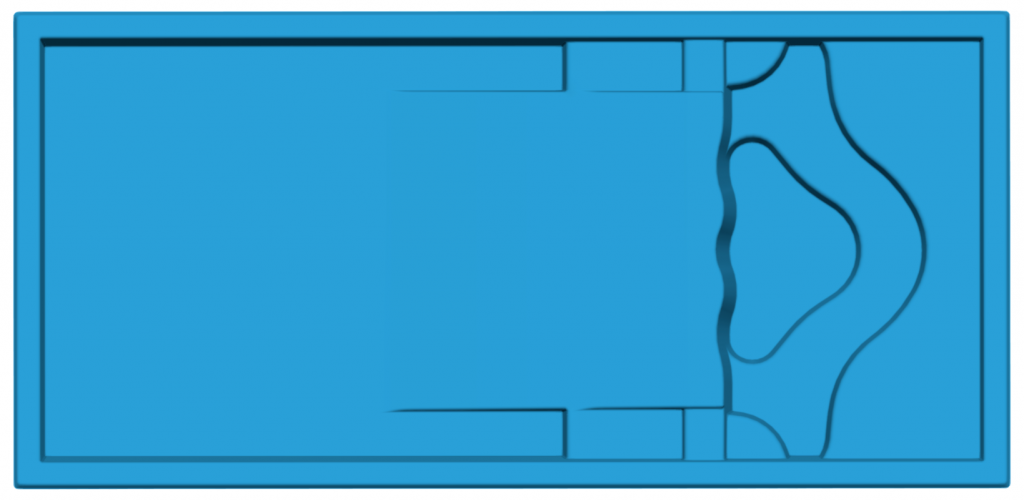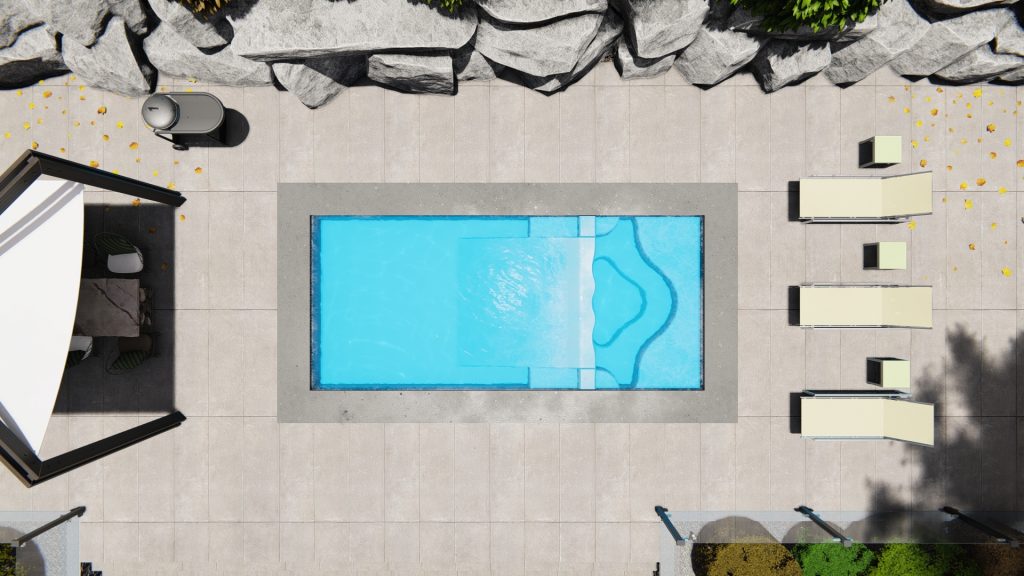 *Coming Soon:* Baja Beach - Inground
Designed as the inground sister of the Baja Beach - Above Ground fiberglass swimming pool, the Baja Beach - Inground is a mirror replica designed to be installed "in the ground." Outfitted with a stunning free form spa tucked into a rectangular layout & Baja shelf (spa side), this unique fiberglass pool is one-of-a-kind and cutting edge!
We designed the Baja Beach to be fun & innovative for our growing family of San Juan fiberglass swimming pools & spa offerings! Crafted with all of our favorite features, including: a small tanning ledge, attached fiberglass spa, beach entry, flat bottom layout & bench seating - this petite fiberglass pool is packed loaded with lots of attractive features!
The Perfect Design for Outdoor Entertainment
Do you enjoy hosting the occasional pool party or casual get-together with friends and family? If so, the Baja Beach will elevate your next outdoor party due to it's wide beach basin provided by the 2' 2" depth of the pool basin. This shallow body of water is excellent for raft floating and gather for some casual water games. Coupled with a sloped transition from the spa to the pool basin, the Baja Beach provides a nice beach entry layout that is both fun and attractive!
In addition to entertaining guest, we've loaded the Baja Beach with ample areas for sitting throughout this beach basin. For starters, the pool coping provides over 94 linear feet of seating due to the shallow depth of both the pool & spa. Additionally, our attached spa is capable of seating 3-4 bathers comfortably and is adjacent to our Baja shelf that can seat a couple of guest as well.
The Features of the Baja Beach - Inground
Maximize your outdoor fun this swim season with the Baja Beach - Inground swimming pool! Enjoy the low maintenance aspect of this fiberglass pool due to the total water volume of 2,170 gallons and petite 275 SQFT surface area. Be sure to pair this fun fiberglass swimming pool with some LED color changing lights for a pop of color at night while entertaining guests! Lastly, be sure to pair this fiberglass pool with a gas or propane heater to extend your outdoor swim season into the early spring & late fall for a near year-round swimming experience!
Connect with San Juan Fiberglass Pools online:
Visit the San Juan Fiberglass Pools WEBSITE: https://bit.ly/SJPWebSite
Visit the San Juan Fiberglass Pools GMB: https://bit.ly/SJPGoogleMyBusiness
Like San Juan Fiberglass Pools on FACEBOOK: https://bit.ly/SJPFacebook
Follow San Juan Fiberglass Pools on TWITTER: https://bit.ly/SJPTwitter
Review Us On Google: https://bit.ly/SJPGoogleReviews
Google Maps: https://bit.ly/SJPMaps
Google Search: https://bit.ly/SJPGoogleSearch