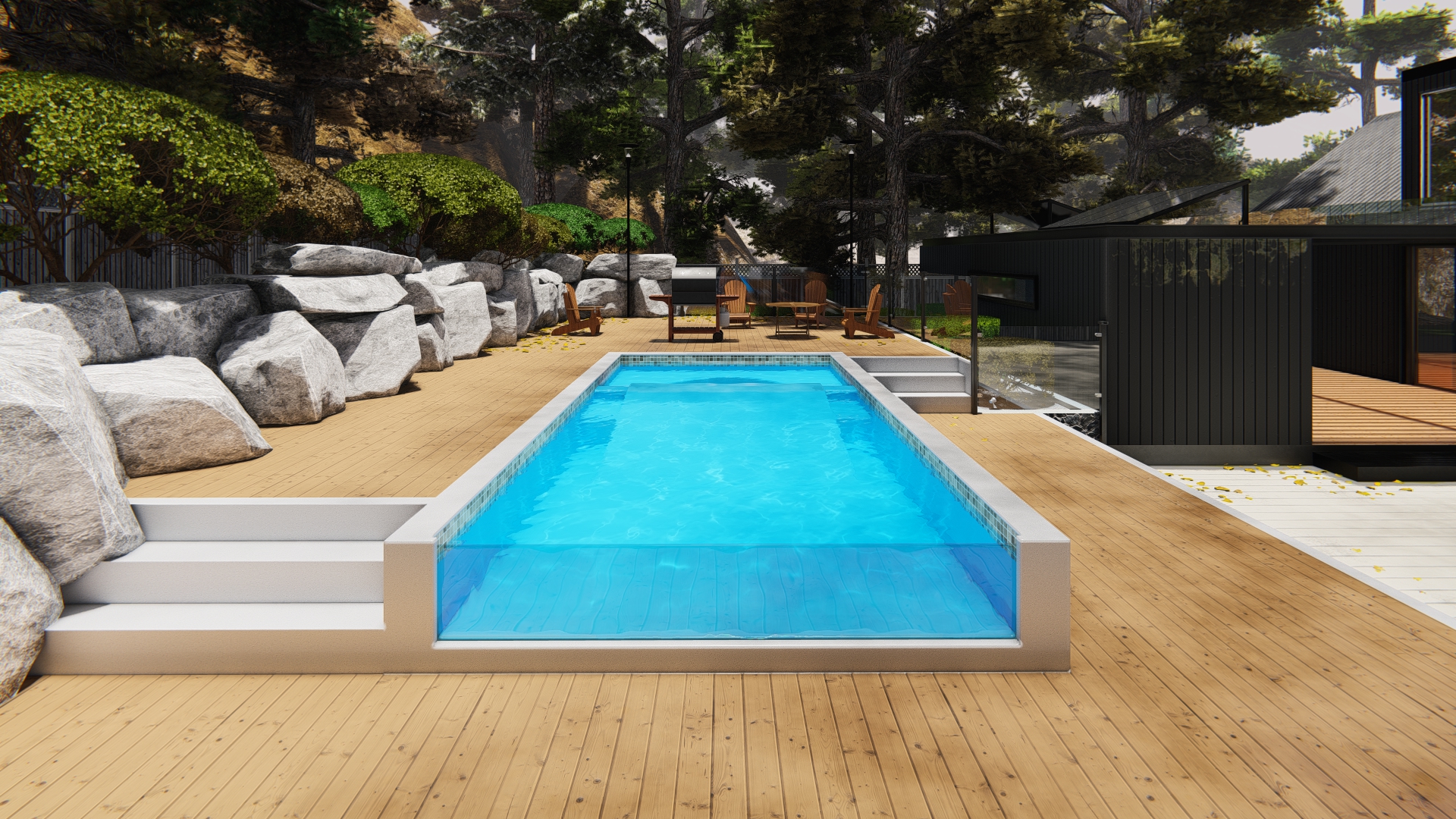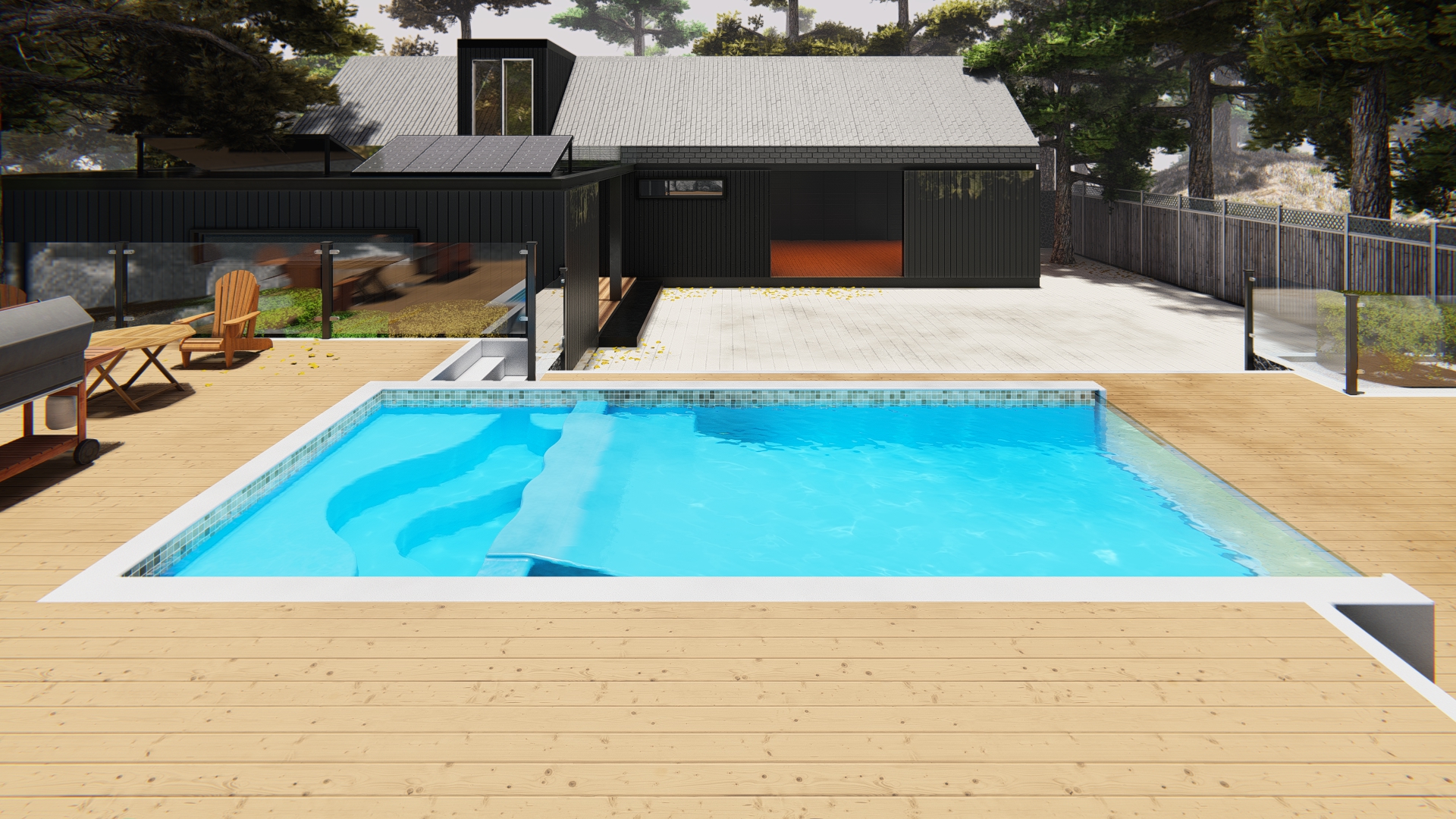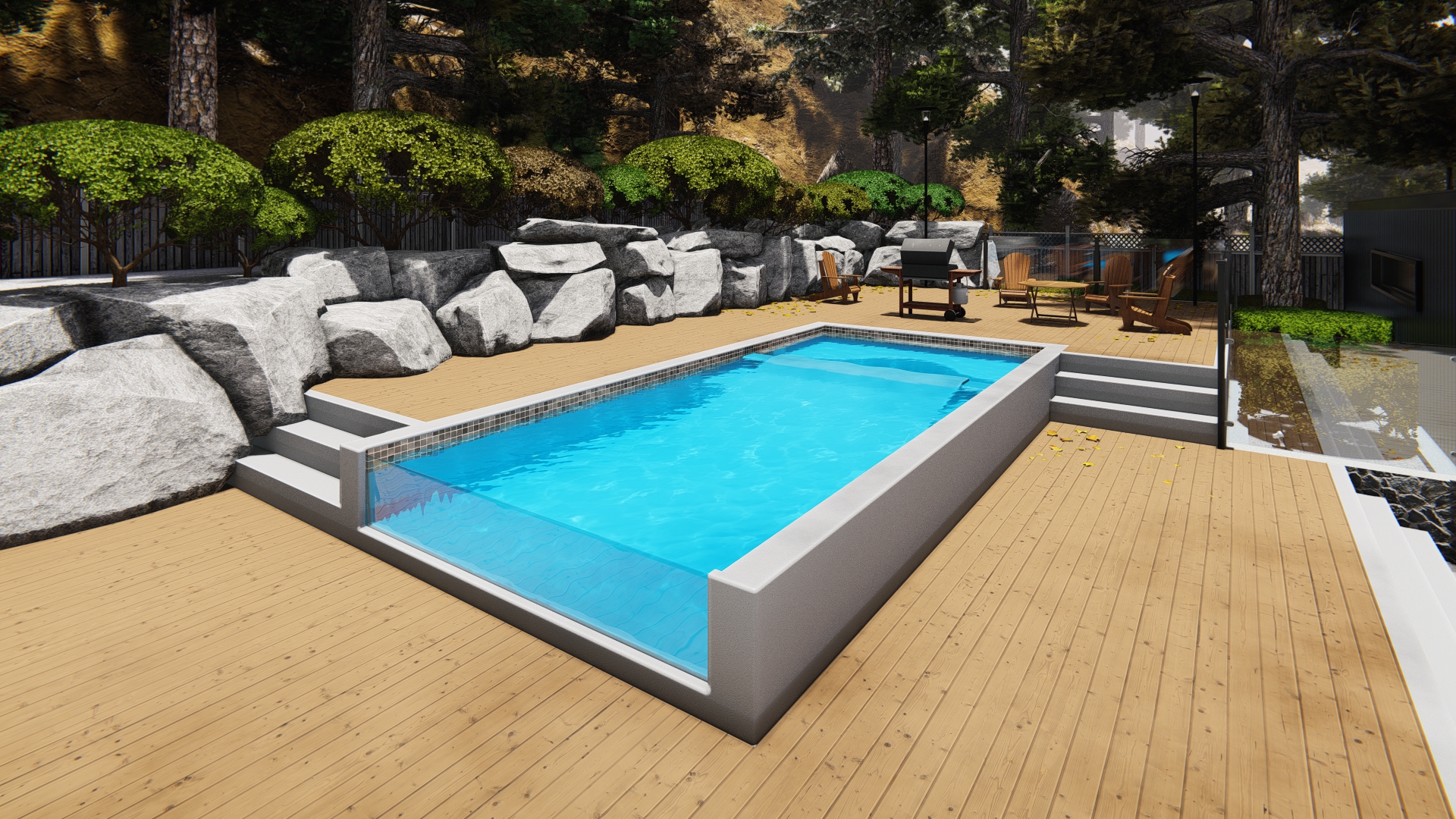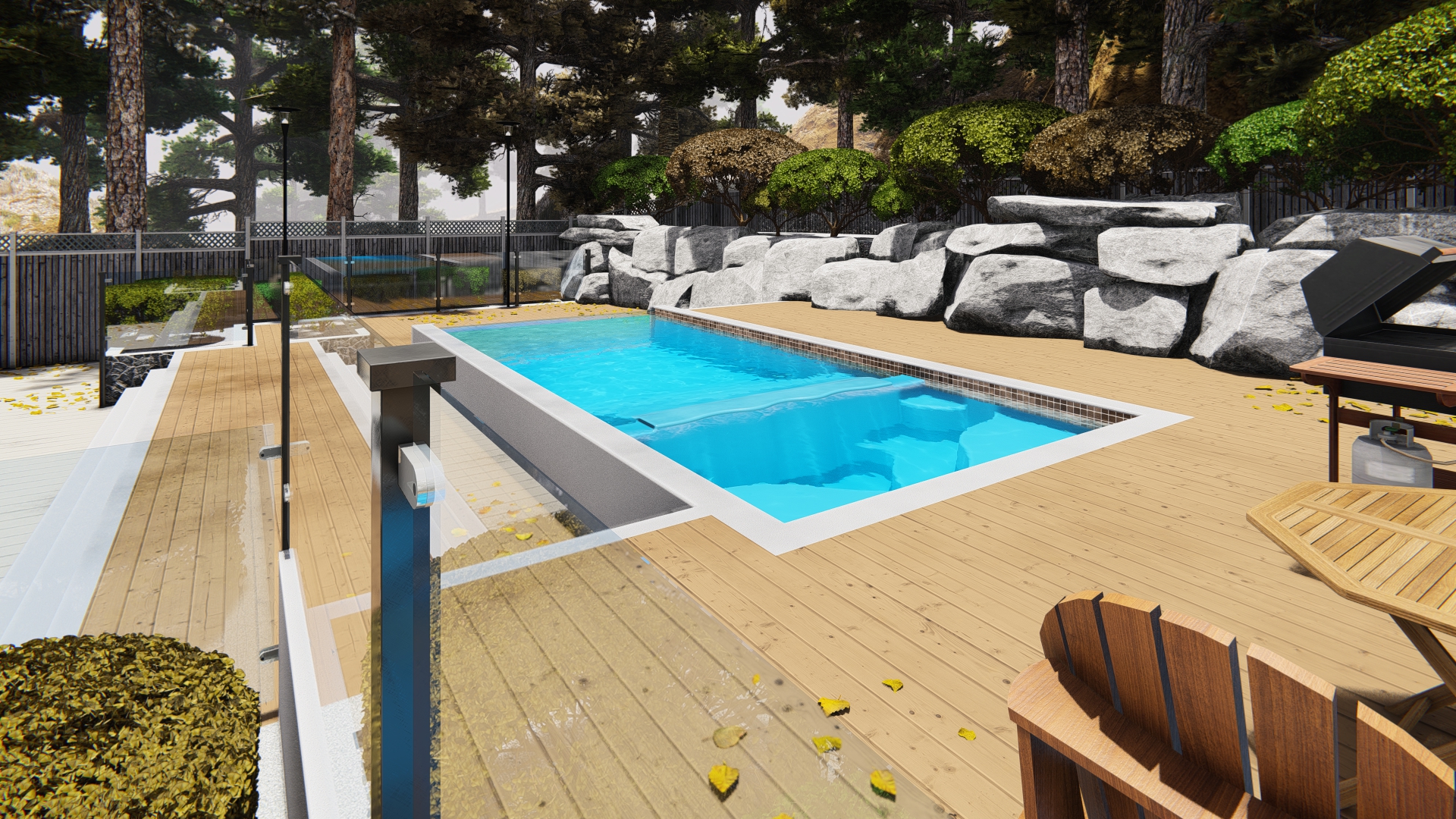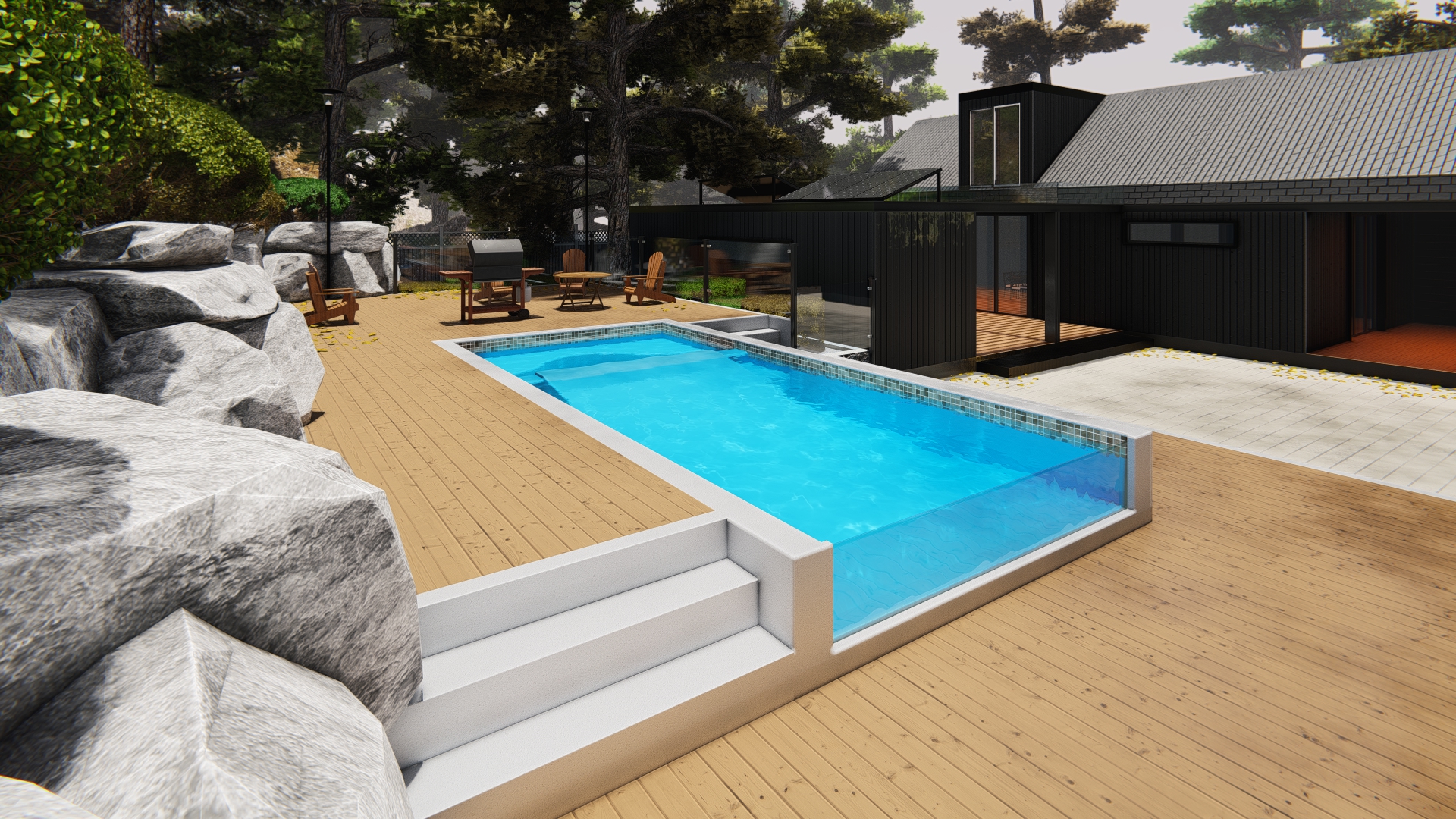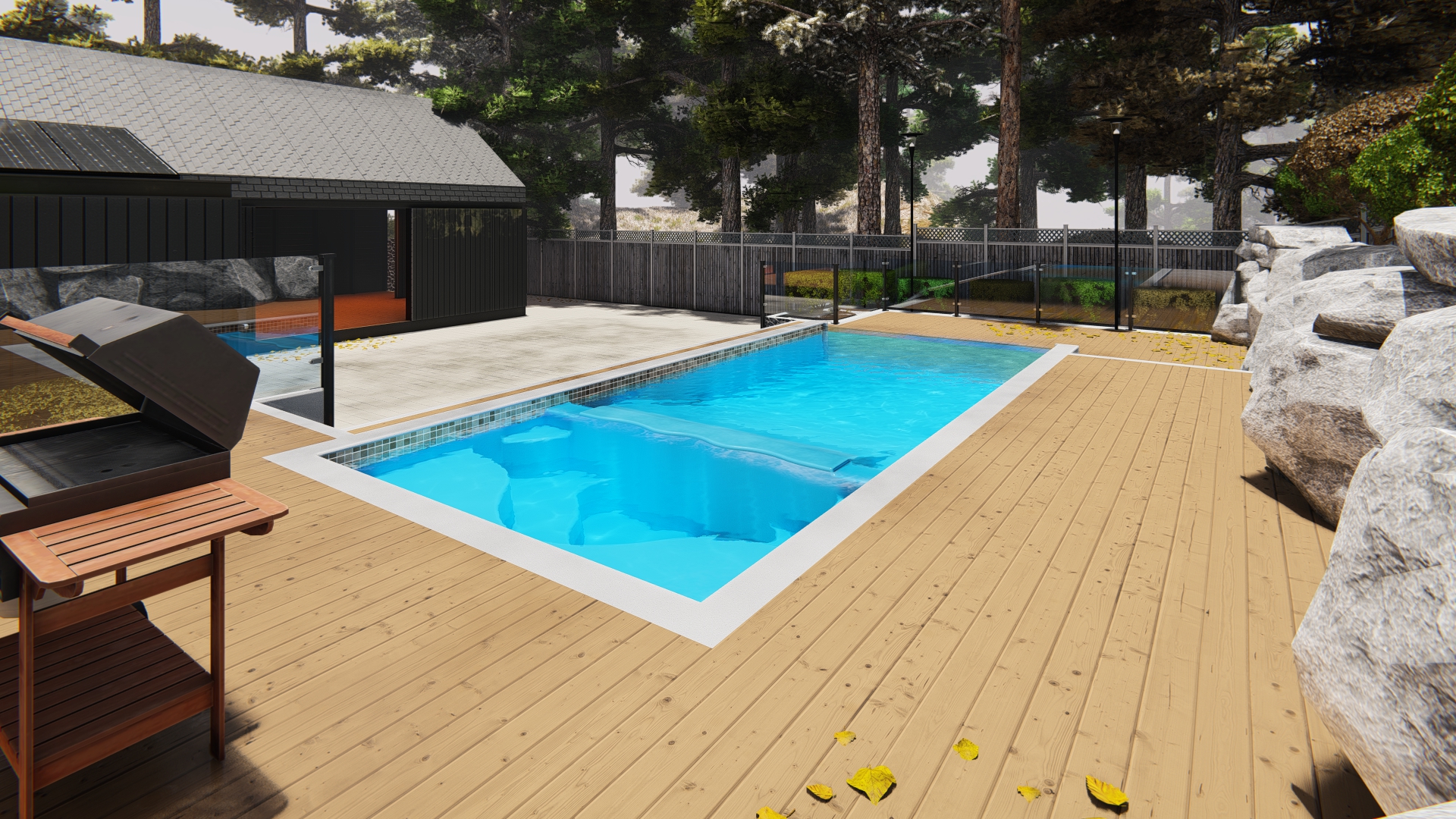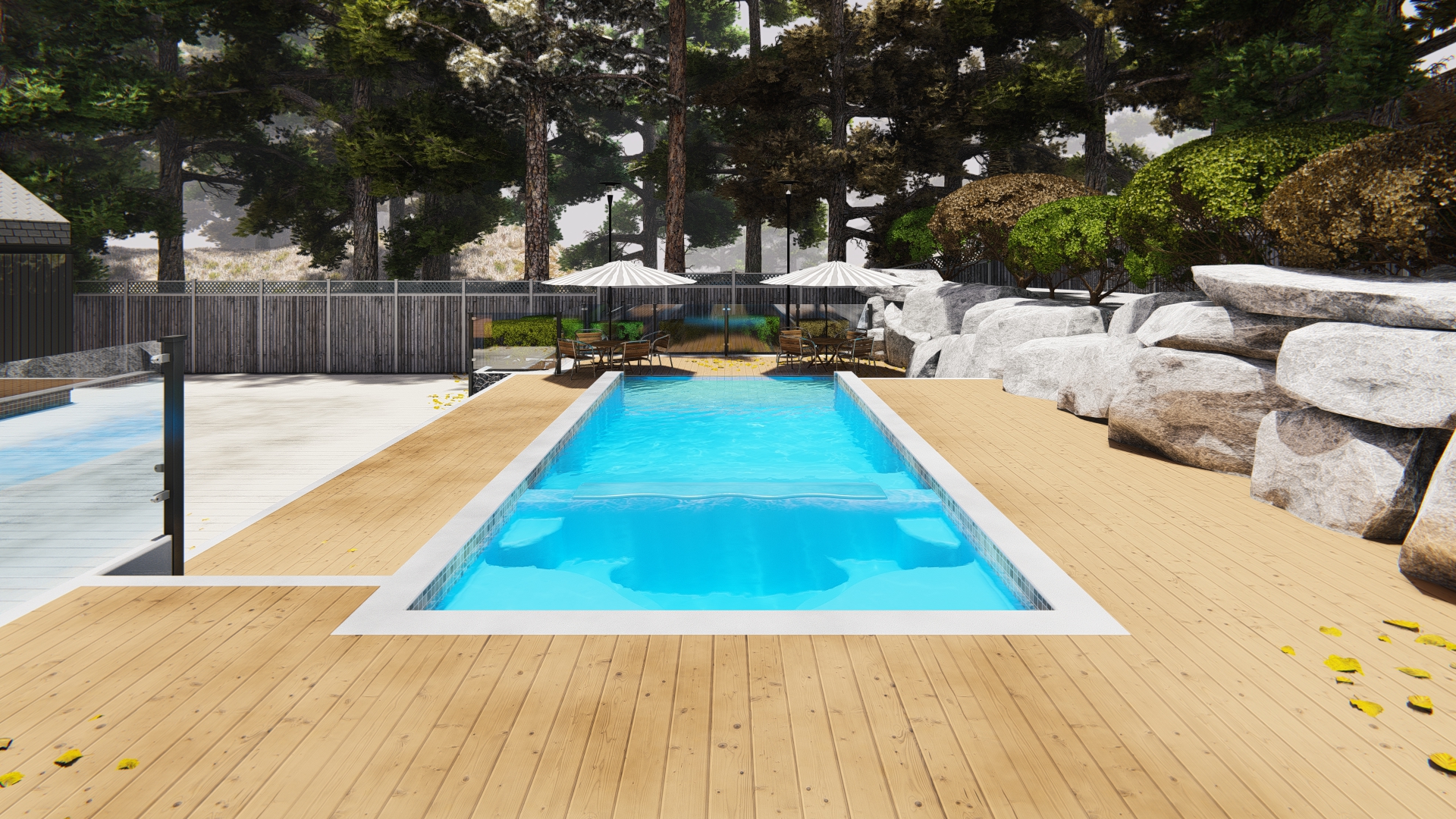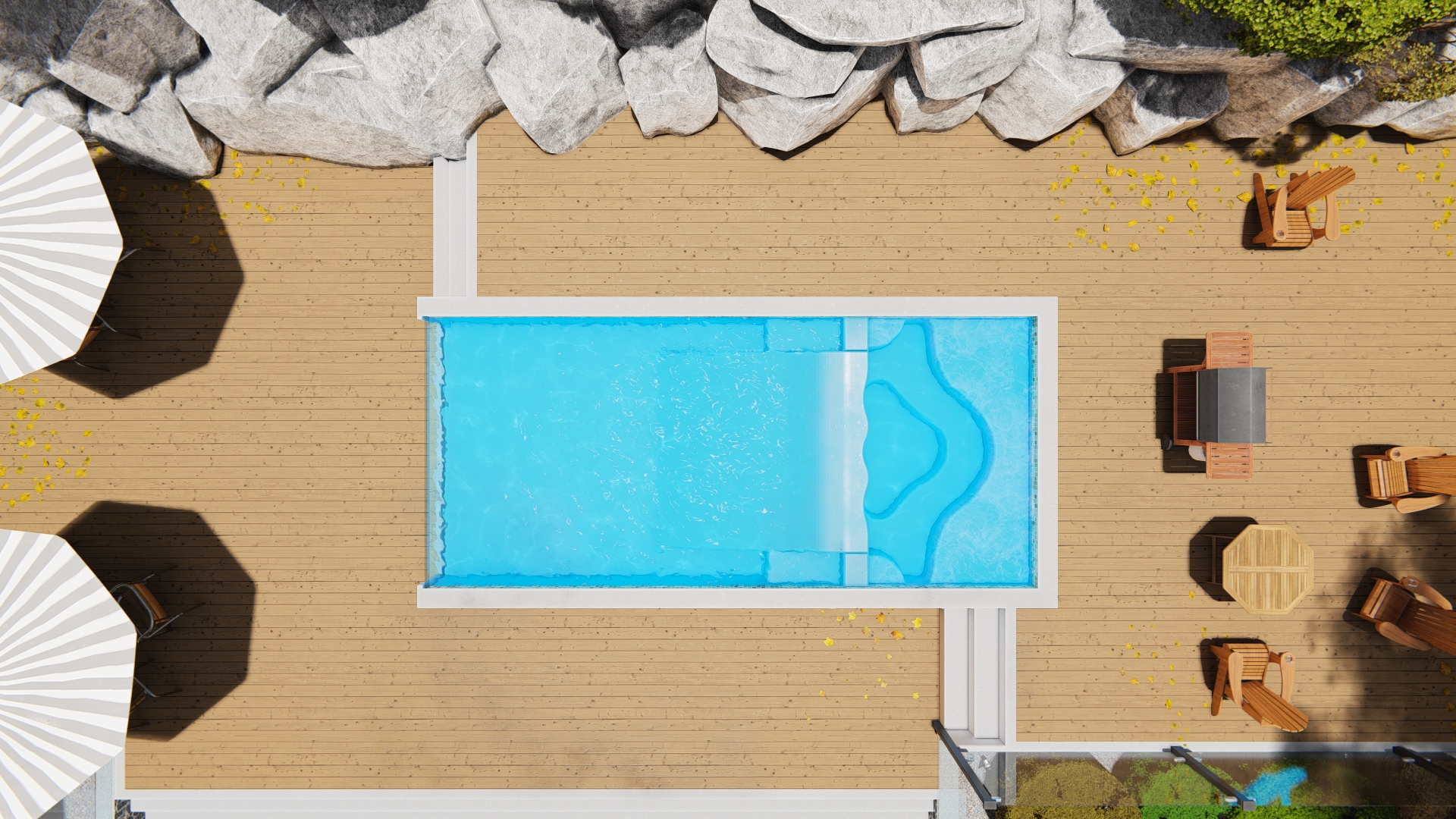 BAJA_BEACH_ABOVE_GROUND_FRONT GLASS
BAJA_BEACH_ABOVE_GROUND_LEFT SIDE
BAJA_BEACH_ABOVE_GROUND_NORTHEAST
BAJA_BEACH_ABOVE_GROUND_NORTHWEST
BAJA_BEACH_ABOVE_GROUND_RIGHT SIDE
BAJA_BEACH_ABOVE_GROUND_SOUTHEAST
BAJA_BEACH_ABOVE_GROUND_SOUTHWEST
BAJA_BEACH_ABOVE_GROUND_SPA
BAJA_BEACH_ABOVE_GROUND_TOP VIEW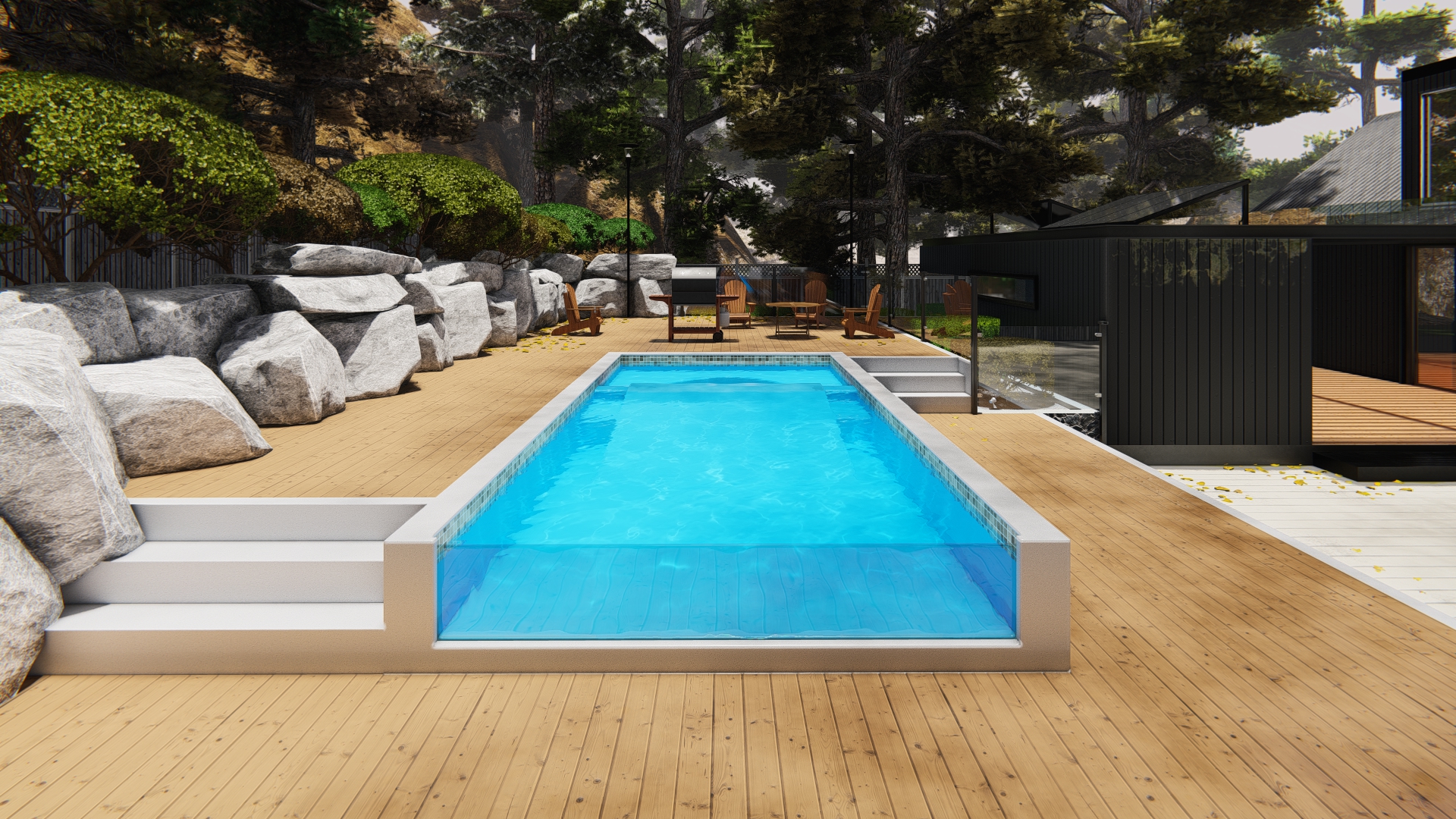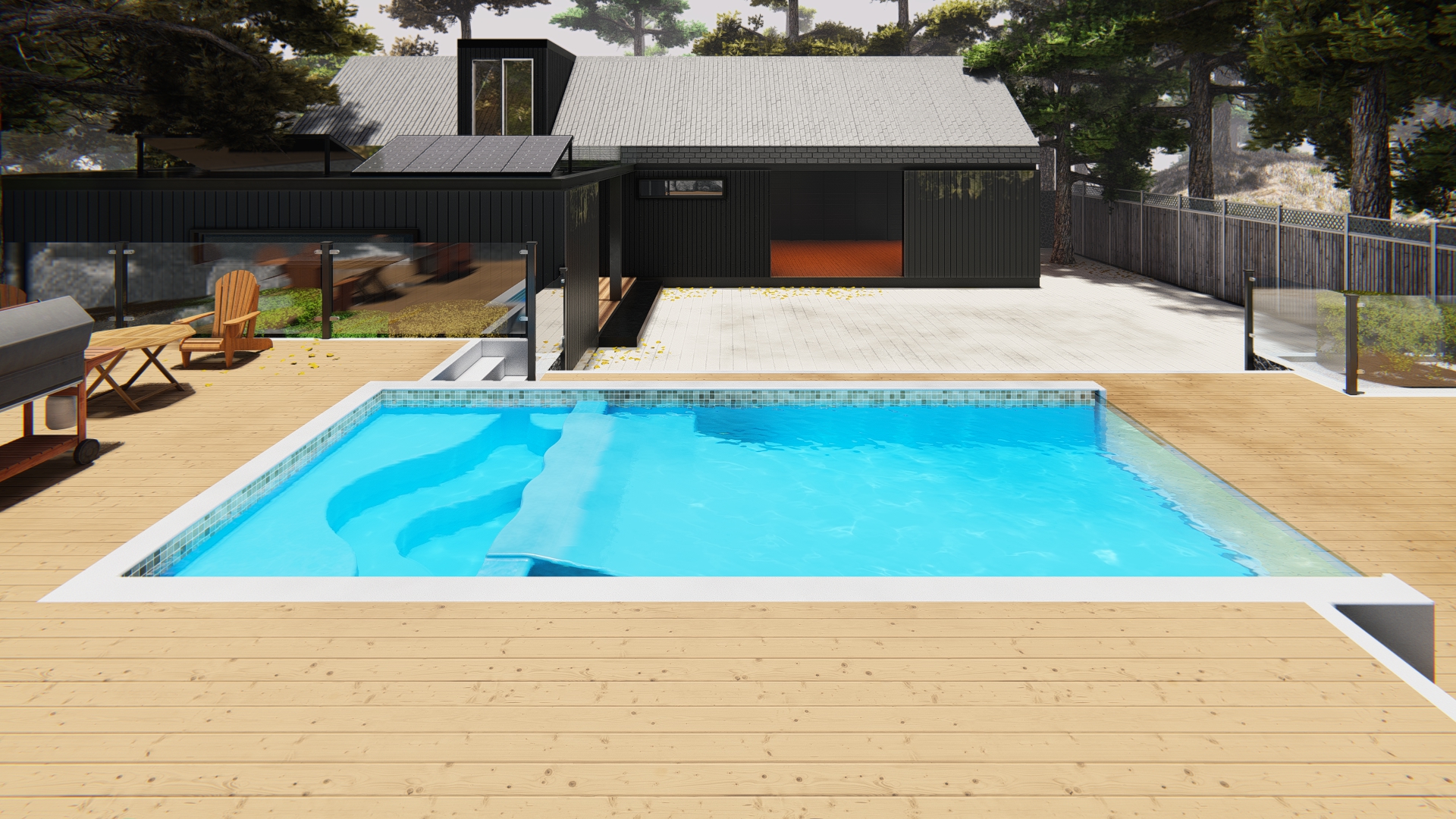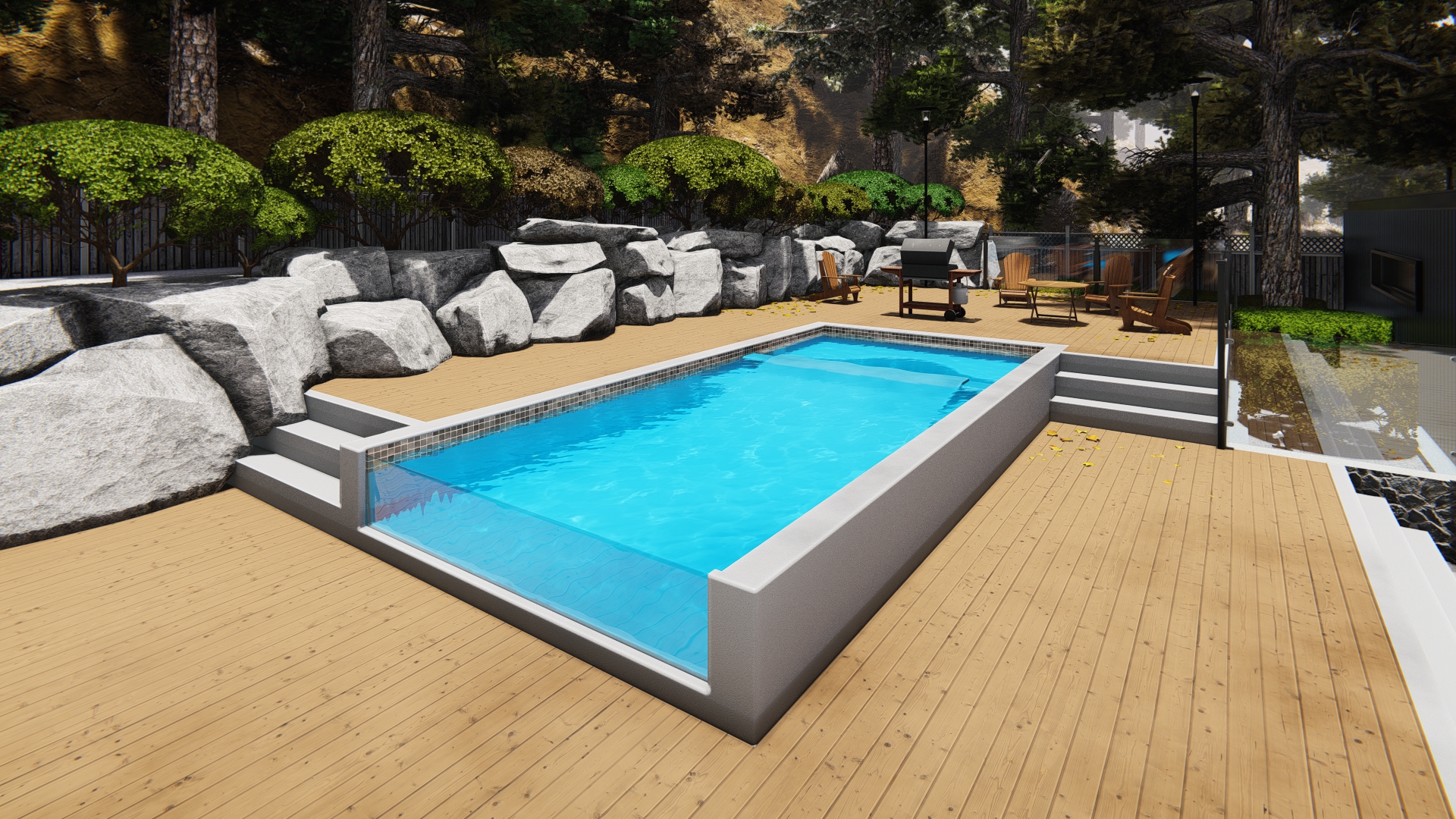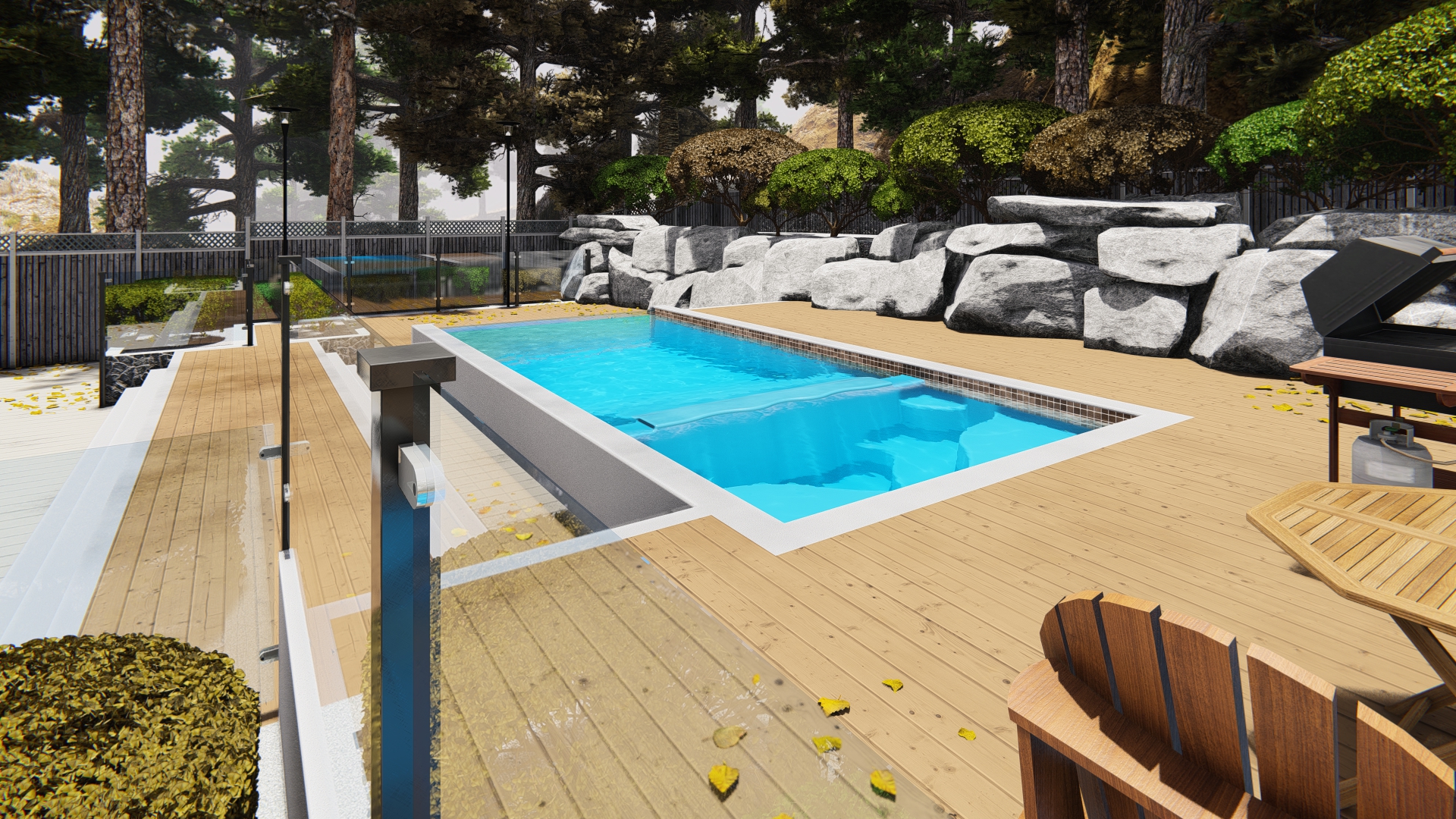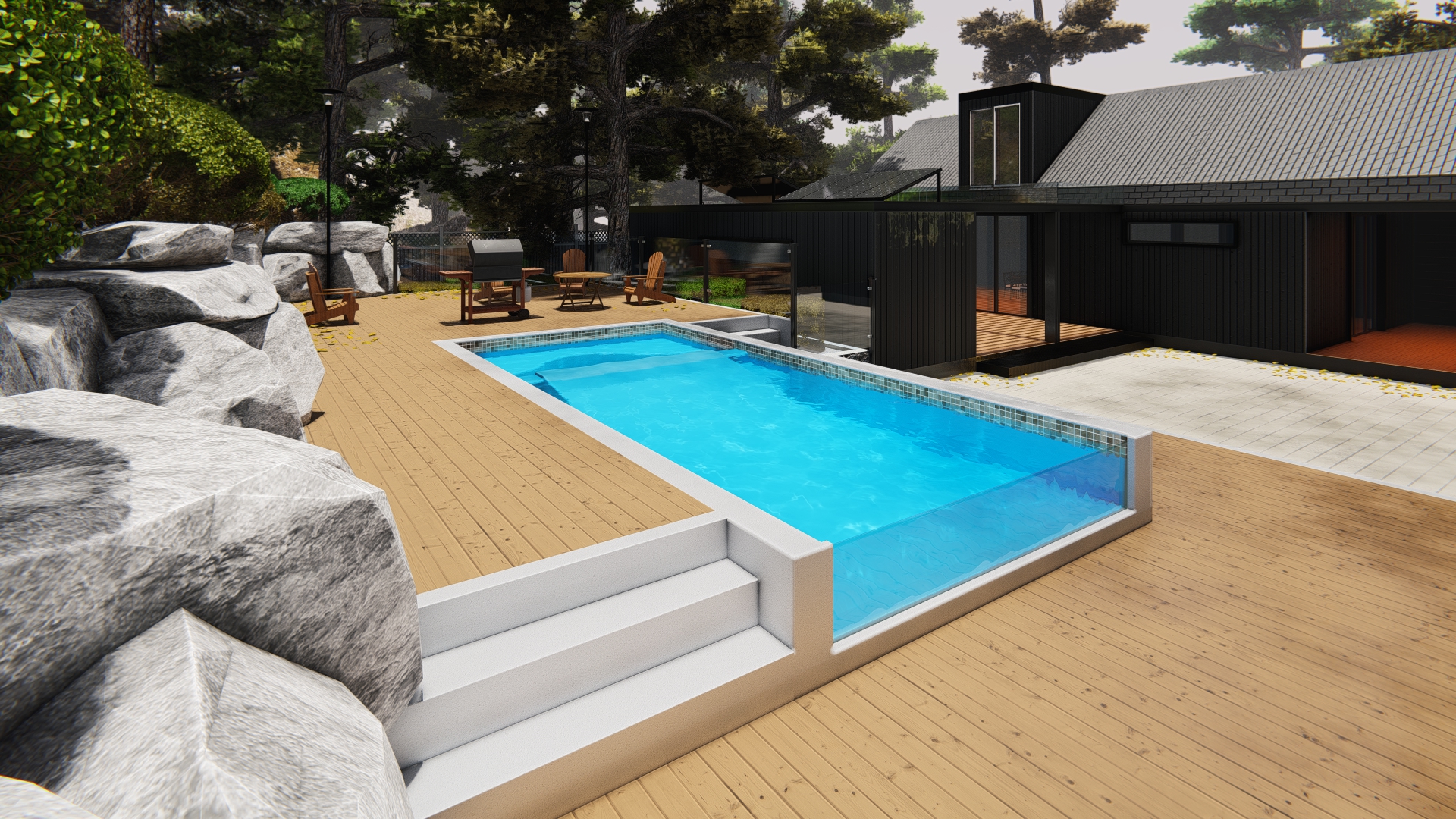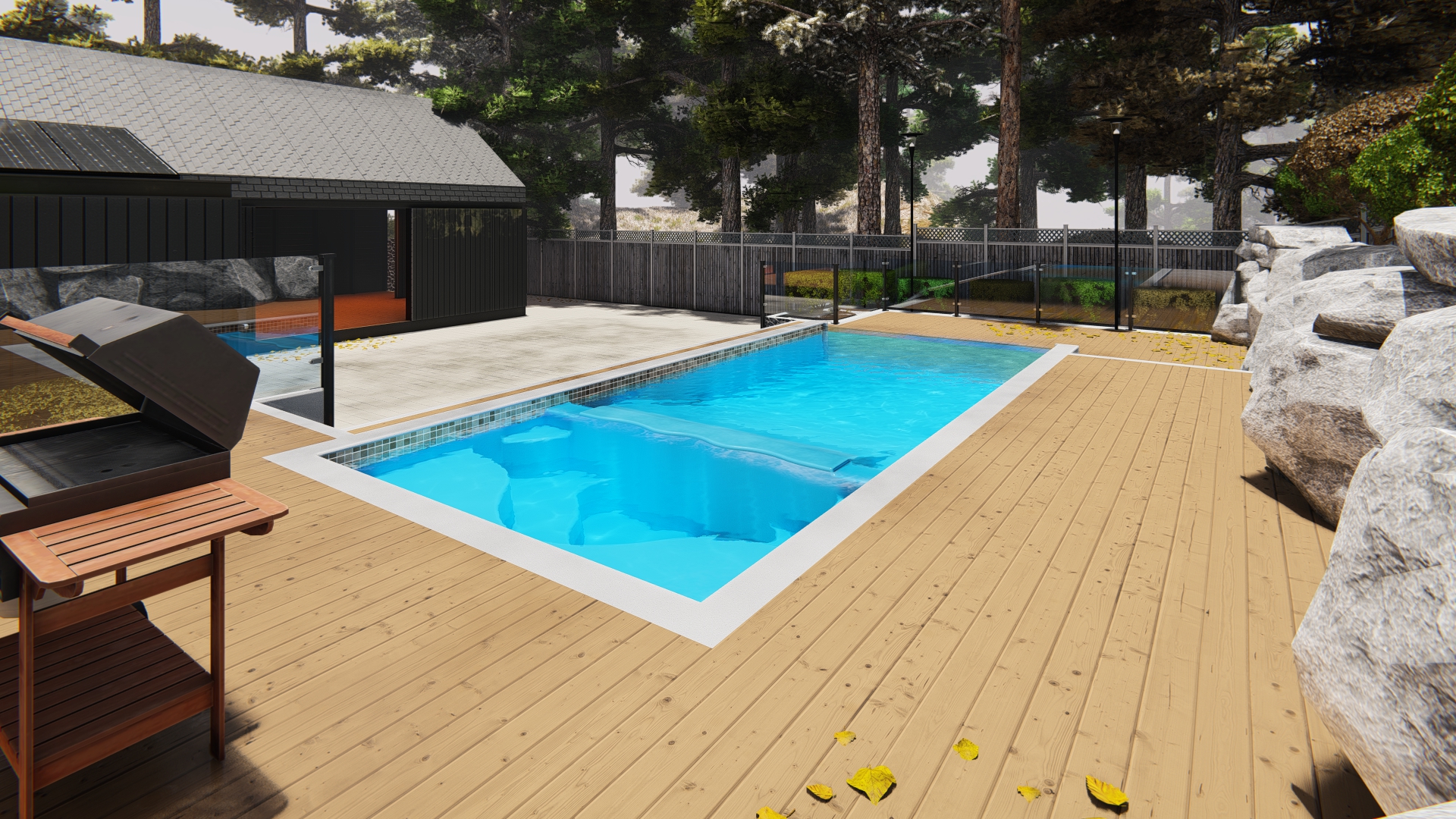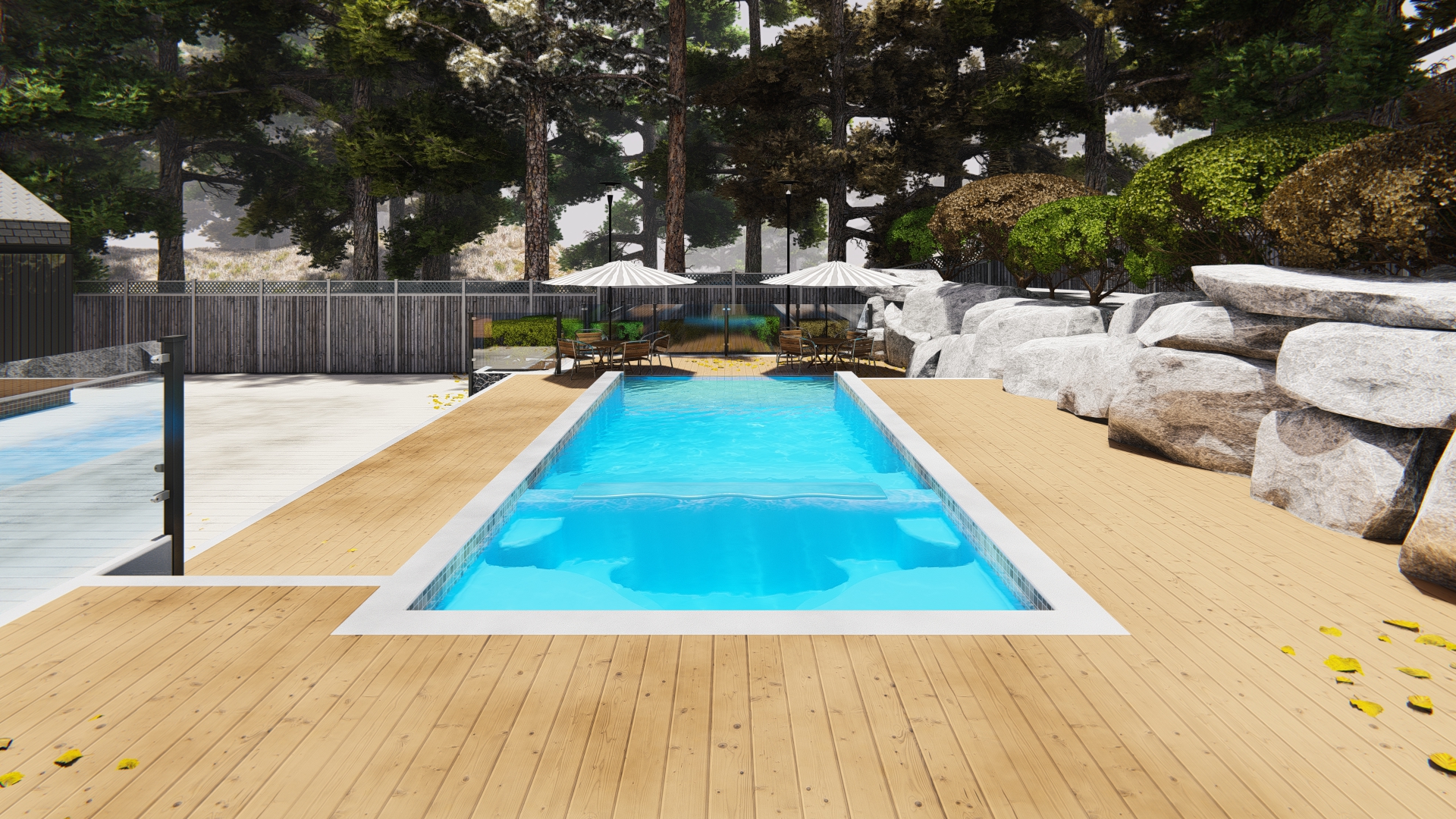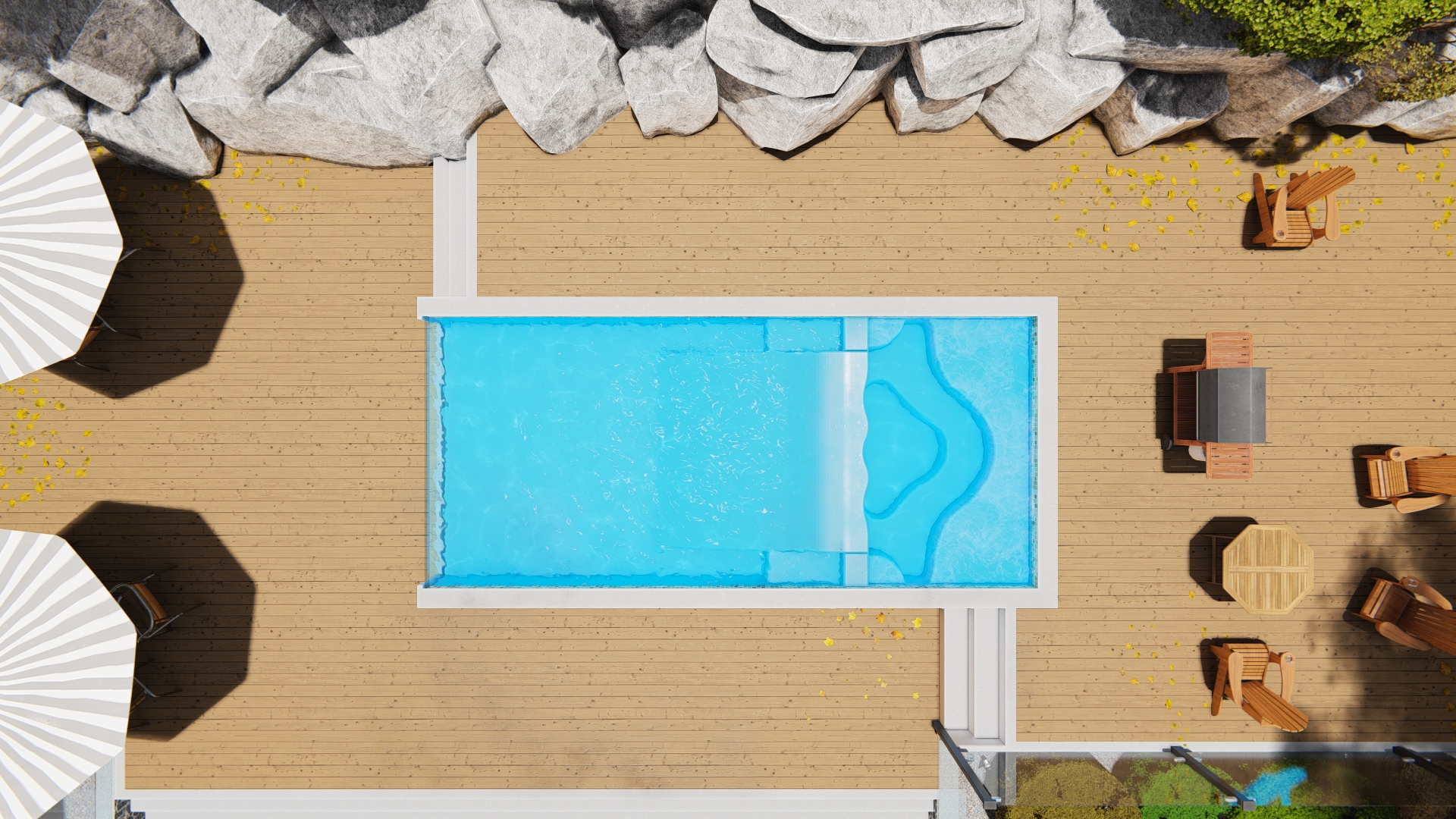 The Pool Specs
Width: 11' 1' I.D.
Length: 25' 8" I.D.
Depth: 2' 8"
Surface Area: 275 SQFT
Volume: 3,026 Gallons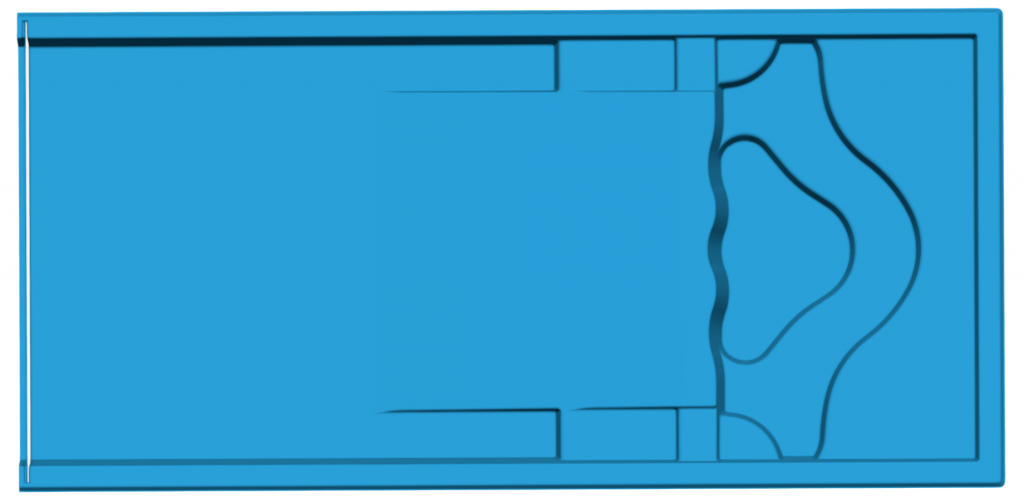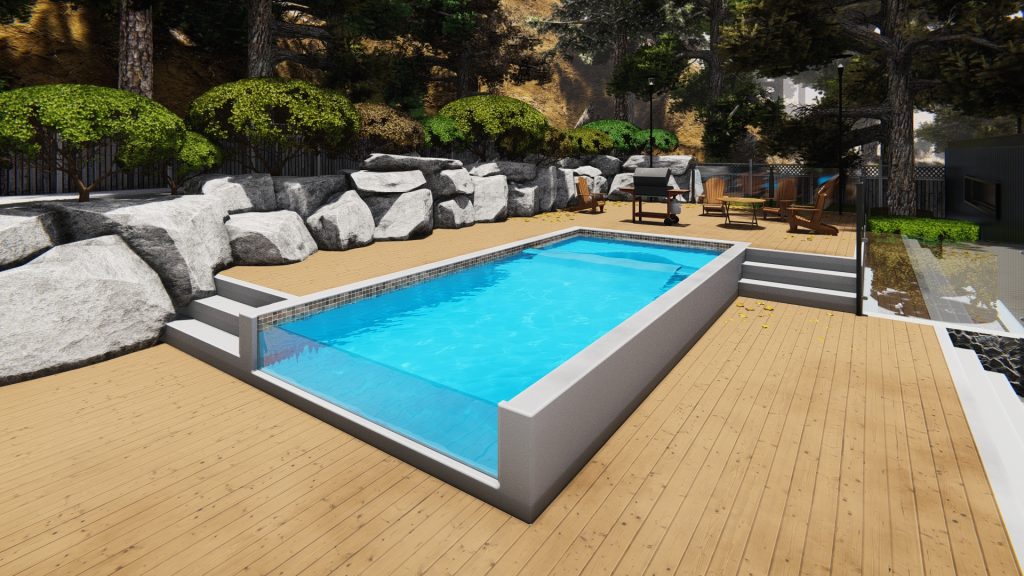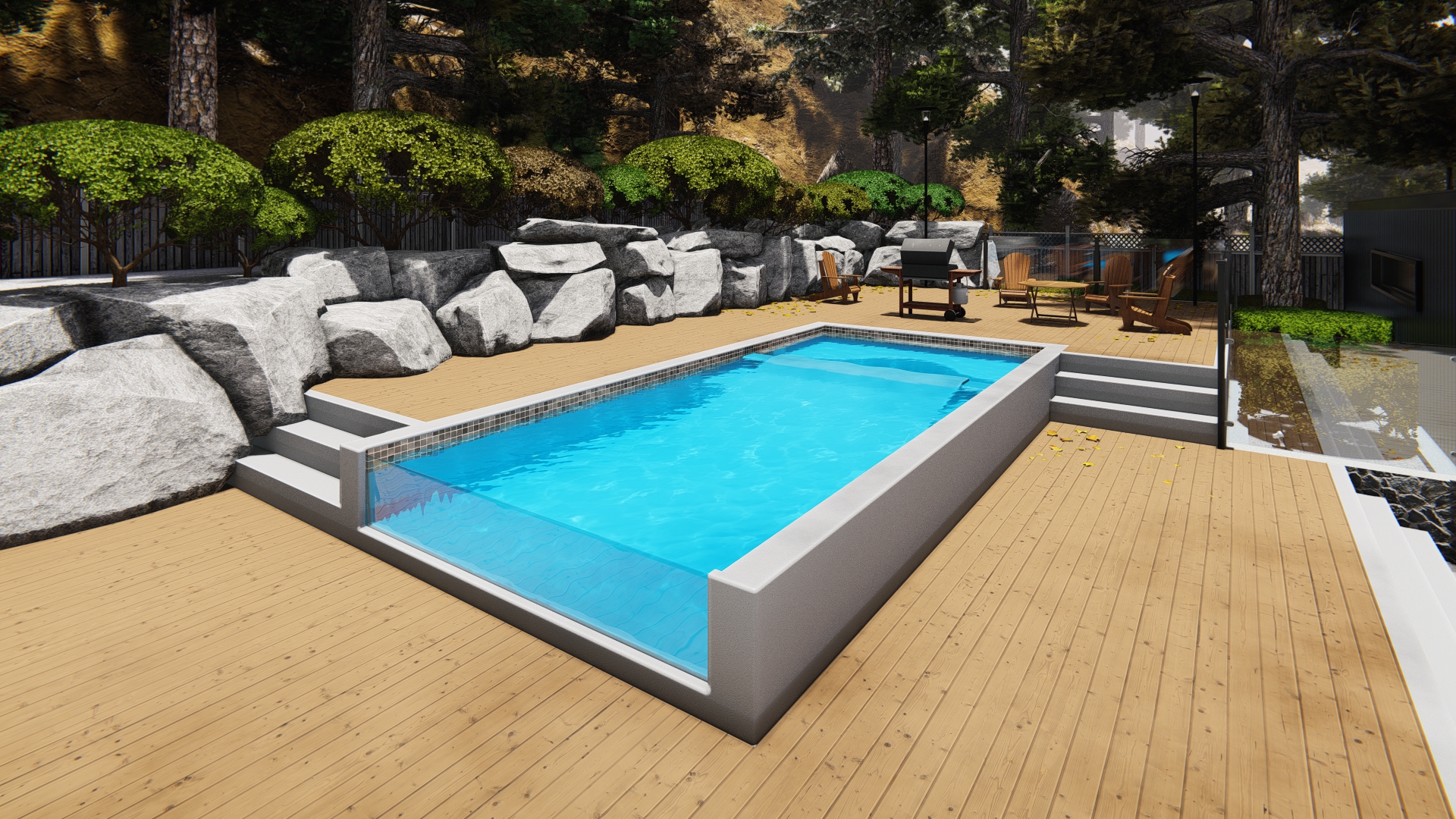 *Coming Soon:* The Baja Beach - Above Ground Pool
Our San Juan Engineering experts have done it again! We've crafted a new, revolutionary pool design that is like nothing you've ever seen before. Our group of fiberglass artisans created a first-of-its-kind, above-ground swimming pool with an acrylic glass wall.
Designed to add allure & beauty to your backyard, the Baja Beach - Above Ground fiberglass pool creates a soothing escape and cooling oasis to escape summer's heat. Outfitted with a built-in fiberglass spa and convenient ledge seating, the Baja Beach provides the perfect place to rest and reside in your outdoor oasis!
Packed loaded with some outstanding features such as a beach entry from the spa to the pool, a flat bottom layout and a shallow depth of 2' 8" (spa) & 2' 2" (pool) - this serene lagoon creates the perfect venue for adults and children alike to maximize their outdoor fun this swimming season!
Bring The Beach to Your Own Backyard
Do you enjoy your yearly beach vacation only to leave so soon after arriving? Is this your favorite part of the year and you can't wait to return the next year only to find that your kids are another year older and time is slipping by? Don't wait to make memories a year later with your family and loved ones!
The Baja Beach - Above Ground provides all of the classic allures of a beach day packed into its 275 SQFT Surface Area. Designed with a wrap-around spa capable of seating 3-4 bathers along with a Baja shelf for some pool furniture seating, the Baja Beach provides plenty of places to sit and relax outside with friends and family.
A Fun Beach Basin with an Acrylic Wall
Additionally, if you're wanting to move the party to the beach basin for some fun and games, just slide over the spa wall and down the beach entry into the beach basin for a wide play area capable of entertaining 6-8 guests. Float on some rafts or pick up a game of badminton, this basin provides a large enough area for numerous types of water games and casual entertainment for a wide array of parties and entertainment.
Lastly, we dress up your outdoor venue with a sleek acrylic wall on the far side of the beach basin! Designed to wow your guest, the acrylic wall with surely provide some added allure, beauty & aesthetic focus to your outdoor venue for friends and family to enjoy!
Connect with San Juan Fiberglass Pools online:
Visit the San Juan Fiberglass Pools WEBSITE: https://bit.ly/SJPWebSite
Visit the San Juan Fiberglass Pools GMB: https://bit.ly/SJPGoogleMyBusiness
Like San Juan Fiberglass Pools on FACEBOOK: https://bit.ly/SJPFacebook
Follow San Juan Fiberglass Pools on TWITTER: https://bit.ly/SJPTwitter
Review Us On Google: https://bit.ly/SJPGoogleReviews
Google Maps: https://bit.ly/SJPMaps
Google Search: https://bit.ly/SJPGoogleSearch